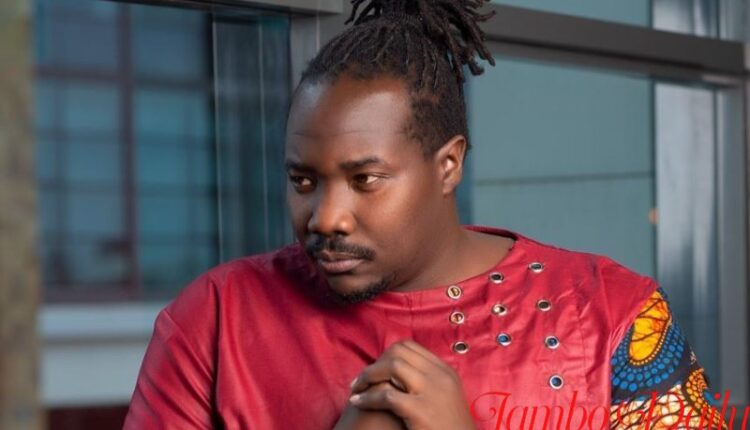 Willis Raburu Biography, Career, Girlfriend, Age, Family, Education and Net Worth
Willis Raburu is a multi-talented media personality serving as a news anchor, host, entertainer, and radio presenter. The 'Big man Bazu' as he is commonly known works with the biggest media house in East Africa, Royal Media Services on their flagship station Citizen.
In addition, he is also a presenter at Hot 96, a radio station owned by Royal media services. He joined the media house 12 years ago as a news anchor and a reporter.
Through the media house, Raburu discovered he had a hidden talent in the entertainment industry. Apart from anchoring news he also hosts numerous shows such as health, fitness, and Entertainment. He is the host of a popular entertainment show in Kenya, 10 over 10 airing every Friday at 10 PM.
Willis Raburu Age and Place of Birth
Raburu was born on April 1st 1987, in Kano, Nyando district in Kisumu County.
Willis Raburu Family
The renowned journalist is the son of Peter Raburu, a former Provincial Commissioner who currently serves as a pastor in Kisumu. He is the third born in a family of four, two boys and two girls.
Though much is not known about her mother, Raburu was born in a well-abled family and in most cases, Raburu admits he never liked to use the name Raburu to avoid being given favors or anything freely.
Education Background
He started schooling at Aga Khan Primary School in Kisumu City and later joined Chemelil Academy High School, a mixed boarding school.
After high school, he enrolled in Moi University where he pursued a Bachelor of Information Science-Media. Before he enrolled his father wanted him to study Information technology but his passion for media couldn't let him.
For four years his father was thinking he was studying IT and after campus, he will be a technology guru. His father discovered that he had studied media on graduation day but thank God things went cool for him.
Willis Raburu Love Life
The Big Man Bazu is a lovable man and charming man at the same time. His love life hasn't been that private and it has been a rough one.
Back in 2014, Raburu was in the spotlight after he went down on one knee to propose to his girlfriend. The juicy part of the proposal is that Raburu took his then-girlfriend Sally Mbilu to the exact place where they had their first date and  'boom' the man of the day popped the question.
However, life and love have their fair share of unfairness, one year after the proposal things started going sideways and ended up breaking up. Some sources say the two broke up since Raburu discovered Sally was five years older than him.
The break was not that smooth since the two were colleagues at Royal Media Services. Their personal matters followed them to their workplace where sources reveal that at one point Sally removed the Kes 100k engagement ring and threw it at Raburu's desk.
The ring was followed by a verbal attack throwing harsh words and the management had to chime in and settle the dispute.
In 2017, Raburu walked down the aisle with another gorgeous lady, Mary Ngami. The two stayed together for about four years before going their separate ways in 2020.
Currently, Raburu is rumored to be in a relationship with the mother of his kid Ivy Namu, though he has not yet confirmed the claims.
Willis Raburu Net Worth
His net worth is estimated to be over Ksh 5 million.
Career
Willis began his career as an intern working with Mediamax on K24 where he earned his first-hand experience in the real field. When he completed his education God was on his side as the tarmacking process was cut short.
After his graduation, he was rejected by some of the media houses but he was accepted by Royal Media in 2010 straight out of campus. According to him, that was a very crucial point of his life being employed by one of the reputable media houses in Kenya without any connection or much experience.
When he joined the station he served as a news anchor and reporter. As time went by he started hosting 'TruthMeter' a weekly prime-time program. He later teamed up with Joey Muthengi to host one of the most electrifying entertainment shows in East Africa 10 over 10.
The 10 over 10 show served as a breakthrough to Raburu as he unleashed his other side that people never thought of him. The show mainly focuses on promoting artists and bringing the artists live to their audience.
Willis and Joy formed a chemistry that attracted many and most youth couldn't wait for Friday to attend a civilized 'Dunda'. Joy Muthengi later left the show and Willis was left as a lone ranger but still, he managed to keep the show burning.
In 2021 Ramburu realized he could do well in the music industry and released a couple of hit songs including 'Kalale' featuring Ethics entertainment. He went ahead and reinvented his looks and looked much more like an artist and not a news anchor. Currently, he hosts entertainment shows as well as cooking shows.