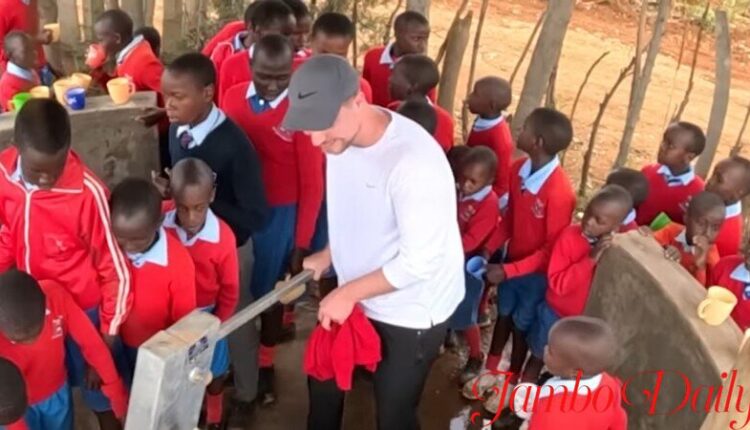 Mr Beast Bio, Early life, Education, Career , Family, And Net Worth
Mr Beast, born James Stephen Donaldson is an American YouTuber, entrepreneur, and humanitarian. He holds great fame as one of the most renowned YouTube personalities in the United States.
Mr. Beast initially rose to fame on YouTube with his video collection called 'Worst Intros on YouTube,' but he achieved even greater notoriety by sharing innovative and unprecedented videos, setting him apart from everyone else.
Mr. Beast Early life
Mr Beast born James Stephen Donaldson was, on May 7, 1998, in Wichita, Kansas. He grew up in Greenville, North Carolina with his brother CJ. Due to their tight schedule working hours in the military Mr Beast and his brother were under the care of au pairs. His parents divorced in 2007.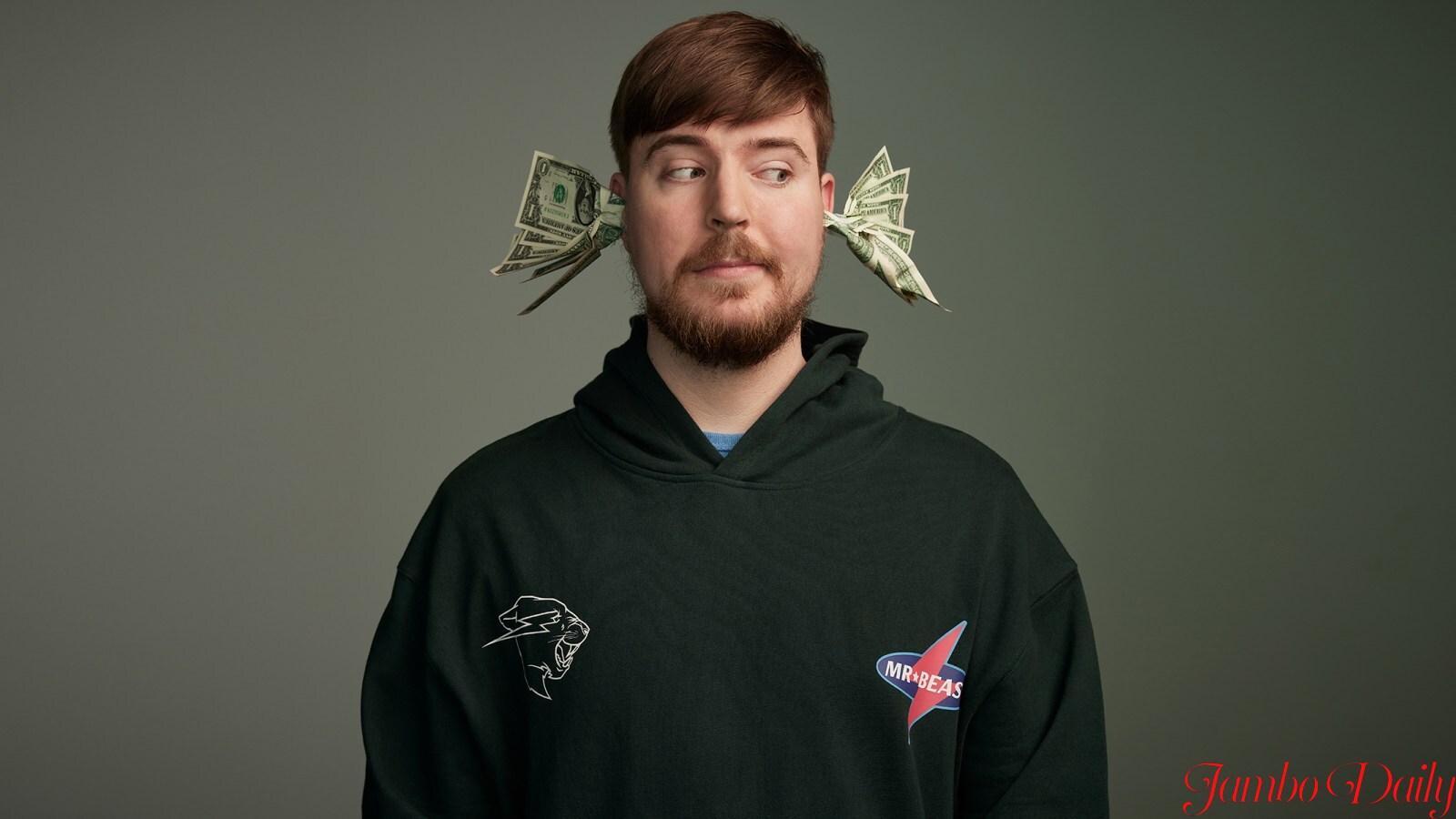 Educational life
Donaldson graduated from the local, small, privately-owned evangelical Christian high school in 2016 at Greenville Christian Academy. He attended East Carolina University for a short time before quitting.
Mr. Beast Career
When Mr. Beast started posting sincere videos like "Generously Gifting $10,000 to a Random Homeless Individual," his career as a content creator on YouTube really took off.
With more than 188 million subscribers and an astounding 33 billion views overall, his YouTube channel currently has a large following. When he uploaded the long video of himself counting down to 100,000 subscribers in 2017, he said it took him forty hours to make.
In order to reach 200,000 subscribers, he then held another countdown. He gained popularity quickly during this time. After his channel became popular, Donaldson enlisted a few of his childhood buddies to help manage the brand.
In 2023, his team now comprises more than 250 individuals, including Donaldson himself.
In addition to MrBeast, Donaldson manages several YouTube channels including Beast Reacts, MrBeast Gaming, MrBeast 2 (previously known as MrBeast Shorts), and the charitable channel Beast Philanthropy. He previously managed MrBeast 3 (originally known as MrBeast 2), but it is currently not active. As of 2023, he holds the title of the YouTuber with the highest salary and is believed to have a net worth of $500 million. 
The people's man was the guy behind the established MrBeast Burger and Feastables and also contributed to the development of Team Trees, a charitable initiative in collaboration with the Arbor Day Foundation which has successfully generated. Following the success of his channel, Donaldson brought in a few of his childhood friends to assist with brand management.
By 2023, Donaldson and the rest of the MrBeast team will number over 250. Donaldson oversees multiple YouTube channels in addition to MrBeast, such as Beast Reacts, MrBeast Gaming, MrBeast 2 (formerly known as MrBeast Shorts), and the charity channel Beast Philanthropy.
MrBeast 3 (formerly known as MrBeast 2) was managed by him in the past, but it is not in operation at the moment. He is thought to have a $500 million net worth and is the YouTuber with the highest salary in 2023. 
Donaldson is the one who started Mr. Beast Burger and Feastables. He also helped form Team Trees, a nonprofit organization that he co-founded with the Arbor Day Foundation and has raised a substantial amount of money.
Building Wells in Africa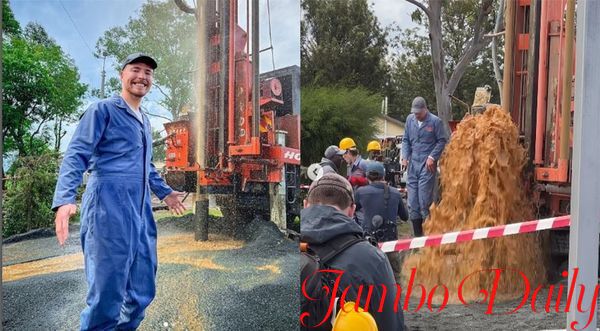 Proving he's the beast when it comes to helping the needy, the American-born YouTuber traveled alongside his team to Africa to assist the villages in getting fresh water to Drink. His target before coming to Africa was to build 100 wells a target he has achieved.
Despite, traveling to different countries in Africa, he caught the public attention when he arrived in Kenya. Of the 100 wells, he built 52 of them in Kenya and also added some classrooms and computer labs in some primary schools.
The rate at which he was able to achieve all this made many Kenyans question their politician who takes years to deliver one well.
Mr Beast Family
He originated from and grew up in Wichita, Kansas. James Stephen Donaldson is his actual name. In his YouTube video named "Surprising My Mom With a Home Makeover Worth Over $10,000," he included his mother as a prominent figure. His brother CJ Donaldson, who happens to be his elder sibling, has gained significant popularity on YouTube with a channel named MrBro. In the past, he was in a relationship with Maddy Spidell. He began a romantic relationship with Thea Booysen in 2022.
Net Worth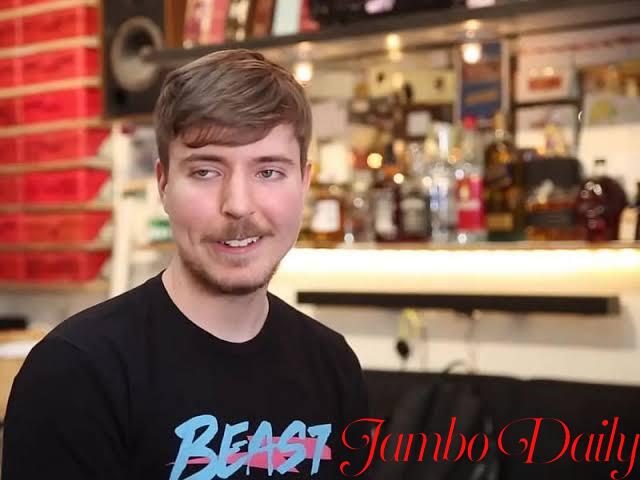 MrBeast is an individual from the United States who has gained popularity on YouTube and is also recognized for his philanthropic works and entrepreneurial endeavors. Mr Beast's total wealth amounts to $100 million. In November 2022, it was stated that MrBeast was actively seeking investors to make a financial contribution to his business, with an estimated value of $1 billion.
approximately the same period, Yahoo Finance reported that his fortune amounted to about $120 million.
Nevertheless, the general consensus among a majority of sources is that he is far ahead of any other YouTuber in terms of wealth, making him the wealthiest content creator in the world. In 2021, an individual YouTuber generated the highest-ever earnings on the platform, accumulating a substantial amount.