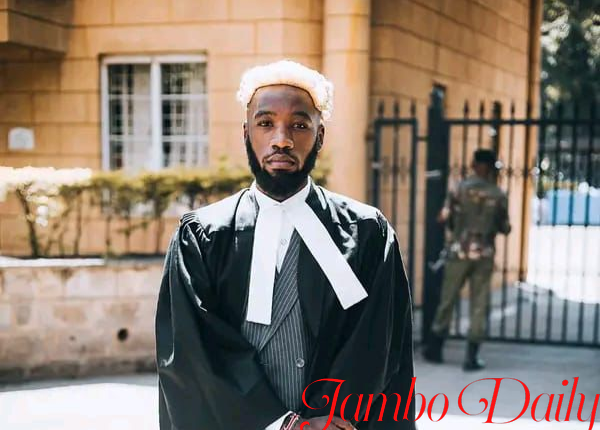 Brian Mwenda Bio, Age, Education, Career as an Advocates, Cases, and Net Worth
Brian Mwenda,  born Brian Mwenda Njagi is a Kenyan citizen who has been described as a brilliant legal mind by many Kenyans but in the face of law, he has been displayed as a quack lawyer.
Brian Mwenda is said to have forged his way up to becoming an advocate of Kenya and even going further to representing some of the high-end clients.
Forging his way up is not the only thing that has surprised many Kenyas but he has managed to win more than 20 court cases without stepping into a law class. According to Kenyan law, for one to practice law, they have to apply for a practicing certificate which is only applied once a candidate has graduated from The Kenya School of Law.
Could he be a clear definition of street-wise? Well, in our feature we deep into the story of Brian Mwenda and his lucrative career that has landed him in a boiling porridge.
Brian Mwenda Education Background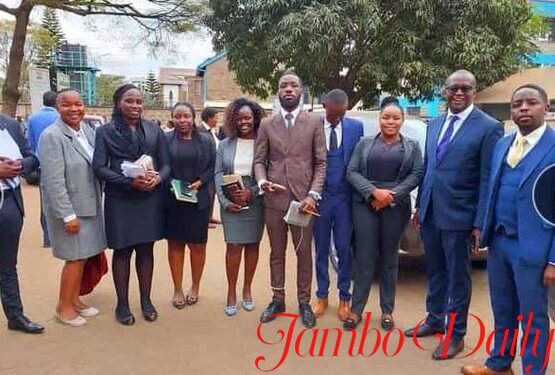 According to his father who claimed his son "amehitimu bila tashwishwi" meaning he's qualified, gave his education journey. According to his father, Mwenda attended Madaraka Primary School, before joining Kiriani Boys where he scored a clean B+. He then moved to Nairobi for college where he pursued a diploma in Criminology.
After acquiring his diploma, Mwenda joined Strathmore University in 2017 he graduated in 2020 before joining the Kenya School of Law in 2021 and graduating in December 2022 before starting to practise in 2023.
Brian Mwenda's Career and Journey To Being a Lawyer
Brian has masqueraded as an Advocate of the High Court of Kenya and his career has been moving smoothly until October 2023 when he was exposed as a quack law practitioner. According to WhownsKenya, Mwenda rose to his position via identity theft where he used someone else identity to acquire a certificate of practicing.
It's said Mwenda managed to get the law practice status of one advocate who had a similar name to his, Brian Mwenda Ntwiga. Mwenda Ntwiga was working at the office of the Attorney General, a role that didn't require him to have a practicing certificate.
Working in this role made his practising status remain inactive, without knowing someone else had already activated it. For Mwendwa to accomplish his mission of activating his namesake status is said he used a fraudulent move known as Business Email Compromise.
Through this "brilliant" tactic, Mwenda managed to access Ntwiga's LSK Portal where he identified Ntwiga's status. In order to activate Ntwiga's status and use it as his, Mwenda contacted the LSK secretariat and requested an email change citing it was incorrect.
After reaping where he didn't sow, the reality of life has exploded on his face. His fraudulent actions were revealed once, Mwenda Ntwiga tried to apply for his practising certificate.
His attempt to access his portal fell on hard ground forcing him to forward his claims to the ICT team to intervene and give a solution. Following the intervention of the ICT team it was discovered that the email on his portal was different from what he had used while registering to the portal in August 2022.
This led to LSK raising an alarm on the matter where it was discovered that, Brian Mwenda had adopted Ntwiga's identity and used it to his advantage.
Brian Mwenda Clients.
According to reports,  Mwenda has represented numerous clients and even went ahead to win more than 20 cases. According to WhownsKenya, Brian was among the lawyers who represented the ex-Mugiki leader, Maina Njenga when he was presented at Makadara Law Court. Other than, representing clients he has also been attending high judicial ceremonies as he was among the members of the bar welcoming a new Judge at Thika Law Courts.
Supporters
Despite being a con, many people have applauded his courage and level of intelligence in arguing and winning cases in front of judges and magistrates. Most people have shown him support, including high-profile leaders like COTU boss, Atwoli and Mike Mbuvi Sonko.
Sonko has promised to hold his hand through this journey, according to Sonko Brian will be his future lawyer and he not only pays for his bail but will also pay his fee to study law.
Brian Mwenda Net Worth
The law field is one of the well-paying fields in Kenya and considering he was even representing bigger clients, Brian was earning a substantial amount exceeding Ksh 200k. However, this didn't last long for one to measure his net worth.