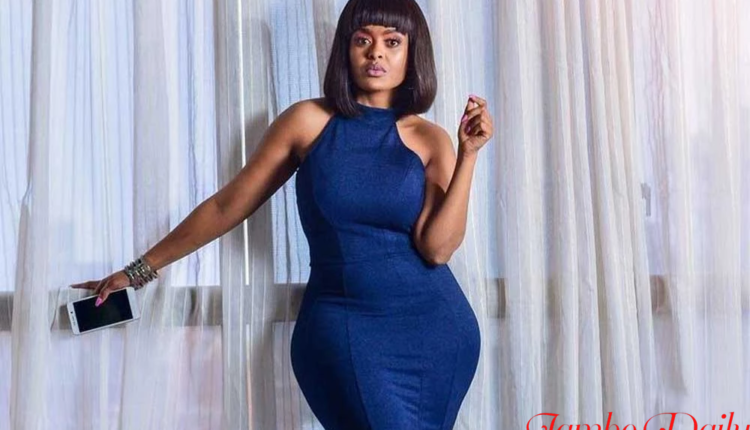 Avril Nyambura Bio, Career, Education, Husband and Net Worth
Avril Nyambura, born Judith Nyambura Mwangi is a Kenyan female musician who set set the bar high in the musical industry during her prime.  She was formerly signed to Ogopa Deejays, a music production that was top-notch during those days.
The Nakuru-born musician is the brain behind hit songs like "Mama", "Kitu Kimoja", "Chokoza", "Hakuna Yule" and many others. Other than singing she also doubles up as an actress, where she has been featured in different films including Shuga: Love, Sex, Money (2012).
Avril's contributions to the Kenyan entertainment industry have earned her one Nzumari Award, one Kisima Music Award, one Golden Mic Award and two Chaguo La Teeniez Awards.
Avril Nyambura Age and Place of Birth
She was born on the 30th of April 1986 in Nakuru County to Kikuyu parents whose much is not known about them.
Avril Nyambura Education
She attended St. Joseph's Girls Nsambya in Uganda for her High School Education From 2001 – 2005.
In 2006 she joined the University of Nairobi for her undergraduate Degree in Art and Design, Graphics, and Product Design and graduated in 2009.
Career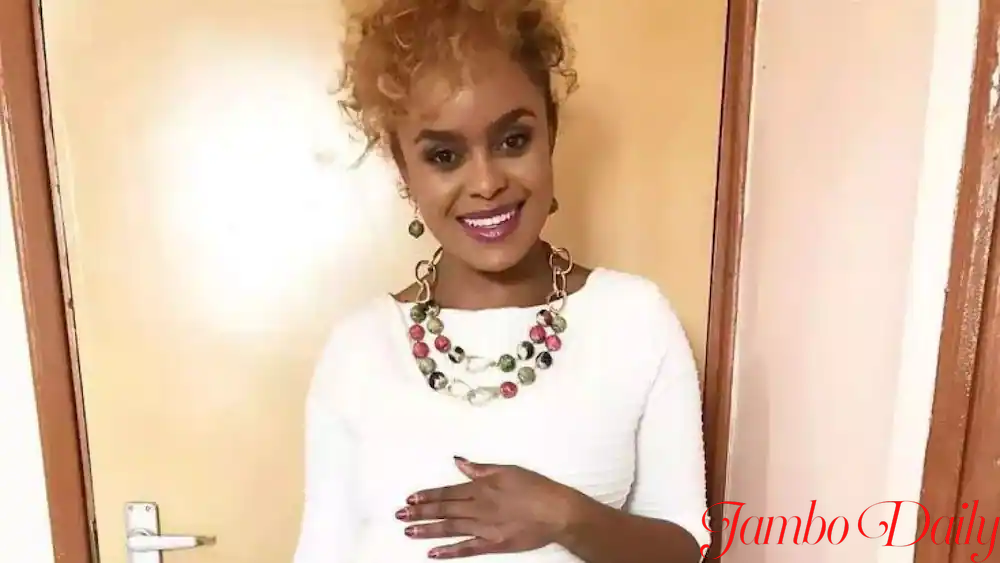 Music and acting have always been in her bloodstream since she was in school. During her high school years, she was a member of drama and music festival clubs. After completing her high school education she relocated to Nairobi where her career journey took an uptrend curve.
In 2005, she was part of the Jaza Lorry Initiative where she met with Emmanuel Banda who at the time was a talent manager for Ogopa Deejays Production. Banda spotted her potential and tried convincing her to join the music industry. However, at the time, she was still not sure if she wanted to follow Banda's idea.
During her second year at UoN, she made a decision that changed her life and that was venturing into music. Following her change of mind she signed a deal with Ogopa and went on to record her first single ("Mama") which became a major hit at the time.
This song was released in 2009 and all the radio stations were on it as her fans kept requesting the song. Her influence attracted a major collaboration with Colonel Mustapha who was also a big thing at the time.
The two stars released "Mtaani dot com" which was released in October 2009.  Following her prowess performance she earned another super collabo from AY who at the time was the biggest artist in East Africa and Africa at large. The two gave their audience "Leo (Remix)" and as usual it was a mind-blowing jam.
By 2010, she was one of the biggest artists in Kenya releasing track after track.  Some of her tracks included "Chokoza" a major hit released in 2010. Others followed
2012, Kitu Moja
2013, Hakuna Yule
2014, Featured in Boomba Boyz "Piga Kelele"
Avril Nyambura Awards and Other Involvement
Her contribution to the Kenyan Entertainment Industry has earned her one Nzumari Award, one Kisima Music Award, one Golden Mic Award, and two Chaguo La Teeniez Awards.
Singer Avril has been involved in several humanitarian campaigns, including the Chagua Amani Peace Campaign and Kenya Land Alliance.
she has also been appointed as one of East Africa's ambassadors for Oriflame Sweden and AMREF's Save an African Mother Campaign.
 Fight Scandals with Baby Daddy J.Blessings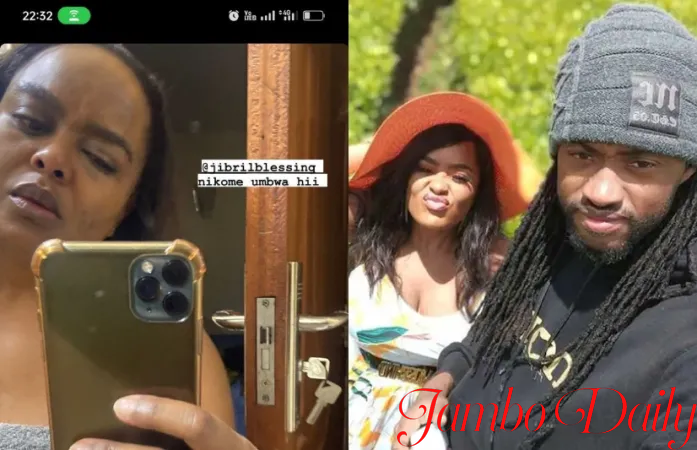 The beauty queen really tried to maintain her love life in a low profile key until November 2023 when she decided to surprise the netizens with disturbing photos. In her post which she later dropped she shared photos of her with a swollen face a clear sign that she was a victim of GBV.
It would later be discovered that she was in a relationship with a famous video director, Jibril Blessing alias J. Blessing and the two were facing a rough time that escalated to a physical fight.
Following an online platform,  the popular video director admitted that indeed they had a physical fight and also apologized to his fans for his actions. He also went on and confirmed the two had gone their separate ways for the sake of peace.
In his statement J.Blessing said,
"Avril and I have agreed that is best for both of us to stay away from each other to prevent such incidents from happening again,"
Further, the director said the photos that Avril had posted on her social media were from a year ago when the two had gotten into a physical altercation that saw both of them injured.
About a year ago, we had a physical altercation where both of us got hurt and I immediately took her to the hospital. I take full responsibility for that moment of weakness.