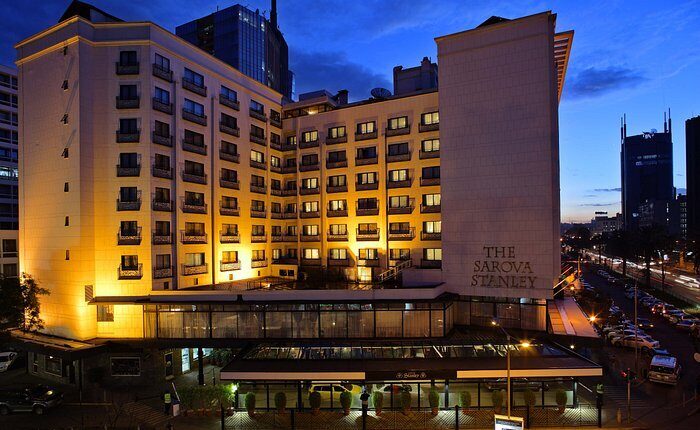 Who Owns Sarova Hotel? John Ngata Kariuki Wealth, Business and Family
Sarova Stanely hotel well known as Sarova Hotel is a luxurious five-star hotel based in Nairobi, Kenya. The hotel is located at the junction of Kimathi Streets and Kenyatta Avenue.
The hotel has built a magnificent reputation in and outside the country with its roots being traced back to 1902 when it was founded. Mayence Bent, an English businesswoman, founded the hotel in 1992 and gave it a name from a tribute to Henry Morton Stanley.
Over the years it has grown and established branches across the county each branch earning a unique name like Sarova Whitestand based in Mombasa. The main branch is based in Nairobi and has got over 200 rooms, one bar, 3 restaurants, five-star accommodations, a luxury sauna, and a swimming pool.
Despite being founded by an English businesswoman, currently, the hotel is co-owned by an Indian family and a Kenyan businessman. So who are these families that own Sarova  Hotel?
Who Owns Sarova Hotel?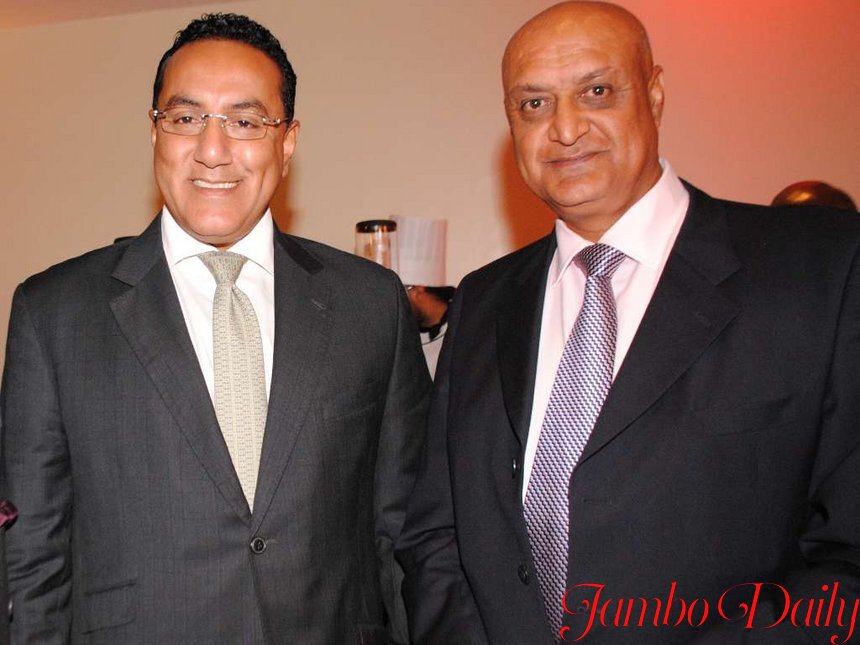 The five-star hotel is owned by a Kenyan tycoon and a former member of parliament, John Ngata Kariuki, and the family of the late Gurcharan Singh Vohra, an Indian businessman. Prior to Singh's death, he was serving as the chairman of the hotel a position that is currently being held by his partner John Ngata Kariuki.
Who is John Ngata Kariuki?
John Ngata Kariuki is a Kenyan businessman and a politician who rose from a humble beginning and now owns one of the biggest hotels in Kenya, Sarova Hotel. Ngata has served as Non-Executive Chairman and Director for different high-profile companies including Kenya Airways, Kenya National Assurance, The Automobile Association of Kenya, and The Kenya Post & Telecommunication Corporation (Telkom Kenya). On top of that, he has also served as a member of the Advisory Committee of the Bank of India. Ngata is also the founder of the Ngata Children's Home in Kirinyaga
In 2007, he jumped into the political arena and won the Kirinyaga Central Constituency parliamentary seat on the Ford Asili ticket. However, John didn't hold the position for even a term as his opponent Daniel Karaba filed a petition that nullified his win.
After he lost the case, he didn't defend his win and opted to stay away from politics. His main opponent also ended up losing the election to another candidate. Since then he hasn't been in active politics seeking elective positions, instead he has focused more on business
Owning Sarova Hotel
Sarova Hotel is a result of a firm and strong friendship between two business partners who met over five decades ago and walked the same journey. Singh Vohra and John Ngatia began their journey of acquiring the hotel in the early 1970s. At the time Singh was a barrister while Ngata was a sales manager at a petroleum company.
The two managed to secure funds that enabled them to purchase Ambassadeur which served as the footprint of what is now a multi-billion company. In 1974 they purchased Ambassadeur and two years down the line they had ganered enough money to purchase Sarova Whitestans Beach Resort and Spa in Mombasa.
After that, they went on to acquire the iconic Sarova Stanley in 1978. In the early 1990s, the two sold Ambassadeur to acquire capital to secure Sarova Panafric on Valley Road. From there the two gents walked together until 2013 when Singh died leaving the company in the hands of Ngata and his family.
Currently, his grandchild, Pravir Vohra is serving as the managing director of the company. Initially, the position was held by his late father Ravinder Singh Vohra who died in 2006 in a crash in Ethiopia.
John Ngata Kariuki Wealth
Speaking of wealthy men in Kenya then, John Ngata Kariuki will definitely not lack in that list. Even though his wealth is not in the public domain, his net worth is estimated to be over Ksh 2 billion.
Family
Currently, he is a single Dad of two children,  James Kariuki and Elizabeth Nyawira. His wife died in 2015, he has three grandchildren Robyn, Lauryn, and Colin Kariuki.