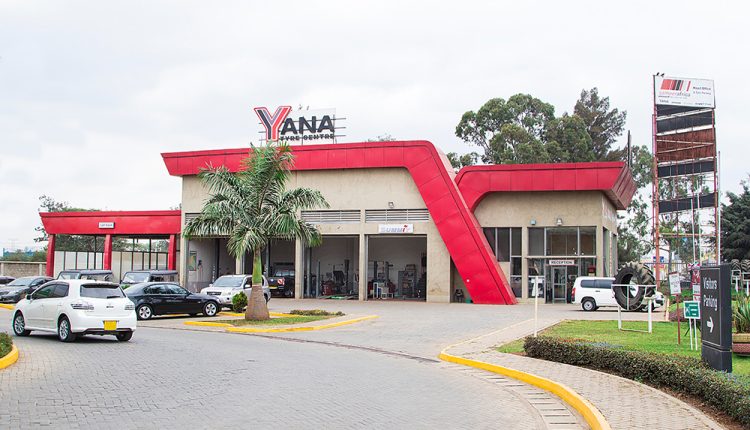 Who Owns Sameer Group? Naushad Merali Family Wealth and Businesses.
Sameer Group is one of the biggest and wealthiest companies in Africa. The conglomerate is headquartered in Kenya but operates in different African Countries and has also entered the Europe market.
The company has been operating for over three decades and unlike other companies, Sameer Group has ventured into different sectors. The company is involved in agriculture, manufacturing, distribution, high-tech, transport, construction, and finances. Some companies operating under Sameer Group are listed on the Nairobi Stock Exchange.
Most of us have heard of the group but not most of us know the family behind the company's ownership.
Who Owns Sameer Group?
Sameer Group is currently owned by Zarina Merali wife to the late businessman Naushad Merali. The late Nausha Merali was an industrialist and he rose to the public eye when he founded Kencel, a Kenyan mobile service provider company partnering with Vivendi.
Naushal then went ahead and bought 60% of the shares from his partners only to sell them to Cetel Kenya for a profit of Ksh 20 million after an hour. However, he never sold all of his shares as he remained as the shareholder with only 5% of the company which later rebranded to Bharti Airtel Kenya.
Prior to his success, the late Naushal Merali began as a clerk at Ryce Motors in Nairobi a company he later bought from his employer who was going to retire. His entrepreneurial journey began at that point and after six years he founded a construction company, H Young. In 1985, he bought the Commercial Bank of Africa Group by forming a consortium that included the Kenyatta Family.
He has operated numerous businesses some worked and some failed including WPH Kenya Tea Company which was established in the 1980s but closed its door in 2005. Since the founded the Sameer Group he spent his time ensuring the company prospers to greater heights an, without doubt, it's among the multi-billion business in Kenya and Africa as a whole.
Companies Under the Sameer Group
Below are some of the companies that operated under the Sameer Group,
Sameer Industrial Park Limited, Nairobi, Kenya
Sameer Business Park Limited, Nairobi, Kenya
Sameer Africa Limited, Nairobi, Kenya – Manufacture of tires. Formerly "Firestone
East Africa Limited
Ryce East Africa Limited, Nairobi, Kenya
Yansam Motors Limited, Nairobi, Kenya
Swift Global Kenya Limited, Nairobi, Kenya
Kenya Data Networks Limited, Nairobi, Kenya – Information Technology
Company
Infocom Limited, Kampala, Uganda – Internet Service Provider
Eveready East Africa Limited, Nairobi, Kenya – Manufacture of batteries
Ryce East Africa – Engineering Division, Nairobi, Kenya
Equatorial Commercial Bank, Nairobi, Kenya
Equatorial Investment Bank Limited, Nairobi, Kenya
Savanna Coffee Lounge, Nairobi, Kenya.
New Ownership
Following his death on the 3rd of July 2021, his wife Zarin Merali took over the company's operations and she's currently the official owner of the group. Aside from Sameer Group Zarina also serves as the director of the Kenyan Paraplegic Organisation and she is also an interior design consultant.
Family Wealth
As of 2015, the Merali family was the third richest family in Kenya with a net worth of Ksh 37 billion. The figures were generated by Forbes and even though there are no recent records, the Merali family is among the billionaire families in Kenya.