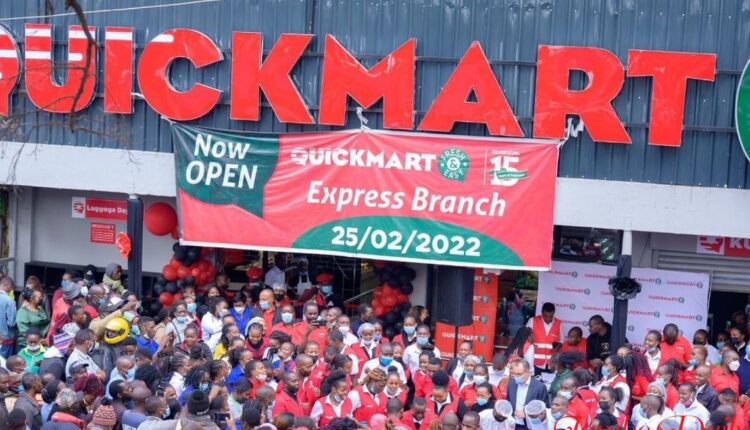 Who Owns Quickmart Supermarket? Duncan Kinuthia Wealth, Business and Family
Quicksmart supermarket has been ranked as one of the fastest-growing supermarkets in Kenya operating over 40 branches around the country. For the past few years, we've seen giant stores close their doors for one reason or another. Nakumatt was once a household name and it had grown into a multi-billion store operating branches in different towns across the country.
However, the supermarket eventually closed its door in the fall of 2018. After that, another giant supermarket, Tuskys followed the same path leaving the industry in early 2021. The supermarket was one of the biggest supermarkets in East Africa with branches in Kenya, Uganda, and Rwanda.
After Tuskys closed its doors, Quickmart went ahead and secured most of the stores used by the supermarket and rebranded them again from green to red. Quickmart originated in Nakuru county and currently, it's doing a tremendous job, especially in Nairobi county. So who is behind the growth and success of Quickmart supermarket?
Who Owns Quickmart Supermarket?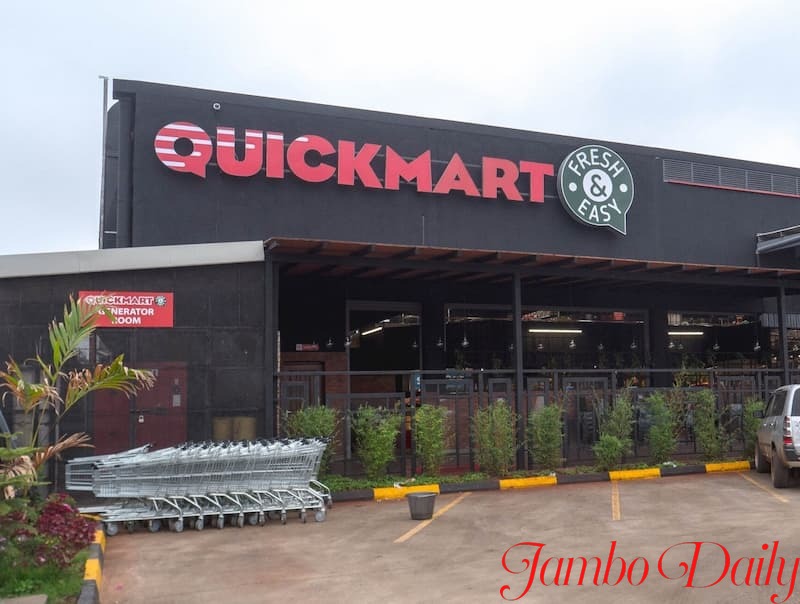 Quickmart was founded in 2006 by the late businessman John Kinuthia, he situated his first branch in Nakuru county. After Kinuthia's death, his son Duncan Kinuthia who had learned how to run the store from his father took over as the new owner of the supermarket.
In 2010, Kinuthia led the supermarket in launching a new branch outside Nakuru county, this time around Kinuthia brought the supermarket to Nairobi. They opened their first branch near the Ruai bus terminus.
This decision served as a breakthrough in the Nairobi market as the store picked in an exciting pace. After that, it went on to inherit the former Tuskys stores around Nairobi and Thika rebranding them with their attractive colors. Currently, the Supermarket has 46 active branches operating in 12 different counties.
Despite Duncan Kinuthia's father being the founder, in 2019 the Supermarket got new partners, Adenia Partners. The private equity firm went on and purchased the majority shares of the supermarket making them the majority shareholders in the supermarket. Following the acquisition, Quickmart then merged with Tumaini Self Service Limited which was also acquired by the firm in 2018.
Duncan Kinuthia Business
Quickmart is his main investment, however, he has other ventures aside from the supermarket business. Kinuthia is an IT guru and data engineer with a special interest in internet freedom and social justice.
On top of that, Kinuthia also participates in the use of data and the development of open-source software tool that helps in fighting censorship as well as promote net neutrality in Africa. Currently, he is a member of the Foundation (Media Democracy Fund) Exchange Fellow at RIA.
Duncan Kinuthia Wealth
Well, currently his wealth is not documented in the public domain but judging from his business ventures, Kinuthia is one of the richest people in Kenya. During the acquisition of Quickmart Adenia Capital paid a total of €230 million.