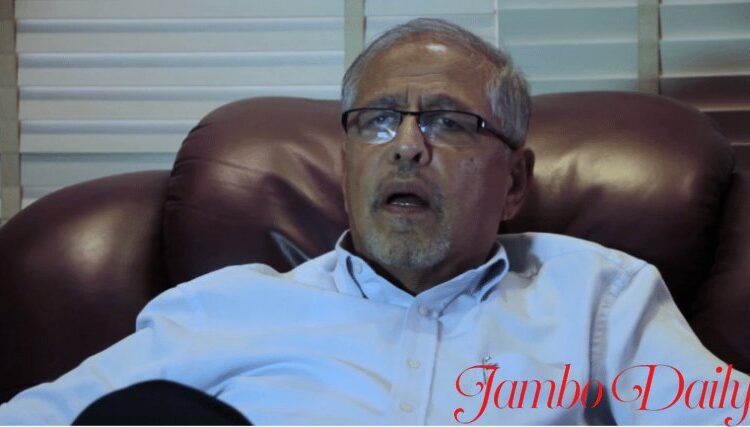 Who Owns Pro Gas? Mohammed Jaffer Family Wealth, and Business.
Pro Gas has grown to be a household name when it comes to cooking gas cylinders. The company started its operation in Kenya a few years ago and it has managed to establish its name in the energy industry in a very short stint.
Its originality and durability have matched its price and people have embraced it despite its high refilling charges. The company has managed to penetrate into most parts of the country establishing main collection points in different regions. The company operates under Africa Gas and Oil.
When the company started getting attention, many linked it with the current President William Ruto while others linked it with the former President Uhuru Kenyatta. However, the two prominent leaders have zero shares in the company. So, who owns Pro Gas?
Who Owns Pro Gas?
Pro Gas is owned by a Mombasa-based business tycoon by the name, of Mohammed Jaffer. The billionaire businessman is the founder and the owner of Africa Gas and Oil (AGOL) which owns Proto Energy Limited (Pro Gas.)
Mohammed Jaffer Other  Business
Born in 1948, Jaffer is the Chairman and the owner of MJ Groups, one of Africa's largest providers of cargo handling services. MJ Groups began as a family company starting its ventures back in the 1860s but crumbled by the end of World War II in 1945.
In 1968, Jaffer joined his father in the world of business where his father was involved in an insurance brokerage firm. However, this field didn't work well for him and he opted to start something of his own.
Jaffer joined hands with a partner and the two opened a car dealership company. The company turned out to be profitable as they has expected. However, after operating the business for a while his partner leave him in the cold after he granted him the power of attorney as Mohammed traveled for Hajj and Ziyarat.
Following the betrayal from his partner, Jaffer was left to start everything from square one. In 1974, he obtained a loan of Ksh 20,000 and began a pallet manufacturing business that run until 1983.
The pallet business didn't pick up as he had expected so he shifted to the container business. While still in the business he discovered the idea of bulk grain handling and decided to venture into it. Getting into that business wasn't as easy as other businesses. Accessing permission from the Kenya Ports Authority was a hard task for him and he had to wait for eight years.
Jaffer received permission to start the business in 1992 after eight years and that marked the beginning of the multi-billion company, MJ Groups which has been in operation since 1992.
Following the success of MJ Groups, Jaffer decided to venture into the Gas and Oil business,  establishing the famous Africa Gas and Oil company that later gave birth to Proto Energy Limited (Pro Gas.)
Mohammed Jaffer Family Wealth
Jaffer's family is one of the few Kenyans that fits in the list of billionaires. Having begun his venture with only Ksh 20000, Jaffer has managed to build an empire valued at over Ksh 100 billion.
Despite hailing from the family of the famous Jaffer Dewji who was a popular businessman in the 1860s, Jaffer has built his wealth with his own hands after the family business crumbled before he was born.
Muhammed Jaffer Family
Despite being one of the most popular businessmen in the country, he has managed to keep his family and personal life away from the public.