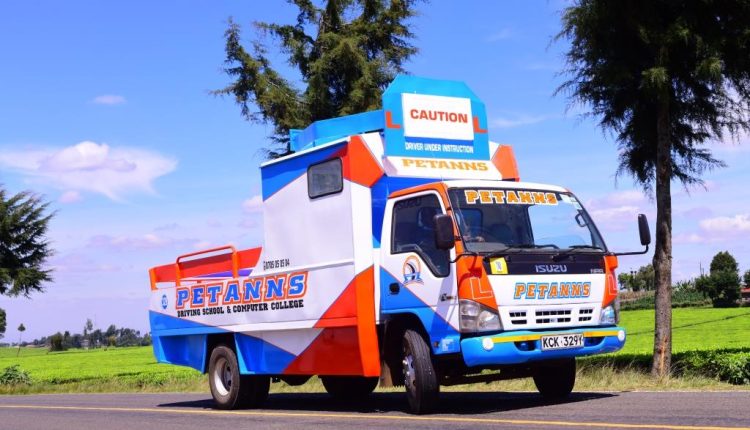 Who Owns Petanns Driving School? Chege wa TMK Wealth
There are plenty of driving and computer schools in Kenya but only a few know them since the marketing of the schools is always done locally. However, Petanns Driving and Computer College brought a new wave in the driving school sector, taking advertisement as their main strategy.
Currently, the driving school is ranked one of the best driving schools in Kenya with over 100 branches in 15 counties. When the giant organization entered the market one of the things it pushed was marketing its brand through commercial advertisement using almost all media outlets to advertise their school.
Following the success of the organization, they were awarded the AKI award as Best Road safety promoter. Additionally, they are the recipient of the Digital Inclusion Awards as the best Driving School in the use of Digital solutions. They have also pocketed the Automotive Excellence Awards as the most Preferred Driving School.
In this article, JamboDaily narrates the story of who owns Petanns Driving School.
Who Owns Petanns Driving School?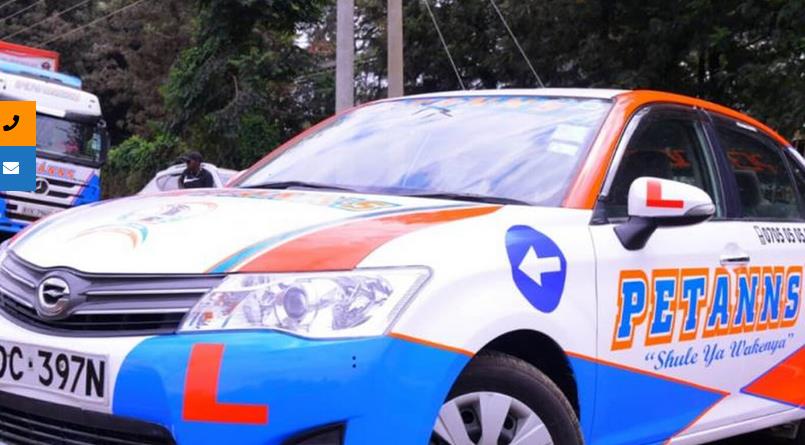 Petanns was founded by a Kenyan businessman and a Kikuyu gospel musician, Peter Chege Muinami who goes by the stage name Chege wa TMK. He's well known for his solo Kikuyu hit, "Kwa Ngai Gutire Dustbin ya Mahoya."
Chege began his musical career in the late 1990s, selecting the gospel genre where he felt he could touch the souls of many. True to his feelings, Chege touched many with his sweet melodies while worshiping the almighty.
Business career
Despite being a successful musician Chege is also a smart entrepreneur who has ventured into different businesses but one of his known ventures is his driving school, Petanns Driving School and Computer College. Chege founded the institution in 2010 breaking through the market via a series of advertisements in major media outlets.
He took the advertising mantle from Rocky driving school which at the time was at its peak and their advertisements were almost in all media outlets. The institution went on and became a giant setting a branch in almost all known areas around Nairobi region before moving to other counties.
The school began as a driving school and through the success they garnered, they decided to explore other courses like computer. The institution is fully recognized by the Ministry of Transport and the National Transport Safety Authority (NTSA) and follows all the rules and regulations as per the driving school act.
Being one of the big five driving institutions in Kenya, Petanns boasts a fleet of over 300 vehicles of different models, from mini-buses, trucks to saloon cars. The institution is known for offering intensive and defensive training. On top of that, they add their learners with free mechanical and first aid training.
Category Offered and Charges
A2 (Motorcycle not exceeding 100cc)- Ksh7,500 for 10 lessons.
A3 (Motorcycle taxi)-tuk-tuk- Ksh7,500 for 10 lessons.
B1 (Light Passenger Car)- Ksh13500 for 20 lessons.
B3 (Professional) Advanced/ Executive- Ksh10000 for 20 lessons.
C1 (Light Trucks)– Ksh14500 for 20 lessons.
C (Medium trucks)– Ksh14500 for 20 lessons.
CE: Trailer (Articulated)- Ksh27000 for 20 lessons.
D1 Van (PSV)- Ksh10000 for 20 lessons.
D2 Mini Buses (PSV)- Ksh10000 for 20 lessons.
G: Industrial, Construction & Agricultural (Plant operator)-  Ksh45000 for 20 lessons.
Chege wa TMK Wealth
Running one of the most successful institutions, Chege wa TMK is considered one of the wealthiest Kenyans with an estimated net worth of over Ksh 100 million.