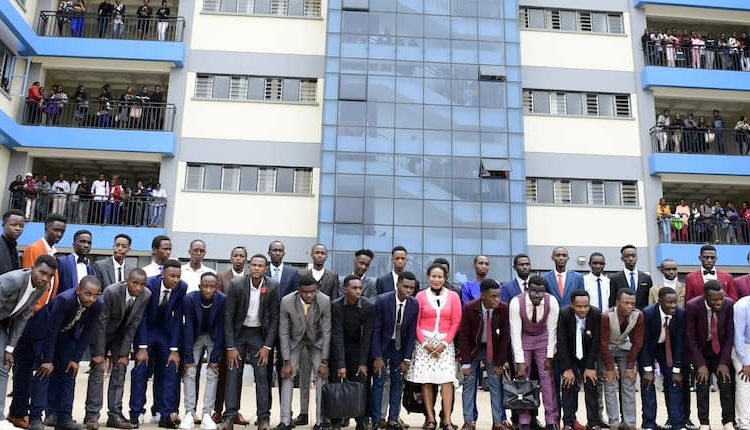 Who Owns NIBS College? Lizzie Wanyoike Wealth, Business and Family
NIBS College is one of the fast-rising learning institutions in Kenya offering a wide variety of courses ranging from journalism to cosmetology. The institution has been ranked among the top ten best colleges in the country.
The college is located in Ruiru, Kimbo and it has attracted students from all corners of the country with most parents entrusting their children to the institution due to its strict rules and regulation. It was founded in 1999, and it has grown to become one of the biggest private colleges sitting on a 10-acre land from a rental room.
Currently, the institution boasts over 7,000 students and over 250 tutors with high-quality practical equipment. The owner of the institution, Lizzie Wanyoike has been the main marketer of the school and without a doubt, she has really done a tremendous job in that sector.
She appears in almost all the school adverts as she talks to parents about the school. However, most people don't know the story behind the success of Lizzie and her center of excellence.
Who is Lizzie Wanyoike?
Born Elizabeth Muthoka Wanyoike is a Kenyan entrepreneur who has invested heavily in the education and hospitality industry. She is well known as the founder of NIBS college and the NIBS Hotel in Kileleshwa. However, her journey to where she is today began in late 1960 when she worked as a tutor and a principal at City College.
In 1972 she was recruited by the government as a secondary school teacher and she was posted to State House Girls in Nairobi, earning Ksh 961 a month which was quite fair at the time. As a passionate businesswoman, she was never comfortable working for other people and she decided to quit the job.
Alongside her husband and other investors, Lizzie founded Temple College of Secretarial where she taught secretarial courses. After a while, she felt they needed to do more and she began pushing for the addition of more courses in the institution to meet the high demand for education at the time.
Her proposals were rejected by her partners, according to her she was sure the education sector was revolutionalizing and she needed to move at a fast pace. In order to achieve her goals she had to quit the partnership and start her ventures as a sole proprietor.
Founding NIBS College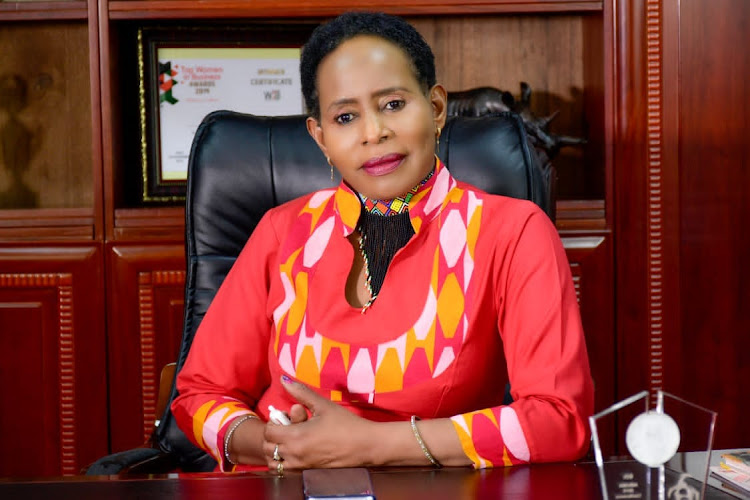 After quitting the partnership, in 1999, Lizzie withdrew her savings of Ksh 6 million and went on to borrow another 4 million from Equity bank. With Ksh 10 million in her hand, she dived into business starting the journey in a rented room with 25 students and two tutors.
Through hard work, Lizz had managed to turn the business around within a decade raising over Ksh 134 million. With enough capital to relocate, Lizzie bought a 10-acre land at Kimbo, Ruiru, and build built the main campus in 2010. By 2019, the institute expanded the institution building a multi-million building on the same school land.
Lizzie Wanyoike Business
Aside from NIBS college, she also owns NIBS Hotel and Lizzie Wanyoike preparatory. Lizzie Wanyoike Preparatory is also located in Kimbo, Ruiru just behind the main campus.
For NIBS hotel is located in Kileleshwa and just like the college, the hotel has also yielded success since its inception. The hotel is a five-star hotel and it serves as the best startup for NIBS hospitality students.
According to her, the premises cost around Ksh 400 million but some of it is a loan from Equity bank. Additionally, she has also invested in real estate and the stock market.
WEALTH
Lizzie Wanyoike is one of the most successful women in Kenya and she is also of the richest women in the country. Starting from zero, Lizzie has managed to accumulate over Ksh 2 billion in wealth.
Family
The veteran businesswoman was married for 25 years before partying ways with her husband. However, much is not known about her husband or her kids.