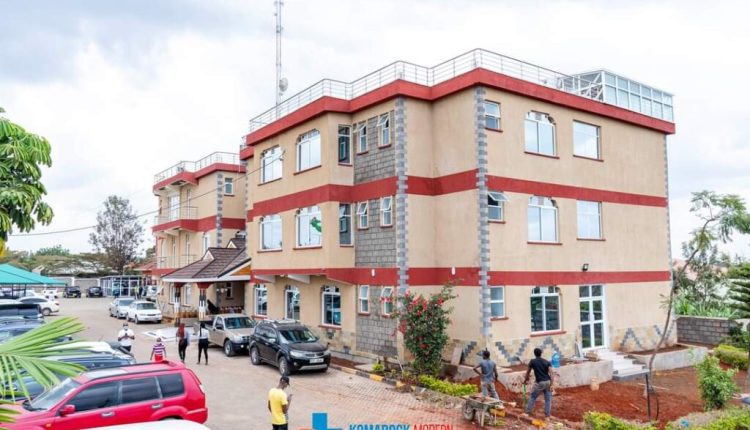 Who Owns Komarock Modern Hospital? Dr Sk Nyamu Wealth and Family
Komarock Modern Healthcare Hospital is a privately owned hospital. In Kenya public hospitals at times don't offer the best services as required due to the number of patients visiting the centers on a daily basis. To curb this issue of poor healthcare services, Komarock Modern Healthcare has emerged as one of the best healthcare providers in Kenya.
The hospital has caught the attention of many social media users as most Kenyan celebrities have been spotted visiting the hospital mostly especially when they are expectant, this has risen the confidentiality and the quality of their services. Compared to the likes of Nairobi hospital and The Nairobi hospital, Komarock health center is quite affordable for a common person.
Most of us have seen the success of the hospital and the quality of the services but very few know the brain behind the foundation of the hospital. So, Who Owns Kamarock Modern Healthcare Hospital? Stay with us as we take you through the humble journey of the founder of the hospital, we'll also cover the family and other businesses he ventures in.
Who Owns Komarock Modern Hospital?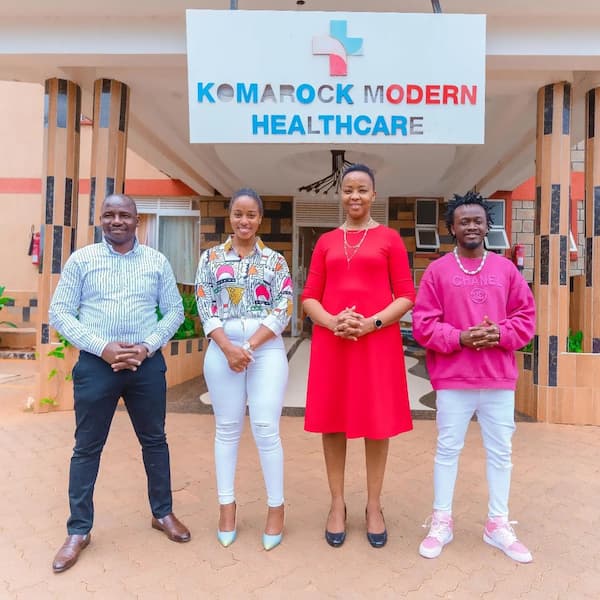 The famous hospital was founded by a veteran gynecologist by the name of  Dr. Salesion Kamwara Nyamu well known as Dr. SK Nyamu together with his wife Harriet Nyamu. Currently, Dr. SK Nyamu serves as a Gynaecologist and the Chief Executive Officer (CEO) at the facility while his wife Harriet serves as the Managing Director of the hospital.
Dr. Sk Early Life
Before founding Komarock Hospital, Dr. SK was working as an intern at Kenyatta National Hospital and that's where he met his lecturer who introduced him to a friend who had a pharmacy in Komarock and needed a doctor for prescriptions.
Nyamu went and met the friend who later gave him a dispensing room that he used to pay Ksh 100 every day. As a passionate doctor, he would leave Kenyatta hospital at 5:00 pm and he would head straight to Komarock to attend to patients until 9:00 pm.
The business started booming and he ended up attending to patients until 3:00 am. The owner of the pharmacy requested him to get another space somewhere else and the journey to Komarock Modern hospital began at that point.
Founding Komarock Modern Hospital
After moving from the Pharmacy he launched Kamarock Modern Hospital in 2004 as a small outpatient clinic. The hospital started growing and he needed to expand so that he could meet the demand for healthcare services.
At the time, one of his friends was moving from Komarock to South B so he acquired his building purchasing the building at Ksh 3.9 million but with the help of a bank loan. Within a year he had managed to repay his loan and two years later he acquired land in Utawala where he established his second branch.
The hospital's growth has seen it come from attending 10 patients a day to attending to over 200 patients in a day. On top of that, the hospital has, a capacity of 150 beds for both male and female wards, a pediatric ward, newborn unity, Maternity, HDU, and an Intensive Care Unit (ICU). They have also spread outside Nairobi establishing two branches in Tharaka and Chuka. In Nairobi, they have two branches,  Komarock and Utawala.
Their services include ophthalmology, neurosurgeon, orthopedics surgeon, ENT, dermatology, Paediatric, general surgeon, Urology, and Nutrition. However, their main specialization is obstetrics and gynecology.
Dr. SK Nyamu Family and Other Business
Nyamu is married to Harriet Nyamu who serves as the hospital's managing director. The two have maintained low public profiles and much is not known about them. Speaking of his businesses, he has invested heavily in his line of specialization which is the healthcare industry.
Wealth
Dr. SK Nyamu has an estimated net worth of Ksh 900 million.