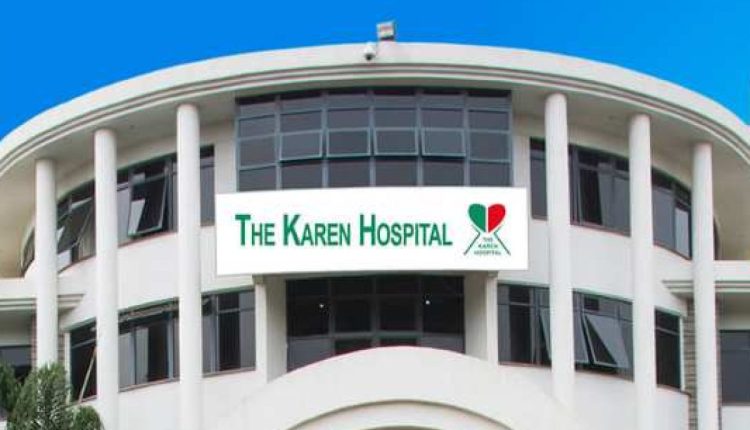 Who Owns Karen Hospital? Dr. Betty Gikonyo and Daniel Gikonyo Wealth
Karen Hospital is one of the best privately owned hospitals in Kenya located in the leafy suburbs of Karen Estate in Nairobi County. The health center is categorized as a multi-specialty hospital and for years it has been highly praised for its effort to fight heart diseases.
The 102-bed hospital features numerous departments including, Laboratory Department, ICT, Finance, Nursing, Process, Physiotherapy, Respiratory Therapy  Department headed, Operating Theatres Department and others. On top of that, the hospital has also expanded and launched branches in different counties such as Nakuru, Meru, Karatina, Kitengela, Ngong, Rongai, Nakuru, Nyeri, and Nairobi CBD.
The multi-billion hospital was founded in 2006 and its growth in years has exceeded the expectations of many. In our feature, we tell the story of Who Owns Karen Hospital.
Who Owns Karen Hospital?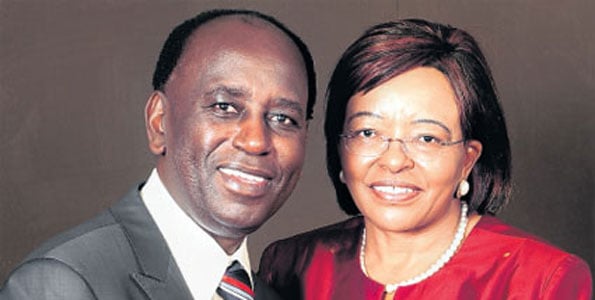 Karen Hospital was founded by two doctors, a husband and wife who also happened to be both cardiologists. Dr. Betty Muthoni Gikonyo and her Husband Dr. Daniels Gikonyo raised $14 million in order to construct the hospital, with $ 8 million coming from Kenya Commercial Bank as a loan. Through their successful journey, the two managed to pay the loan.
Other than founding the hospital, the two are also the pioneers of the Heart to Heart Foundation. The foundation was founded with the aim of raising funds for poor kids suffering from heart ailments.
On top of that, they also topped up their effort by pioneering Heart Runs in 1993 but later rebranded the run as the Heart to Heart Foundation Run. Leaving Karen Hospital aside Daniel Gikonyo served as the longest doctor for Kenya's third President, the late Mwai Emilio Kibaki.
The two doctors met at the University of Nairobi, the two were course mates and they decided to date in their second year of University. According to Dr. Gikonyo, most doctors are always busy to find love outside their environment and most of them end up marrying or dating their colleagues.
Speaking to Standard Media Dr. Daniel Gikonyo cited that he was lucky to find someone who had the same goal as him. He also proceeded and advised young people to marry people from the same profession.
According to him, if he didn't marry someone from his field, he would be a divorcee by now since his wife understands he can get a call at any time and leave the house.
Speaking on the reason behind the establishment of the hospital, Dr. Gikonyo stated that after his return from the US he worked in different local hospitals and none of them were meeting his demand. He cited that he couldn't perform charity as he wanted.
In 2005, together with his wife, they decided to establish their hospital and run it the best way they knew how. Following their venture, so many kids have benefited from their foundation and the record grows year after year.
Karen Hospital Charges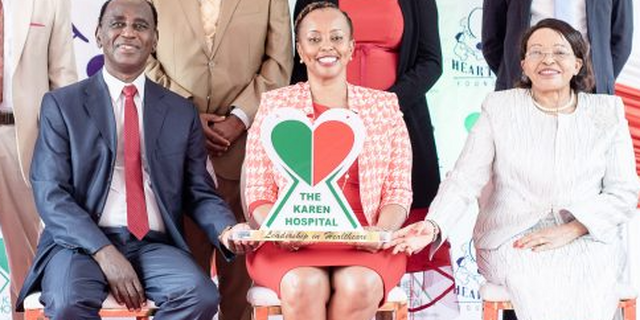 Most people consider it as a posh hospital but their charges are actually affordable for patients as well as in patients.
Hospital bed charges
For a day the hospital charges approximately (Sh7,500),
Hospital consultation charges
Approximately Ksh:1800.