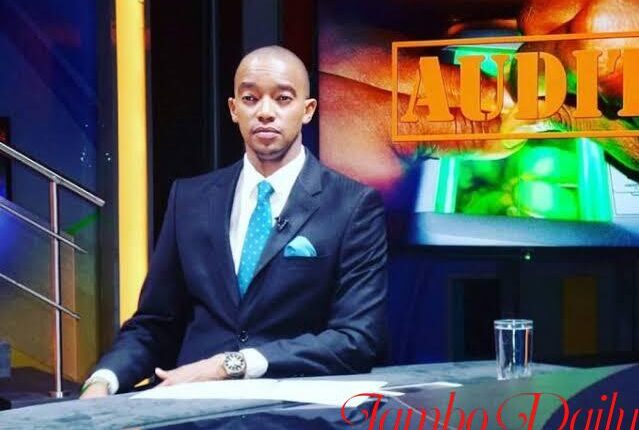 Waihiga Mwaura Bio, Career, Age,Wife, Parents, Education and Net Worth
Waihiga Mwaura born in 1986 is award winning Kenyan journalist with a vast of experience exceeding 10 years in the media industry. Currently, he works at  Citizen Tv, owned by Royal Media Services working as a news anchor and moderator.
His passion for the industry has made him stand out as a unique news anchor, despite studying a different course from what he does at the moment. Waihiga graduated with a computer science degree but later realized it was not his call.
Mwaura is the News man behind the popular news show, Newsnight. The show airs every Tuesday from 9pm to 10pm .
The one hour show has moderated big panels from London, US, Lagos and other parts of the world.
Waihiga Mwaura Age and Place of Birth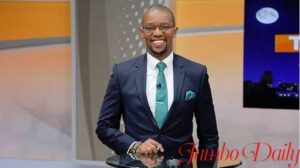 He was born in 6th June 1986, he is 37 years old as of 2021. He was born in Nairobi Kenya.
Waihiga Mwaura Family and Wife
Waihiga has been brought up well by both parents, he has two siblings though much is not known about them. His parents are both advocates and they also wanted their kids to be lawyers too though but unfortunately they all had different mind set.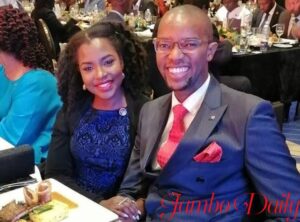 Mwaura is married to a well known Kenyan gospel artist and media personality, Joyce Omondi. The two are seen as the power couple from the way they handle themselves in the public. However, the love birds have not yet welcomed any kids as of 2021.
Waihiga Mwaura Education
He attended Rusinga High School in Lanvington, Nairobi. After that he joined Africa Nazarenes University where he graduated with a degree in computer science.
Waihiga Mwaura Net Worth
His net worth is estimated to be above 1 million.  Being one of the best journalist working for the media giant he earns around 300k a month.
Career
His parents always wanted him to be an advocate just like them. However, when he joined university he decided to venture into technology and studied computer science at Africa Nazarene university.
After that, he landed an internship with an NGO company. Despite choosing the IT course Waihiga never liked it and he didn't even bother to look for an IT job after graduating.
He got lucky and landed a bank job working as a teller. He was also an mcee at his church and most of the times his pastor always told him media job would fit him perfectly but he never took it seriously.
After working as a bank teller for a while, he decided to resign and follow his dream at the age of 25 years old.
Journalism Career.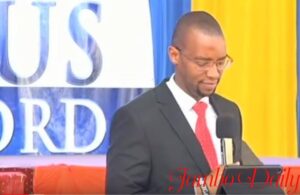 At the time he was quitting his teller job, he had already met an experienced journalist, Ephy Hunja. The two used to attend the same church, and he was the one who guided him in the media.
In 2009, he landed a role at Citizen TV as the host of Zinduka show, a youth entrepreneurship show. After the show ended he became part of Power breakfast as a sports commentators.
His hardwork and determination saw him being promoted to being a prime- time sport anchor on Citizen Weekend in 2013. Despite being promoted to being an anchor he had no formal training or certificate related to journalism.
In 2015, he covered a story on doping, in his coverage which was titled Poisoned Spike he outline issues related to doping in Kenya. The story went viral and attracted the attention of World Anti-doping Agencies.
Waihiga covered live the 2016 Rio games  in Brazil. Still in 2016, he produced a report which was indicating how Kenya athletes were being mishandled by the officials. He also went further to and produced another report indicating how the states official misused public funds.
As a result of his Waihiga was interrogated by the Director of Criminal Interrogation. After that, he testified before a special committee which was formed by the ministry of Sports.
Ahead of 2017, general election, he shifted from sports to politics becoming one of the hosts of Citizen Extra. He was also the host of Friday Night, a news show.
Currently, he is the host of the leading prime-time political show called Newsnight. The show is aired every Tuesday at Citizen TV. In addition, he also produces investigative reports for special project desk.
Awards and Recognition
Being described as an award winning journalist, Waihiga has received several awards when it comes to journalism. He is the first male to win the BBC World News 2018 Komla Dumor award.
In 2015 he was the winner of the Mo Amin Africa award and in 2012 he won the CNN Multi-choice Africa award. Moreover, he recently received the 2019 UBA award by the Kenya Christian Professionals Forum for his contribution to the media.
Waihiga has also been nominated 3-time Media Council of Kenya awards (2015-2017) and was recognized in a list of top 10 Kenyan journalists of 2019.