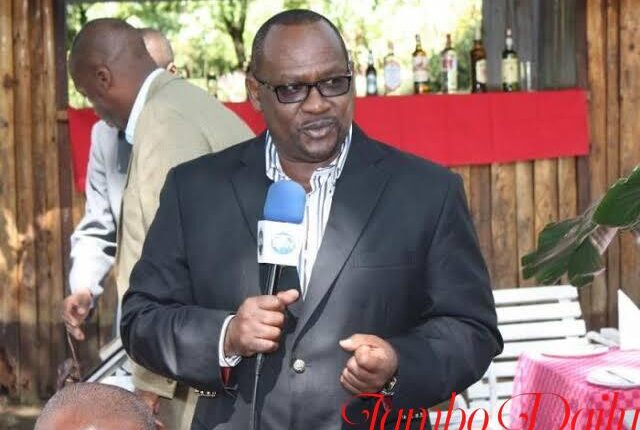 Wachira Waruru Bio, Age, Career, Education, Family, Wife and Net Worth
Wachira Waruru, a Kenyan media guru with vast experience when it comes to the media industry. Currently, he is the Managing Director of Kenya's Media giants Royal Media which has 13 Radio stations and three TV channels.
Waruru joined royal media services in 2007, at the time the media house was still struggling to be one of the best. His arrival was a game-changer for royal media as he introduced a high-quality drama show and a renovated news bulletin.
His success when it comes to media can be easily traced because since he joined the Royal Media Services the Media house has had a viewing of around 80% of the Kenyan population. For the past 11 years, he has managed to reshape the media industry and created many job opportunities, especially in the acting sector.
In 2020, he was awarded the Presidential Order of Service Uzalendo award. The award which was handed over by President Uhuru Kenyatta was to recognize him for his spectacular service in helping deal Covid-19.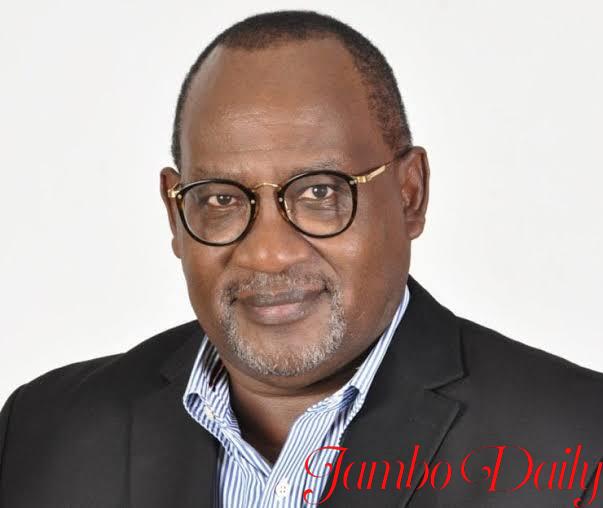 Wachira Waruru Age and Place of Birth
Despite being a public figure and being in the limelight for such a long time, Waruru had not yet revealed any information about his age or place of birth. In case of any information, we will update it as soon as possible.
Wachira Waruru Family and Wife
Much is not known about his family background. However, his father the late Waruru Kanja was a known freedom fighter. Kanja almost lost his life after he was sentenced to death by the colonial government. He managed to escape the execution and continued to offer support to the founding father Mzee Jomo Kenyatta.
His father was also so close to Moi and he became a beneficiary during the Moi government as he became the Minister of Communication and Member of Parliament representing the people of Nyeri. Kanja died in 2013 aged 83 years due to age-related problems.
Waruru also has a journalist brother by the name of Kanja Waruru. However, Wachira being a very private person he has managed to keep information about his wife and kids away from the public, in case of any details concerning his wife and kids will be updated as soon as possible.
Wachira Waruru Education Background
Wachira Waruru attended Lenana High School, where he was a rugby player and 100m athletes in his school. Being a bright student he managed to join Kenyatta University (KU) where he graduated with a Bachelor's degree in Education.
Wachira Waruru Net Worth
Being the head of the biggest and most profitable media house in East Africa, Waruru earns around 3 million Monthly excluding bonuses. However, his actual net worth is still not known.
Career
Wachira Waruru's career kicked off in 1898 working for Standard Group as a group editorial director. He worked with Standard Group for only Five years.
After that, the media guru was landed a new job at Kenya Broadcaster Corporation, a government-owned Network. At KBC served in the capacity of Managing Director from 2003 and 2006.
Waruru then moved to Kenya Film Commission assuming the same position, serving for only two years. Despite working for TV and Radio stations, Waruru has also worked with Government as the Chairman of the Media Council of Kenya.
Royal media services
Waruru rose to prominence in 2007 when he joined Royal Media Services as the Managing Director (MD). Since his arrival, the company has been growing rapidly, and at the moment it's the largest media house in Kenya.
When he joined the media house he restructured almost everything and introduced high-quality local dramas such as Tahidi High, mother in law, Inspector Meara, and others. Some of this drama still run up to date. He also revamped the Citizens news bulletin and stories produced.
It was in his tenure Inooro TV was launched which is the No. 1 vernacular TV in Kenya. Royal media services also launched Ramogi TV in 2021, which is also a big success. Since his arrival, the company has managed to launch two TV stations under his stewardship.
During his tenure at Royal Media, the company has been able to extend its frequencies outside Kenya. Moreover, still in his tenure, the company launched Viusasa an online platform where creative people can sell their content and earn a living from it.
Furthermore, they recently launched Citizen Digital still an Online platform where one can receive news directly from their Mobile phone. Artists have also benefited from his tenure since he was the one behind the introduction of the Royal media Skiza tune.
Waruru is not an ordinary Managing Director as he has gone further and helped many in launching their careers. Some of the people who laud him for his successful career include Felix Odiwour alias Jalang'o and Terry Ann Chebet.