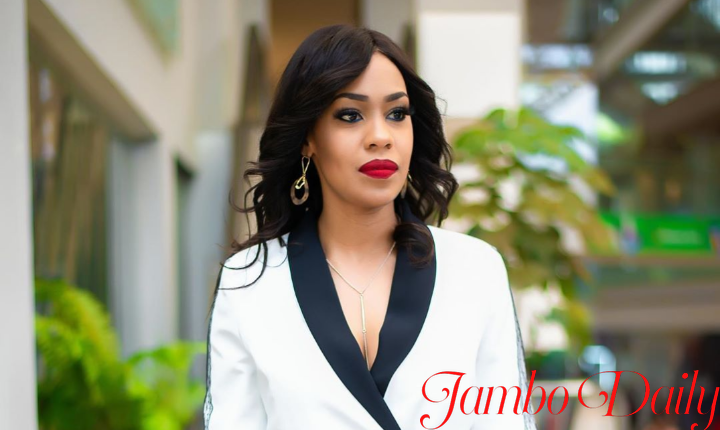 Victoria Rubadiri Bio, Career, Baby daddy, Age, Education, Parents and Net Worth
Victoria Rubadiri is a phenomenal and award-winning Kenyan journalist and news anchor with vast experience exceeding one decade. She works at Citizen TV, one of the biggest Tv stations with an audience of over 25% of the market share.
However, she has been away from our local screen for three months training with BBC. Her placement came after she won the 2020 Komla Dumor. At the moment she has completed her three months of training and she recently landed in Kenya in mid-December.
After her comeback, she took over as the host of Citizen Weekend a news show airing every Saturday at 9 pm. In addition, she also hosts Sunday Live alongside Jeff Koinange which is also a news show airing every Sunday at 9 PM.
While she was away Lilian Muli, was holding her position as the Sunday Live host. Previously she was working with NTV, a Nation Media Group-owned network.
Photo/Citizen Tv
Victoria Rubadiri Age and Place of Birth
She was born in Nairobi, Kenya on January 28th, 1987, she will be turning 35 on January 28, 2022.
Victoria Rubadiri Parents and Siblings
She is the first-born daughter of Kwame Rubadiri, however, her mother's name is not yet available. Her father is a Malawian with a Kalenjin decency, on the other hand, her mother is a Kikuyu with a Masai decency and Seychellois.
Her paternal grandfather is a Kalenjin-Scottish, while her maternal grandmother has three races Kikuyu, Maasai, and Seychellois. Rubadiri's parents relocated to the United State when she was 10 years and came back in 2010. She has a young sister, Mabel Rubadiri, a student at Oxford University.
Victoria Rubadiri Education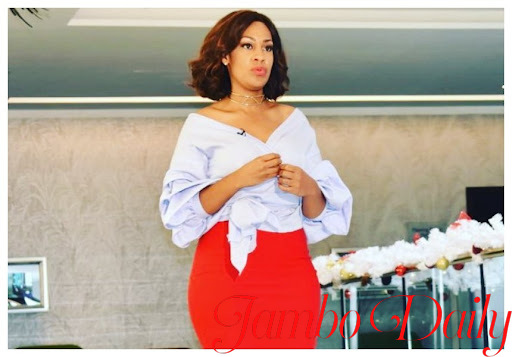 She began her schooling in Nairobi, Kenya, and later moved to the United States. In 199, she joined Atlantic City High School in Atlantic County, New Jersey.
She did her grade 12 exams in 2003, performing excellently. After that, she joined Temple University Philadelphia in Pennsylvania where she graduated with a degree in Broadcast Journalism in 2009.
Victoria Rubadiri Husband and Kids
She is the mother of one lovely daughter Neema Rubadiri, born in 2005. She became a mother at the young age of 18 years old. Currently, she is not married and she maintained a very low profile when it comes to her love life.
According to Rubadiri, her baby daddy rejected her she got pregnant leading to her thinking of terminating the pregnancy. However, after a long discussion, the two agreed to co-parent.
Victoria Rubadiri Net Worth
Rubadiri is one of the highest-paid journalists in Kenya, earning an approximately monthly salary of over Ksh400k plus allowances. Her net worth is estimated to be over Ksh 1million, she also owns a 2009 BMX X5 worth over Ksh 5million.
Career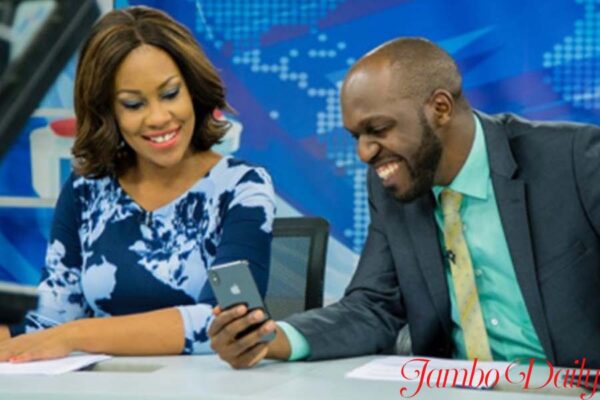 Since she was young her dream and ambition were to become one of the best journalists. As of now, we can say she is one of few women living their dreams.
She began her career in 2007, as an intern working with WMGM-NBC 40 TV. At WMGM she was working as an Assignment Desk Editor, reporter, and news writer.
Prior to her graduation in 2009, she landed a job as a personal assistant(PA) working with Angela Crockett Company.
After her graduation in 2009, things were not easy as she stayed home for one year without a job. She later relocated back to Kenya landing a job at Capital FM, a radio station owned by the late Chris Kirubi who was a business tycoon.
With Capital Fm, she was served as a News presenter and Business reporter. She worked with Capital for about one year before joining Nation Media Group.
At NMG she was working for their flagship channel NTV, serving as a news anchor, reporter, and script editor. A media house she called home for six years of her career.
Under this stint, she was able to gain her first-hand experience on Screen Tv as an anchor. Together with her then co-host Larry Madowo formed an adorable TV couple and everybody enjoyed their prime-time news.
Working With Royal Media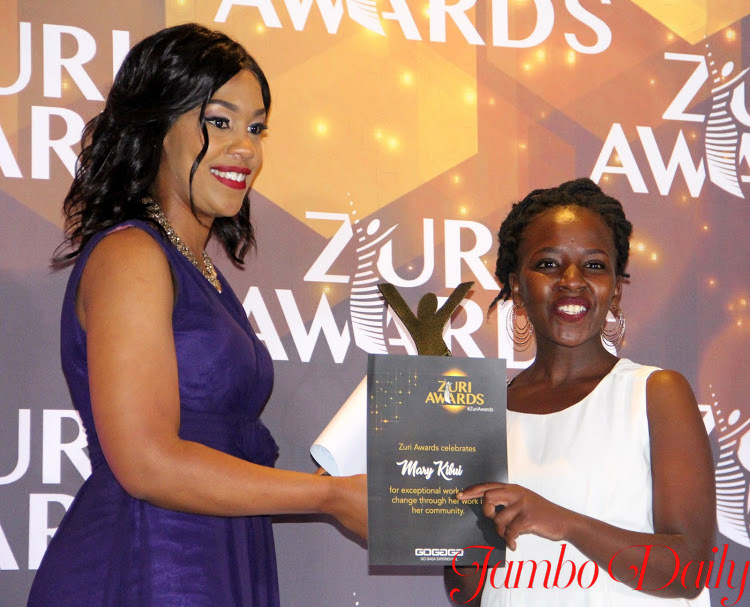 In May 2018, she left NMG to join Royal Media as a senior news anchor at Citizen Tv. She is the beauty behind Citizen Weekend and Sunday Live alongside Jeff Koinange, a popular journalist.
In 2020, she won the BBC award Komla Dumor Award, an award which was founded in 2014 to honor Komla Dumor a BBC journalist who died suddenly at the age of 41.
The award opened doors for her as she landed a placement at the BBC academy where she spent three months training with the world media giant.