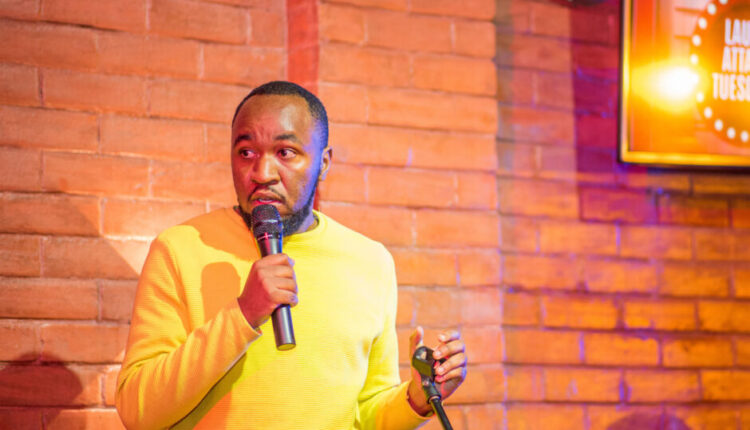 Ty Ngachira Bio, Age, Career, Girlfriend, Parents, Education and Net Worth
Ty Ngacira, born Anthony Ngachira is a soft-spoken Kenyan comedian, corporate MC, and content creator. The law graduate has won  the hearts of many Kenyans through how he delivers his jokes, by now Kenyans know him as the best "celebrity roaster." Ty has participated in different "joke roasting" events and he always delivers.
As a content creator, he has managed to earn a huge audience through his online show, Too Much Information where he brings nothing but good vibes and fascinating guests. In a nutshell, we look at the interesting background of the humble rib cracker, Ty Ngachira who escaped the athletic world only to find himself in the comic world.
Ty Ngachira Age and Place of Birth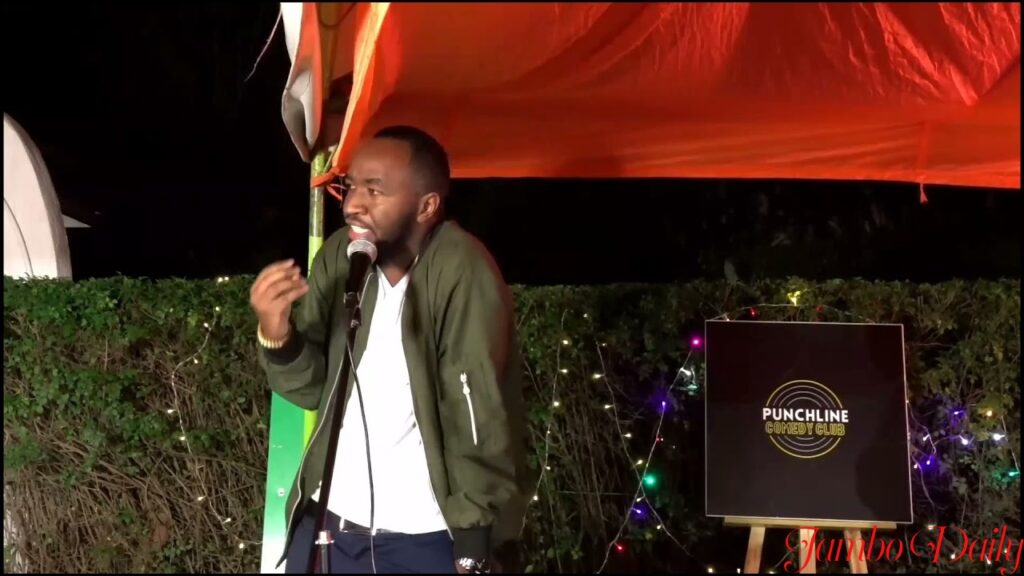 Ngachira was born and raised in Nyeri county by his loving parents who guided him through his early childhood stages. However, his actual date of birth is still unclear at the moment but will be updated as soon as possible.
Education Level
The smart comedian is not only street smart but he is also smart in books, he began his schooling at Nyeri primary school before proceeding to Kiambu High where he completed his secondary level. After that, he joined Kenyatta University in 2011 where he pursued a bachelor's degree in law.
Ty Ngachira Career
Growing up Ty was an ambitious kid with different dreams just like any other kid. His first dream was to become a doctor but the reason behind that was due to his poor hard writing. After a while, he shifted to journalism before settling on law but after University he decided to take a different route, joining the comic industry.
While in high school he used to have stage frights and standing in front of people was a huge task for him leave alone addressing them. However, in order to escape from high school cross country races, he enrolled in drama club where he garnered some courage to at least stand in front of an audience.
By the time he was completing his high school level, he had conquered his stage fright. The church became his main platform for sharpening his stage skills as he would read most of the announcements in church and from there, his MCing career was born.
When he joined the University in the year 2010, he began attending poetry events as a spoken word artist. Also in this venture church was still holding his hand as the poetry event was a church-based event called Eve of Poetry.
His comedy career was born from his spoken word pieces which he wrote and delivered in a humorous way that caught the attention of many. With time he shifted from spoken word to stand comedy. In 2018, he joined a creative show by the name of, Because You Said So (BYSS) where they were searching for a comedian but he ended up becoming an MC at the same event.
As he progressed, he started screenwriting for TV comedies and through hard work, he is now one of the top stand-up comedians in the country and a corporate MC who has performed in big events like "Ink Overflow", "Because You Said So", "UN Women" and others.
Roast House and TIM
Roast House is a popular show on Showmax where celeb roast each other and Ty Ngachira has emerged as the master "roaster" in that show with some of the snippets of the show going viral. On the other hand, Ty is the man behind Too Much Information on Youtube a show that deals with current affairs in a funny way.
Ty Ngachira Girlfriend
The smart guy is off the market, though he has disclosed much about his girlfriend, rumours have it that he is seeing someone.
Ty Ngachira Net Worth
Well, his net worth is not that yet in the public domain but judging from his lifestyle and the kind of job he does, his net worth can range from 500k to 1 million Ksh.