Twalib Abdallah Mbarak Bio, Wife, Career, Age, Education and Net Worth
Twalib Abdallah Mbarak born in Kilifi county, is a retired Kenyan military general currently serving as the Managing Director and CEO of Ethics and Anti-Corruption Commission. He took the helm on January 14th 2019, succeeding Halakhe Wako, whose six years term expired.
Mbarak is the second CEO of EACC since it was formed. Initially the roles of EACC were handled by Kenya Anti-Corruption Commission (KACC). His appointment was highly influenced by discipline and order observed by the military.
During his swearing ceremony on 14th January 2019, high profiled guest included EACC Chairperson Archbishop Eliud Wabukhala, Director of Public Prosecutions Noordin Haji and Director of Criminal Investigations George Kinoti.
Being an ex- military he was trained as a military intelligence officer. He received training from different countries around the world such as Kenya, United States, United Kingdom,South Africa and other countries.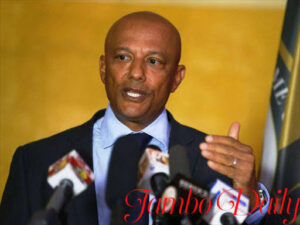 Twalib Abdallah Mbarak Age and Birth Place
Despite being a senior person in the government he has no managed to keep his date of birth private. In case of any updates we will update it as soon as possible.
Twalib Abdallah Mbarak Family and Wife
A way from his career, Mbarak has maintained a low profile lifestyle and much is not known about his family background . Twalib is a married man though much is not known about his wife and kids. The details will be updated as soon as they are available.
Twalib Abdallah Mbarak Education Background
Mbarak graduated from the university of Nairobi in 2009. In addition, Twalib is also a well trained officer from the International Security Management Institute of the United Kingdom. Moreover, Twalib also holds a Master's of Arts degree in Armed Conflict and Peace Studies.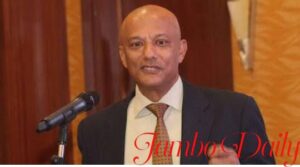 Twalib Abdallah Mbarak Net Worth
Being a retired general and a CEO of a huge institution in Kenya Mbarak must be earning a lucrative monthly salary. However, he had not yet declared his net worth of publicly.
Career
His career kicked off in 1984, when he was recruited to join the Kenya Defence Forces. Mbarak served in the military for 15 good years from 1984 to 1999.
While he was working with the military Mbarak trained as a military intelligence officer. Mbarak is a well trained and decorated soldier who have received training from different part of the world.
At the time he was leaving the military he had risen to a rank of a general. Mbarak later joined the National Intelligence Service (NIS) serving until 2006.
After he graduated in 2009, he was hired by KACC in 2010, though much is not about the position he was holding. He left the institution in 2012 and joined KenGen and served as a Security and Integrity Manager.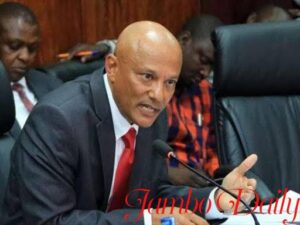 Working as a CEO
After he left KACC in 2010 as a regular worker, nine years later he came back as the boss of the institution. However, at the time he was taking the helm the KACC had rebranded to EACC.
EACC was founded in 2012 and it's first CEO Halakhe Wako was appointed in 2013. Halakhe Wako Six years term expired in 2019, leaving the docket to Mbarak.
Mbarak was sworn in on 14th January, 2019 by the then chief justice David Maraga. Mbarak will be serving in that capacity until 2024.