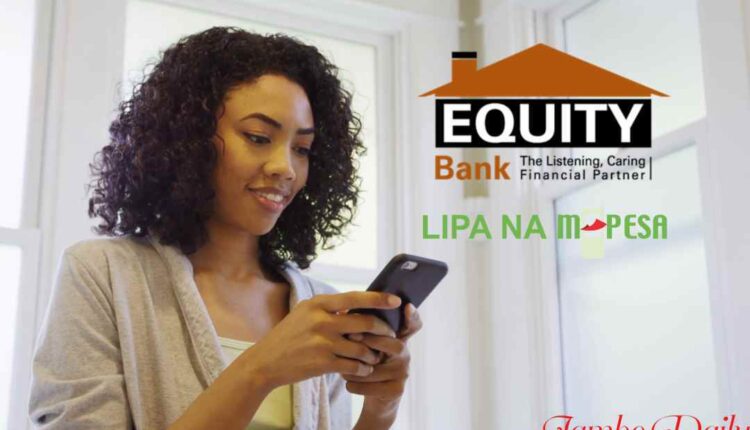 How to transfer money from M-Pesa to Equity Bank
Equity bank has grown to be one of the most prominent financial institutions in East Africa. In this article, we take you, step by step on how to transfer money from M-Pesa to an Equity bank account.
Equity bank and Safaricom have partnered with an aim of helping people have an easy time when it comes to banking. With the Lipa na M-pesa option, making a transaction from your mobile phone to an Equity account is as easy as "123".
Equity pay bill number is mostly used by thousands of entrepreneurs around the country. Most Kenyans have come across this pay bill number "247247" while paying bills. Well, the truth of the matter is that you can use the same pay bill number and deposit money to your Equity bank account easily.
Below are the simple steps of how you can deposit money from M-Pesa to Equity bank.
How to transfer money from M-Pesa to Equity Bank Using Pay bill number.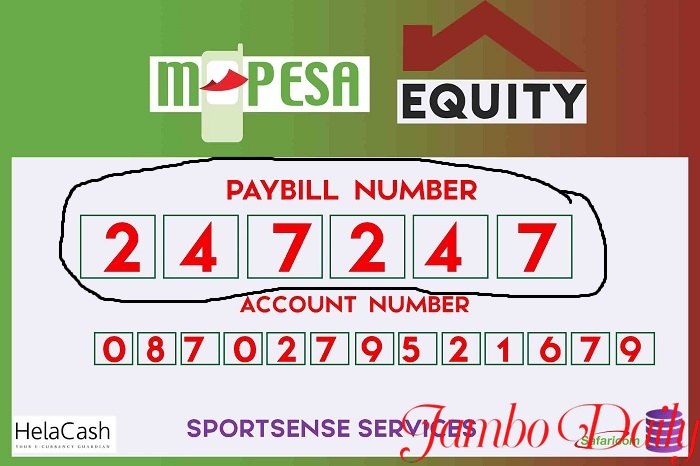 On your mobile phone open the STK app
Select M-Pesa
Select the "The Lipa na M-Pesa" option
Then select the "Pay Bill" option
Under the "Business no" option
Enter the Equity Pay Bil number which is "247247"
Under the "Account, No." field enter the Equity account number you wish to credit
Enter the amount you wish to deposit
Enter your 4-digit M-pesa pin
Confirm the transaction details and then press the send button
Equity and Safaricom will send a confirmation message within seconds once the transactions are complete.
How to withdraw money from Equity Bank to an M-Pesa account.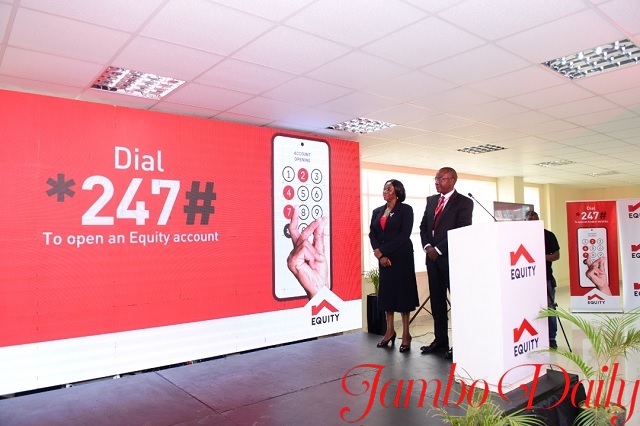 When it comes to withdrawing funds from your Equity bank account to an M-Pesa account you can use different modes of electronic money transfer like the Equitel line, online banking, and the USSD option.
Using USSD code
To use this code you have to register for this service by visiting the nearest bank branch.
On your phone dial pad, dial *247#
Enter your bank pin
Select the withdrawal option
Key in the amount you wish to transfer
Enter your Equity Pin
Then confirm the transaction.
Using Equitel Line
An Equitel line is a special sim card provided by Equity bank when you open an account with them. Using the line you can easily perform transactions like withdrawing cash from the bank to m-pesa.
Select the Equitel on your toolkit
Select My Money
Go to Send Money option
Select other options
Enter the M-pesa number you wish to credit
Enter the amount you wish to send
Confirm the details
Enter your Pin
Check details and press the send button
wait for a confirmation message from Equity and Safaricom