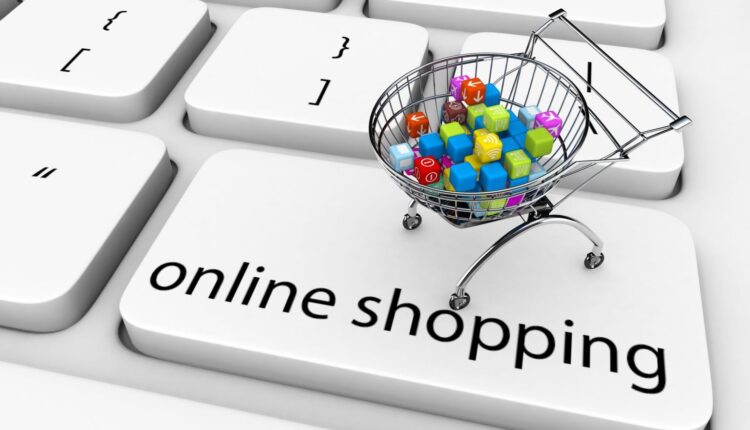 Top online shopping websites in Kenya
It is fascinating how technology and the internet have changed our lives. How cool and exciting is it to buy anything you want from clothing, foodstuff, electronics,  beverages, cars, medicine and even real estate from the comfort of your home or anywhere in the world? This article provides a list of some of Kenya's top online shopping websites.
Online shopping provides a certain level of ease and enjoyment, mainly when customers can save time and money. In Kenya, online shopping is the new craze on the market.
Vendors are capitalizing on this chance to reach a larger market as more Kenyans use digital technologies. This option has made it possible for anyone to purchase at any convenient time. Even when closed and the customer isn't outside, stores may generate sales. Have a look at this list of online stores that are available to customers in Kenya.
Top online shopping websites in Kenya
Jumia
Jumia is the largest online shop in the country; it's like the Amazon of Kenya. It was founded in 2012 in Lagos, Nigeria, and has since spread to numerous African countries, including Kenya. Jumia offers a range of products, including electronics and consumables.
You will get popular products such as cell phones, computers, tablets, and clothing. It is popular among Kenyans due to its affordable costs. Jumia allows all forms of payment, including cash, mobile money, credit cards, and visas. They charge based on the location and weight of the commodities they deliver to households or for collection in different countries.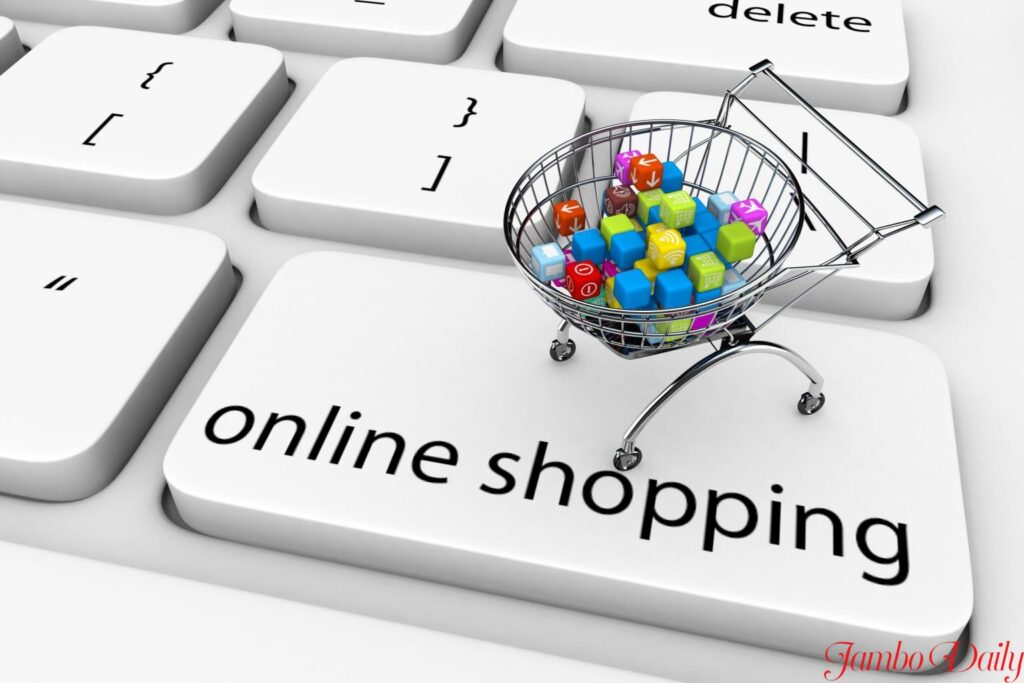 Website link: https://www.jumia.co.ke/
2. Kilimall
Kilimall is more similar to Jumia. With a rating of 4.62 out of 5. Kilimall is a formidable rival to Jumia and offers a vast selection of items. The sole difference between Kilimall and Jumia, other somewhat cheaper prices, is that Kilimall requires payment before shipment.
In addition to supplying products from merchants, Kilimall is the primary distributor of Cubot mobile phones.
Website link: https://www.kilimall.co.ke/
3. Jiji
On the Jiji marketplace, merchants may display their items for free, but they can upgrade to premium advertising if they want their adverts to be prioritized. Jiji sells various things, including food, electronics, and automobiles.
Website link: https://jiji.co.ke/
4. Pigiame
Pigiame serves as a marketplace for both new and used goods. Pigiame is an online retailer that mainly focuses on gadgets and automobiles. Vendors can access their target customers via the site. If you purchase anything from Pigiame, you need to be cautious to prevent being a victim of scammers.
Website link: https://www.pigiame.co.ke/
5. Masoko
It is an online marketplace owned by Safaricom. They provide customers with a range of fashion and tech products. Masoko's products prices are relatively higher than other online shopping websites because they offer quality and genuine products.
Website link: https://www.masoko.com/
6. Copia
In the Kenyan online market, Copia has already taken the reins. For consumers in remote areas of Kenya, Copia stands out since it allows them to purchase large quantities of goods and deliver them within a specific time frame. Copia offers a wide range of goods, including building supplies, agriculture equipment, personal care items, and more.
Website link: https://copia.co.ke/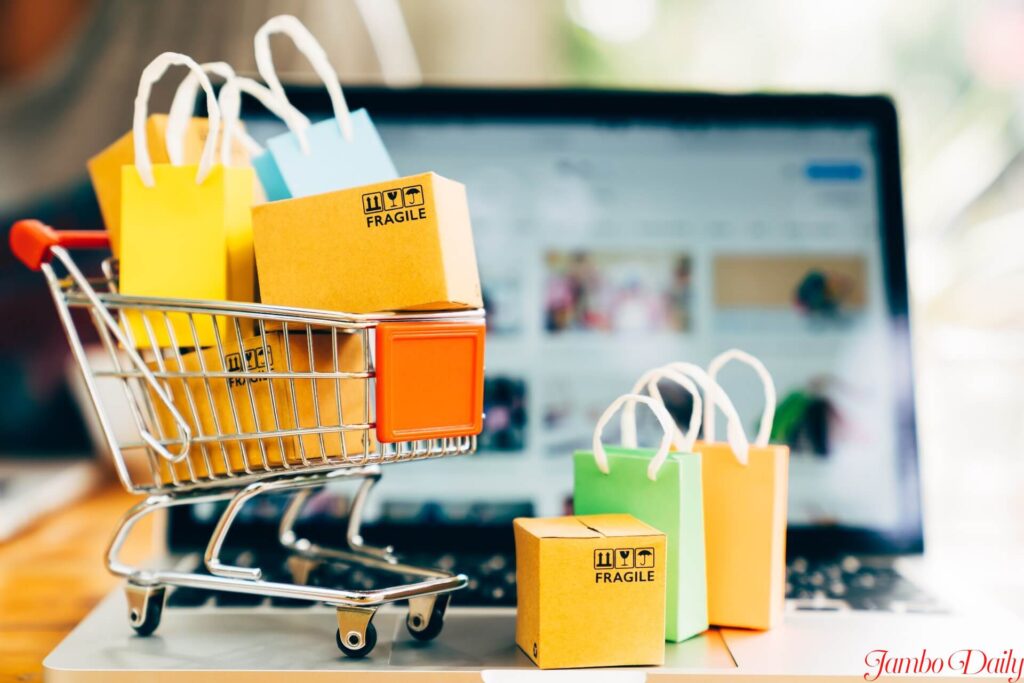 7. Skygarden
Vendors that do not have eCommerce websites come together at Sky. Garden. For both men and women, it's a one-stop-shop for the latest fashions in apparel, footwear, accessories, and cosmetics. After placing a purchase, customers in Nairobi and the surrounding area may be confident that their items will be delivered the same day. When it comes to shipping, this is the quickest shopping site in Kenya. Thanks to their " Same day delivery " option, your items will be delivered within 12 hours after placing them, thanks to their "Same day delivery" option.
Website link: https://sky.garden/
8. Shopit
Shopit is a one-stop computer shop with few office equipments and home appliances. Shopit is the largest online electronics and computer retailer in Kenya. It offers mobile phones, laptops, desktop PCs, netbooks, tablets, and LCD TVs manufactured by top-tier brands.
Website link: https://shopit.co.ke/
9. Carrefour
Carrefour has made it easy for its consumers to purchase from the convenience of their homes. The platform facilitates purchasing for customers who lack time to wait in line at actual stores. In addition, customers may purchase products online and pick them up at their favorite Carrefour location.
Website link: https://www.carrefourkenya.com/
10. Avechi
There is no better site to shop for gadgets and appliances for your house than Avech.com. When it comes to mobile phones, this ecommerce store stands out.
Website link: https://avechi.com/
11. Cheki
Cheki seems to be Kenya's best vehicle dealer. In addition to new and second-hand automobiles, the site allows you to compare prices and reviews and locate replacement components for your vehicle. On the portal, you'll also be able to locate automobile replacement parts and connect with loan providers. The site is simple to use, making it quick and easy to find what you're searching for.
Website link: https://autochek.africa/en/ke
12. Naivas online supermarket
Naivas gained popularity because of their lower prices. It has branches in almost all the towns in Kenya. From baby items to electronics to fresh food and shopping to health and beauty products and more, the Naivas website has something for everyone.
Website link: https://naivas.co.ke/