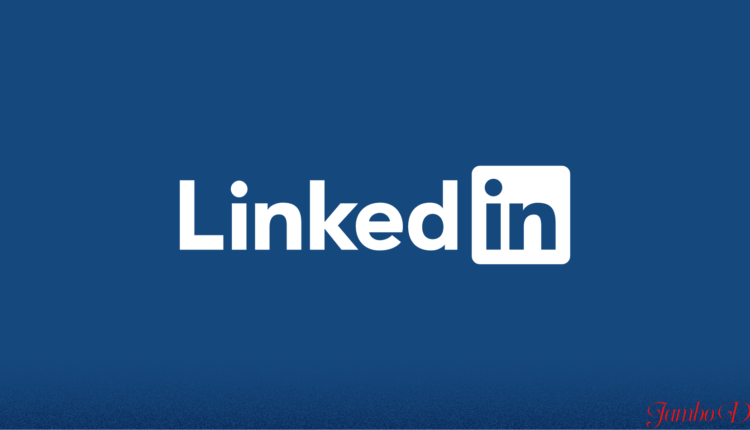 21 Tips to a good LinkedIn profile
LinkedIn is the best place for job-seekers; it's a social platform for professionals. Building your professional identity on LinkedIn is a great opportunity to showcase your skills and achievements, network with clients and colleagues, and find new job opportunities.
Your LinkedIn profile page is the backbone of your branding. By having a good LinkedIn profile, hiring managers and recruiters come to you with job offers because the platform has a ton of recruiters looking for candidates like you.
Below are 21 tips that can help you turn your LinkedIn profile into a job-search engine. Click here to start creating your LinkedIn profile.
How to create the perfect LinkedIn profile
Have a great profile picture
Select the right picture for your LinkedIn profile. Your profile picture is your business card; introducing you to people influences their first impressions. Please choose a picture the recent looks like you, friendly but professional, and make sure it's a headshot.
Set a background photo
When setting a background photo, you want to add a picture that showcases what you do. The photo doesn't have to be necessary for you in the shot but ensure it grabs people's attention; it should be memorable, set the context, and show visitors what you do. For example, if you are a freelancer, you can add a picture of you working at home in your office.
Create a compelling headline
Your headline is the first thing recruiters see when they visit your profile; therefore, the headline should be creative, passionate, and convincing. It should clearly and concisely communicate who you are and what you stand for.
Since many recruiters search by title, a catchy headline increases the likelihood that you will be discovered by recruiters looking for candidates for the proper, relevant position.
Create a summary story that stands out
Ensure you have a LinkedIn story because it is the second thing recruiters read after the headline. You should not use your summary to list your skills and job titles but also use it to connect with potential employers and colleagues. You can provide information about your experience, most relevant skills, your current job title, any significant achievement, what type of role you are seeking, and your passion.
Remove the buzzwords
Buzzwords are adjectives used as self-promotional on LinkedIn; they include strategist, expert, experienced, specialized, creative, certified, focused, leadership, and passionate. I'm not saying you should not use the stated words, but using them alone will not convince people you are qualified. Instead, you should demonstrate them by being clear and specific in your LinkedIn profile features to show who you are.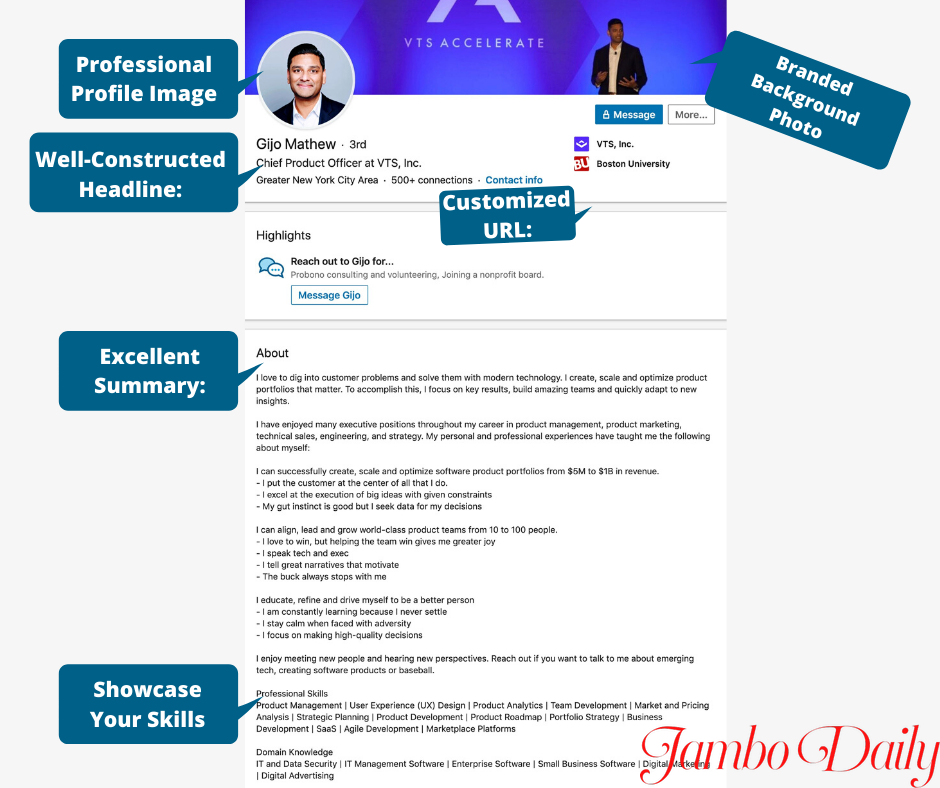 Write in the first person.
Use the first person when writing about yourself on LinkedIn. The first-person is used because it sounds sincere and personal. LinkedIn is a professional platform; you don't want to sound fake by using the third person.
Share your work
If you have any projects you have done before, a book, or articles you have written, share them in your LinkedIn profile. Such work is significant if you do not have any or a lot of work experience.
Grow your network
LinkedIn is a networking platform at its core. Connecting your LinkedIn profile to your email address book is a quick and easy method to expand your professional network on LinkedIn. You can connect with a hiring manager, recruiters, and HR specialist in companies you aspire to work for; therefore, you will be notified when there are open positions.
Add your interests
Adding interest will not help get a job, but it will help show some personality in your profile.
List your relevant skills
Your skill list is one of the most crucial aspects of your LinkedIn profile. The site makes it simple to search for and pick talents that correspond to your experience and knowledge. LinkedIn allows you to list up to 50 skills, and guess what? Add as many as you wish.   While showcasing your skills is essential, ensure that they are relevant.
Highlight the services that you provide
Your LinkedIn profile is a wonderful way to showcase your skills (such as freelancer, marketing consultant, software engineer, etc.) and let people know that you're more than just your work; you're a talented, fascinating, and informed person who adds tremendous value to any position. Your visibility in search results might increase by filling out your profile's Services section.
Use Keywords
All sections of your profile, including the headline, summary, work experience, and skills, must be filled with the appropriate keywords. The LinkedIn algorithm will understand that your profile is relevant to the primary keywords.
Create a custom profile URL
When creating your LinkedIn profile, you are given a URL with your first and last name and other random numbers. You can remove the random number and change your URI to your name, which is easier to remember and find.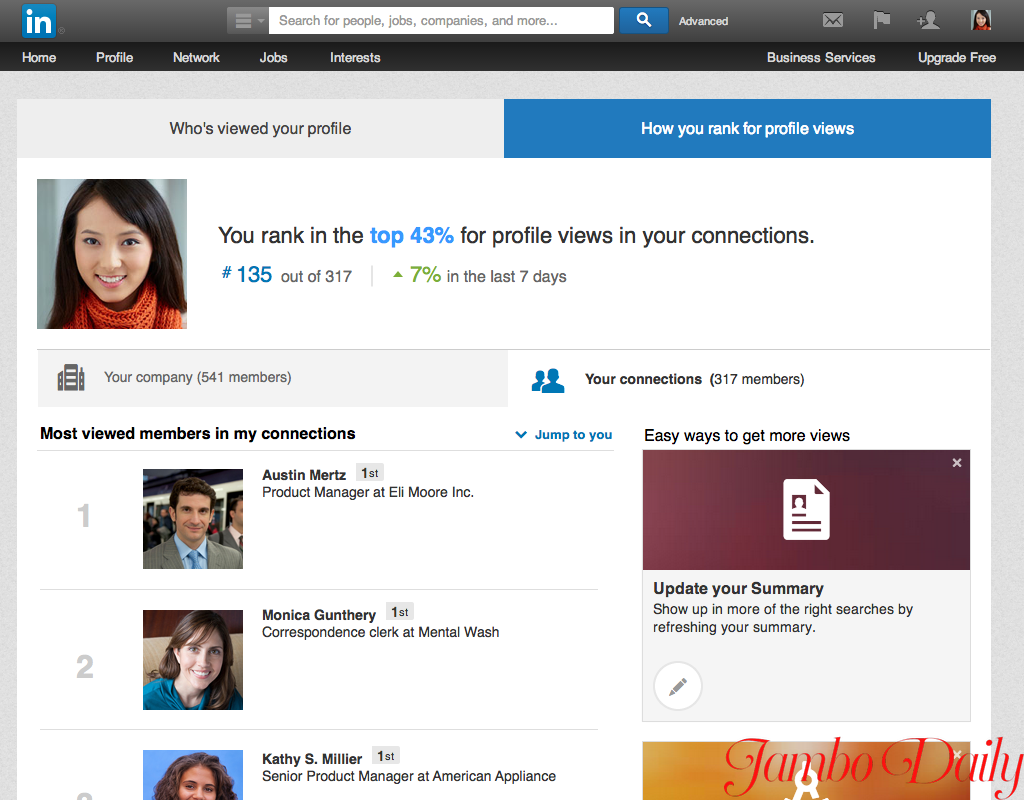 Proactively Spread and Manage Your Endorsements
The endorsements of other members validate your abilities and enhance your reputation. Identifying contacts that merit a recommendation from you is typically the impetus for others to return the favor. Remember that relevance is important. Contact individuals whose endorsement you would much appreciate. If you have worked with people who are passionate endorsers, you can choose endorsers to display or delete.
Request recommendations
Consider all the members in your professional circle with whom you have had good relationships. Communicate with them and request a recommendation for your LinkedIn profile. References are a great way to demonstrate to potential employers how well-liked you are among your peers and colleagues.
Do a skills assessment
A skills assessment is an online exam that displays a Verified Skills badge on your profile. Candidates with confirmed skills are 30% more likely to get recruited, and providing evidence of your expertise boosts your brand. Before displaying your results, you may repeat your skills tests as many as you wish.
Be Relevant
Your LinkedIn profile has to be completely relevant to the jobs you are interested in and your overall professional goals. Don't provide too much information that may be irrelevant while filling LinkedIn profile sections.
Publish long-form content that your network can engage with
Pushing your articles and commenting on content demonstrate your knowledge and thought leadership. The next step that should be taken is to start publishing longer-form articles. Keeping track of your responses to the comments and shares you make is an excellent place to start. Create time to go through the comments and respond.
Follow popular influences in your industry
Follow prominent LinkedIn influencers; by doing this, you will have a range of valuable content in your feed that you can share with others. It helps contextualize your LinkedIn profile and show your enthusiasm for your career.
Be Active
It is significant to be active on LinkedIn when you are hunting for a job. This allows you to distinguish yourself from other possible applicants and increases the likelihood that recruiters will recognize you. Being active doesn't mean all day; you can dedicate 20-30 minutes daily.
Update your LinkedIn profile
Ensure you regularly update your LinkedIn profile and regularly interact with the platform, posting new content, engaging, and networking; it's important to frequently update your profile with new information about new skills acquired, current job status, and completed projects. This shows you are consistent and continuously growing and learning.