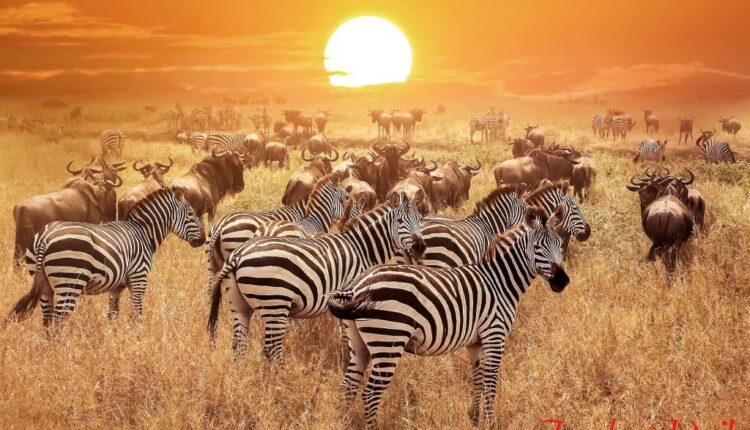 12 National Parks In Kenya With Breathtaking Experience.
Besides other tourist attractions sites in Kenya like sandy beaches, historical sites, and land features like Menengai crater, wildlife reserves like National Parks and game parks are among the top tourist destinations in Kenya.
Kenya has a rich nature that attracts hundreds of tourists from foreign countries to come and experience the beauty, culture, and heritage of her extensive land.
Read: Top ten best museums in Nairobi Kenya.
National Parks are placed with serene natural environments and beautiful sceneries that accommodate wild animals to be nurtured, fed, preserved, and get protected from potential and threatening harm.
Top Ten National Parks In Kenya
Below is a list of national parks in Kenya that you would not mind visiting in Kenya either as a foreign or domestic tourist.
1. MAASAI MARA NATIONAL PARK.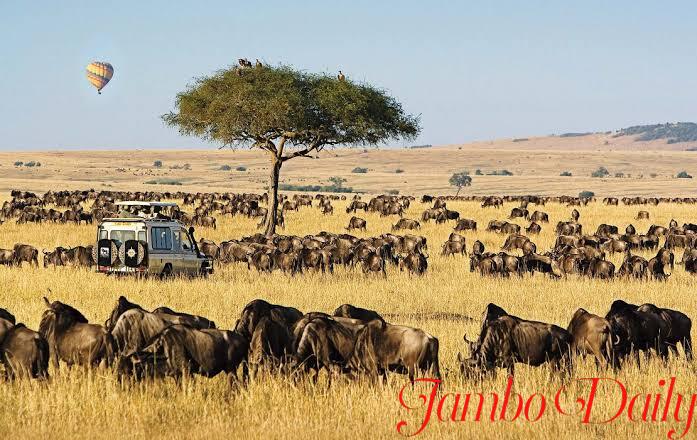 This is the most famous National Park in Kenya. It has the highest concentration of the big 5 (Lion, Leopard, Rhino, Elephant, and the Buffalo). It is also known for the phenomenal annual migration of the wild beast from Serengeti. It is situated in the southwest of Kenya, covering an area of 1,510 square km (583 square miles),
2. CHYULU HILLS NATIONAL PARK.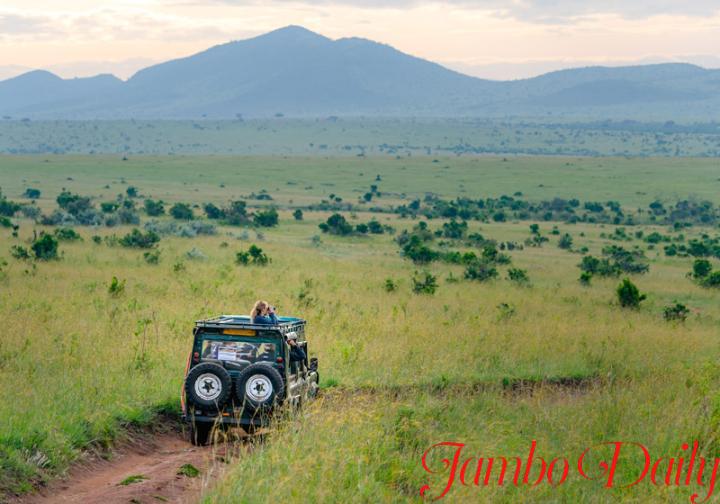 These are prehistoric volcanic mountains in southern Kenya. It has a large population of mammals including all the big 5. It is also well known for a large number of poisonous snakes. Apart from the wildlife found there, there are many other activities like horse riding, camping, mountain climbing and bird watching to be enjoyed. The National Park is located in Makueni, 174 km from Nairobi City.
3. NAIROBI NATIONAL PARK.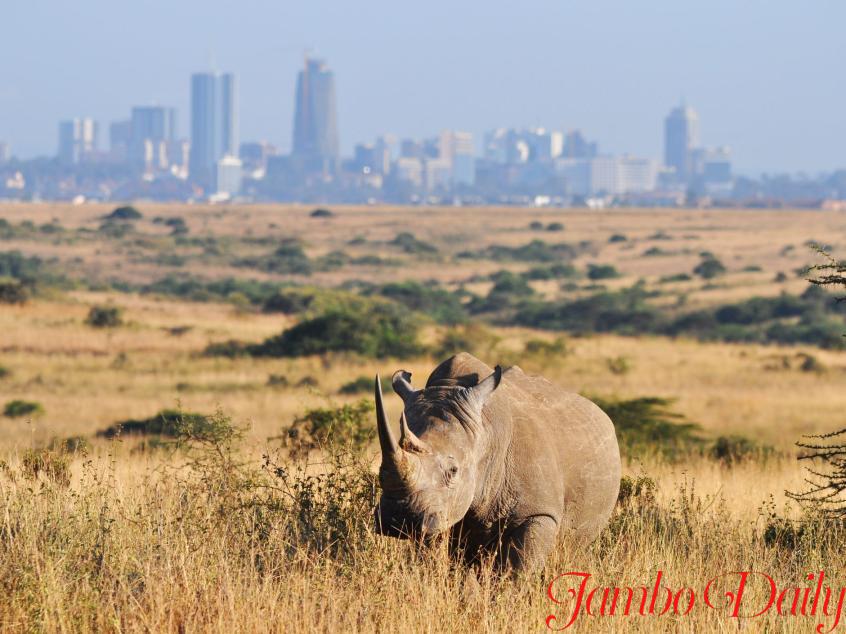 It is the oldest National Park in the country and closest to the country's capital. The Park is so close to Nairobi that you can see it from the city's skyscrapers. It has a large variety of animals such as Lions, African Leopard, elephants,s and Cheetahs. Scattered bush just sides the city host variety of animals, It hosts many of endangered species of animals that are being protected and cared for. Some of the activities to be enjoyed include the camping sites and trails for hiking.
Read: List of 5 Star Hotels in Kenya, Contacts, and Location
4. ABERDARE NATIONAL PARK.
It's located in Aberdare Mountain Range in central Kenya, east of the East African Rift Valley. It covers the highland areas and the Aberdare Salient to the east.
It has a large variety of wild animals including the big 5, wild dogs, side-stripped jackals, many species of monkeys, and rare species like the African golden cat. They charge 250ksh for an East African adult and 200ksh for an East African child to access the park. For foreign on nonresidential adults, it's 30USD and 20 USD for students and children.
5. LAKE NAKURU NATIONAL PARK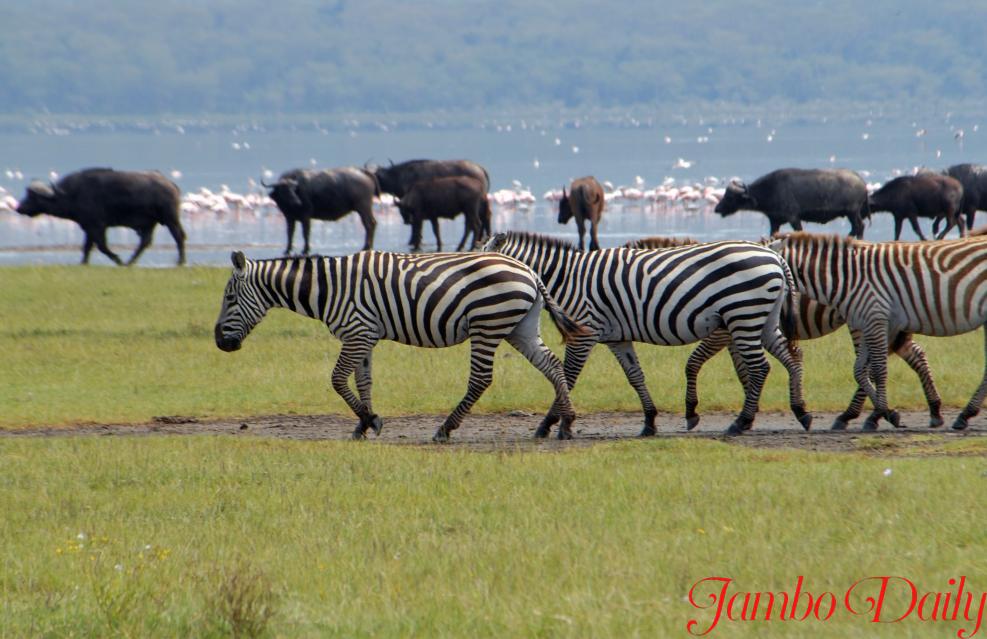 The lake is Kenya's oasis for birdlife especially the flamingoes. The Park boasts a conservation facility with almost 100 rhinoceros species containing both East African and Southern white rhinoceros. It is also a prime protection area for pythons and Rothschild's giraffes, the most endangered type of giraffes. The Park is located in Nakuru 34 km via Flamingo Road. The Charge for adults is Ksh 250 and for students and children, it's Ksh 200 per head. For non-citizens, they charge 50USD for adults and 25USD for children.
6. TSAVO EAST NATIONAL PARK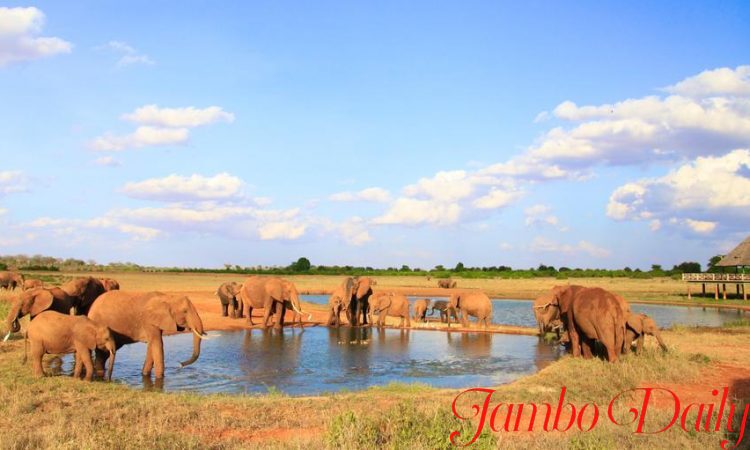 It is one of the largest National parks in Kenya. It has famous landscapes such as the Yatta Plateau. The Park has an extensive list of animals but the key highlight is the Tsavo lion population which consists of 675 lions. The Park is located in Taita Taveta.
Read: List of Ethiopian Restaurants in Nairobi 2021.
7. AMBOSELI NATIONAL PARK.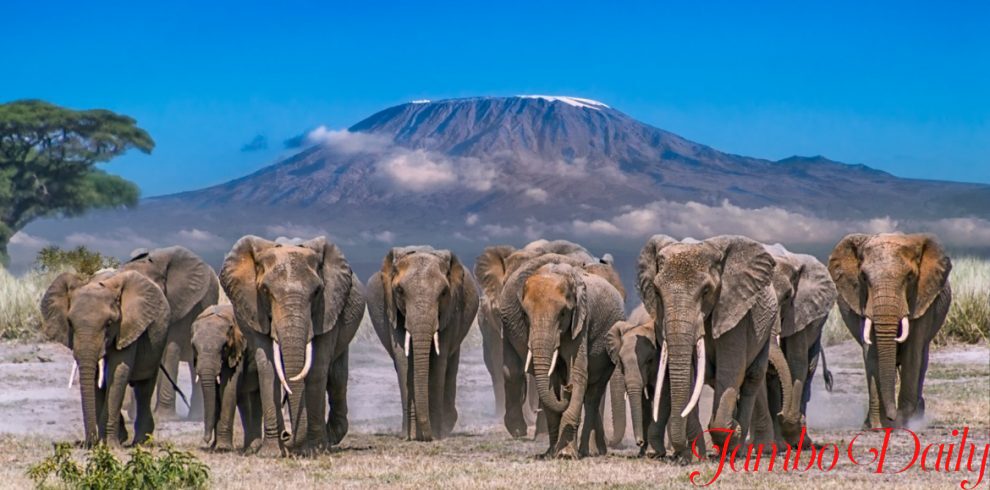 It is the second most famous National Park in Kenya after Masai Mara. The key feature of the park is the massive elephant population. Besides that, the park attracts tourists due to the nature and culture of the local Maasai people whose villages you can visit via guided tours. It is located in Kajiado County. Apart from wild attractions, the local Maasai people sell attractive beads and shanga's which by buying them, the tourists promote local people's welfare.
8. MERU NATIONAL PARK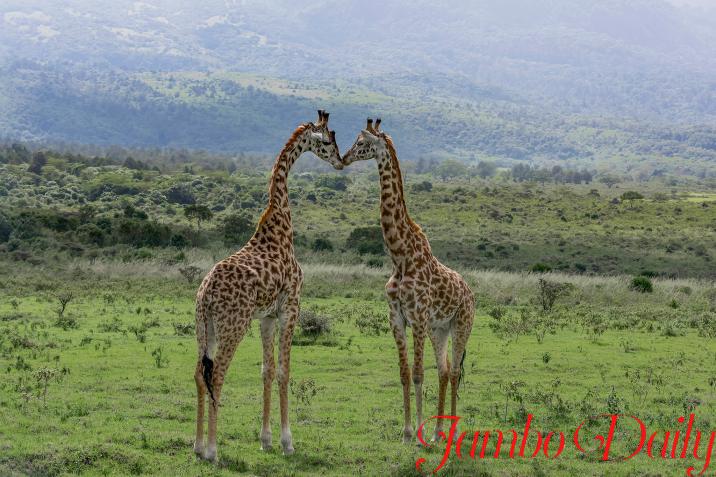 National Park gained fame as the park where two conservationists George Adamson and Joy Adamson raised a lioness called Elsa. The lioness became an orphan as a tiny cub and was adopted and half domesticated. The Park has one of the highest rainfalls in the country which created a pleasant habitat for a variety of wild animals. The Park also has breathtaking views of Mt Kenya and River Tana. It is strategically located in Meru County along the Meru-Kitui border.
Read Top 10 world's largest forests.
9. HELL'S GATE NATIONAL PARK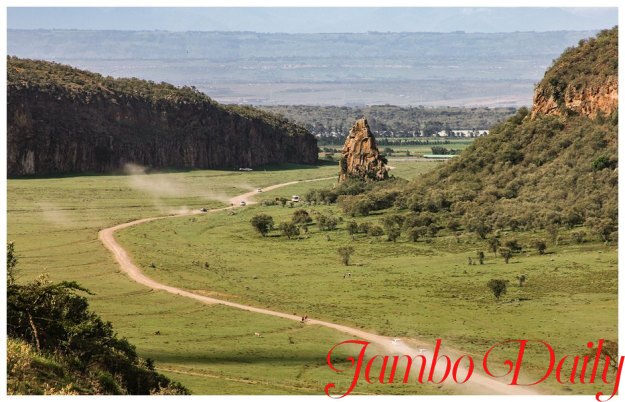 The name comes from dramatic cliffs with narrow breaks formed by prehistoric volcanic activity. It is known for the variety of herbivores and predators. It also offers hiking, mountain climbing, biking, and even motorcycling. It is located in Nakuru.
10. RUMA NATIONAL PARK.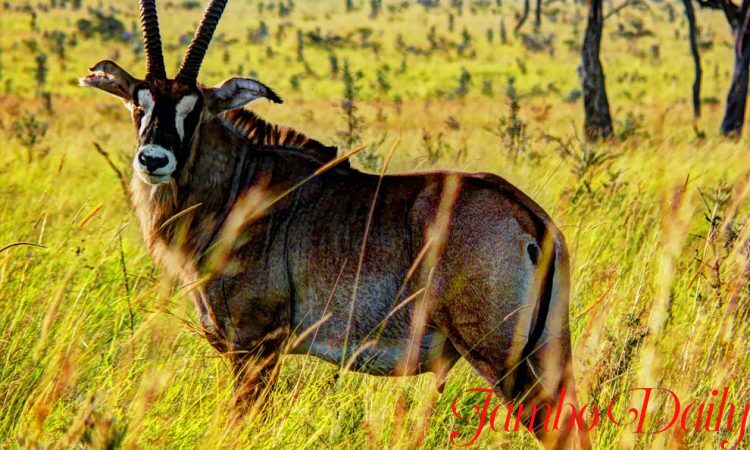 This Park is known to have rare roan antelopes. With only 40 roans left, the species is slowly becoming extinct. It also has the African leopards, Eastern Black Rhinos, Cape buffaloes, Rothschild's giraffes, hartebeests, hyenas, and over 400 bird species. The Park is located in Homa Bay County.
Other Notable National Parks in Kenya
TSAVO WEST NATIONAL PARK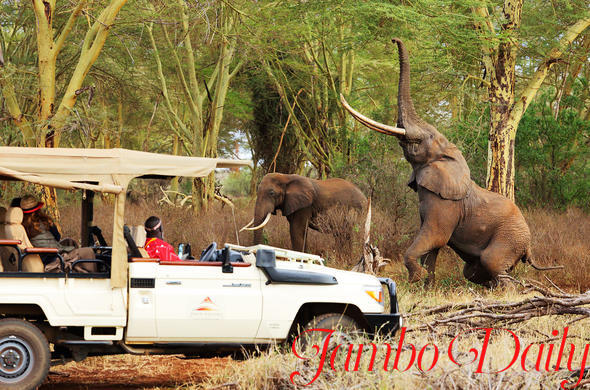 Tsavo West is a beautiful rugged wilderness with scrublands, thickets, and acacia woodlands with riverine vegetation all over the place. It is a known tourist attraction site for rhinos, buffalos, cheetahs, rhino, hippos bird watching activities. The park's most outstanding feature is the endangered species of birds like corncake and Basra Reed Warbler. It's located 240 km from Nairobi through the Mtindo Andei route.
MOUNT KENYA NATIONAL PARK.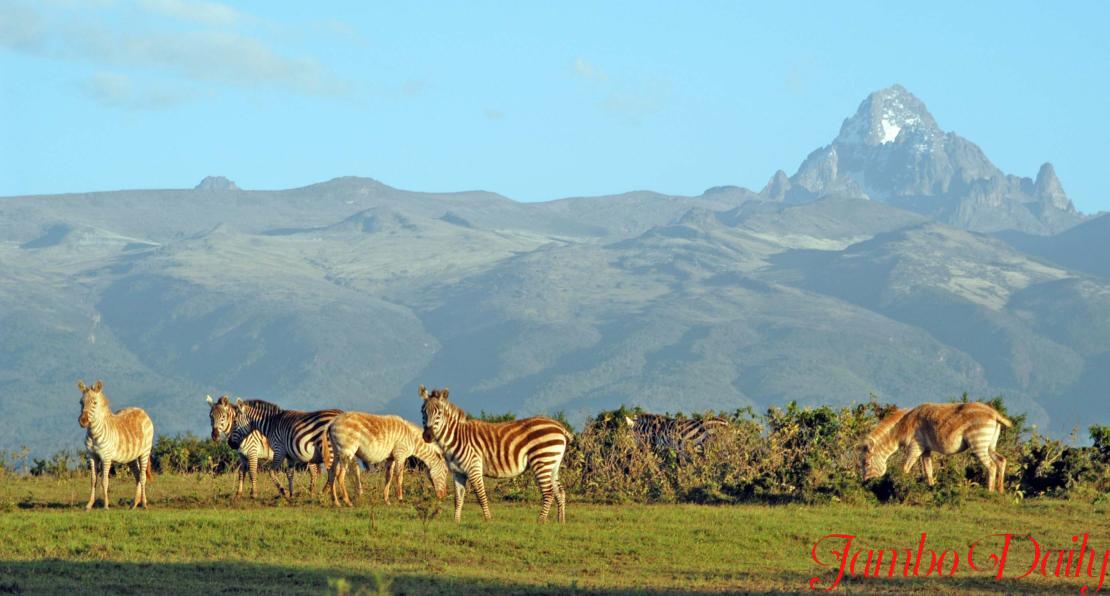 Being the second largest mountain in Africa, the scene is breathtaking with numerous adventures like mountain climbing to the top peaks and hiking through all the terrain. Other activities include camping and caving with glacier peaks providing the best adventurous view ever.
The top is 5,199 meters high from where one can view the breathtaking scenery of the mountain and the surrounding Mount Kenya Region which is agriculture rich.
Note: All National Parks, National Reserves, and Sanctuaries are managed by the Kenya Wildlife Services.