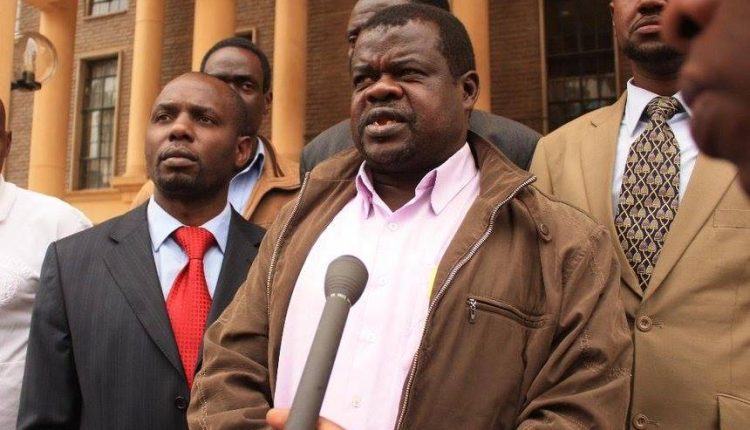 Ten Things You Didn't Know About Okiya Omtatah
How much do you know about Okiya Omtatah, a top-rated Kenyan populist?. Okiya Omtatah is a Kenya Politician and Activist currently serving as the senator of Busia County. He was elected into office on 9th august 2022 during the 2022 general elections, taking over from Amos Wako, former Attorney General of Kenya.
While many knew him way before he was elected as senator, what people don't know is he is not a lawyer as purported. He has stated in the past that he is not a litigant, but he files prosecute, and argues his own cases because he has the capacity.
As a senator now, he can only have more energy to prosecute cases thanks to his activism activities that have propelled him to the Senate.
Jambo Daily has combined a list of 10 little-known facts about the controversial Kenyan lawmaker. Take a look.
Ten Little-Known Facts About Okiya Omtatah
Okiya Omtatah was born on November 30, 1964, in Busia County. Omtata used to dress as a girl when he was younger, and his neighbors mistook him for one.
He is married and has four children.
He was 'called' to study for a Bachelor of Commerce degree at the University of Nairobi. He chose not to attend university and instead attended St. Augustine in Mabanga, Bungoma, where he earned a Diploma in Philosophy.
Read Ten Kenyan Politicians Who Were Student Leaders
While at St Augustine, he sustained an injury to his brain that caused him to become epileptic, preventing him from continuing in the priesthood. His health deteriorated to the point where he was admitted to Aga Khan Hospital and diagnosed with grand mal, a permanent condition.
He was arrested and charged in April 1999 for impregnating a minor, a sixteen-year-old girl, at their home in Malindi. After the prosecution failed to present sufficient evidence, he was acquitted.
His wife, Emmah Mbura, a former senator, admitted to exchanging bodily fluids with Likoni ODM Youth Leader Kalinga Mgandhi in their Malindi home.
He is a poet and playwright, and his works include Lwanda Magere, Voice of the People, Chains of Junkdom, and An Exchange for Honour.
He was arrested in March 2018 on suspicion of failing to appear in court for the hearing of a criminal case against him. Omtatah's arrest was ordered by Chief Magistrate Francis Andayi in a case in which he was charged alongside 32 other protesters.
Read Ten Kenyan Politicians Who Were Student Leaders
He was once affiliated with the shadowy Justice and Development Party of Kenya. This is a briefcase political party with the logo of a broken chain and the slogan 'Jipange Usipangwe'.
He ran for the Busia County Senate seat on a Ford Kenya ticket in 2017, but lost narrowly to incumbent Amos Wako. He ran again in 2022 and won.
His ambition is to one day enter the Guinness Book of Records as the only person who has ever filed and won the most court cases and petitions.