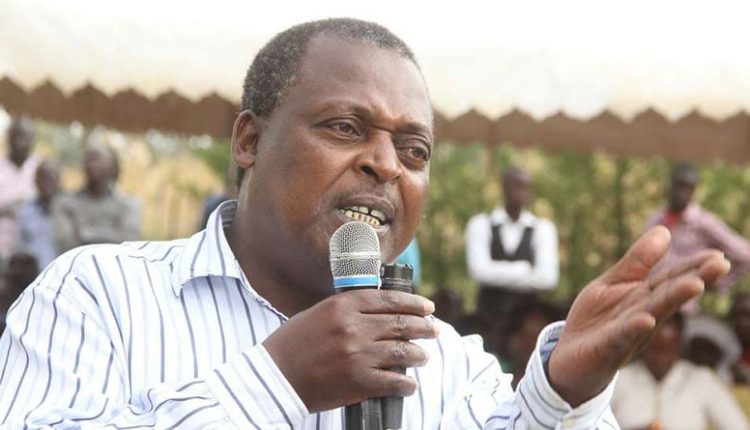 Cyrus Jirongo Biography, Age, Career, Personal Life & Net Worth
Cyrus Jirongo, whose full name is Cyrus Shakhalaga Khwa Jirongo is a Kenyan businessman and former Lugari Member of Parliament from Kenya. Jirongo has been involved in politics since 1992 when he was the leader of the YK '92 movement. To many, he is a man with a big tongue.
He has had his fair share of issues, including being held up in a jail cell in 2018. This occurred when he failed to pay his multi-million dollar obligations.
Cyrus Jirongo Age and Birthday
Jirongo was born in the Kenyan town of Lugari in 1961. He was raised by his mother, who died in 2014. Between 1978 and 1981, the politician attended Mang'u high school for his secondary education. He was appointed chairman of the AFC Leopards football club in 1991.
Jirongo led the Youth for Kanu '92 (YK 92) campaign, which supported the ruling party at the time, KANU, in Kenya's first multiparty elections in 1992. He won the Lugari constituency parliamentary seat in the 1997 general election.
In 2002, he was appointed Minister of Rural Development. During the 2002 general elections, he was defeated by Enoch Kibunguchy of the NARC party.
Jirongo then established a new political party, the Kenya African Democratic Development Union (KADDU), and reclaimed the Lugari parliamentary seat in the 2007 general election.
He ran for the Kakamega County Senate seat in the 2013 general elections but lost to Dr. Bonny Khalwale. This came after he chose to drop his bid for the presidential post in order to endorse Hon Raila Odinga.
Jirongo later ran for president of the United Democratic Party in the 2017 general election. He received approximately 11000 votes, accounting for 0.07% of all votes cast that year.
Read James Orengo Bio, Age, Career, Personal Life & Net Worth
Wife and Kids
The politician is a polygamous man with four wives; his first wife, Joan Chemutai Kimeto (Kalenjin), was divorced. Christine Nyokabi Kimani (Kikuyu) is his second wife, Anne Kanini (Kamba) is his third wife, and Anne Lanoi Pertet (Maasai) is his fourth and active wife.
Net Worth
Cyrus Jirongo's net worth is believed to be $500,000. His political career and social media pages provide the majority of his income. He also owns enterprises that generate revenue for him.