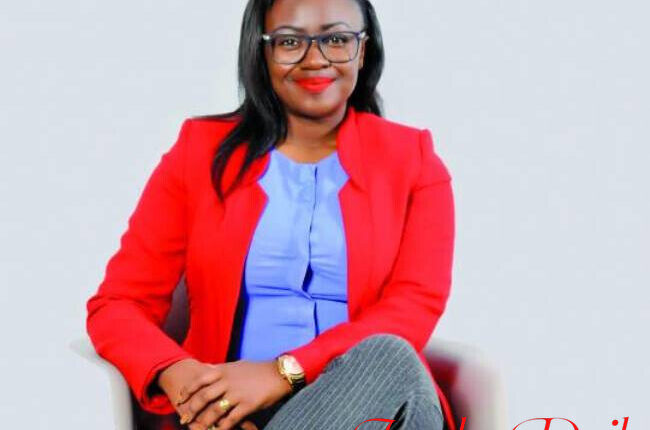 Senator Gloria Orwoba Biography, Illustrious Career and Journey To The Top
Senator Gloria Orwoba is a Kenyan politician who has been a nominated Senator in the Senate for women since 2022.
She is also a co-founder of the 'Uji Ya Glo Nutrition Programme,' which has delivered a cup of porridge and two slices of bread to students in 13 elementary schools in Kisii county's Bobasi constituency for many years.
Jambo Daily dives into this exceptional woman's life and career:
A humble beginning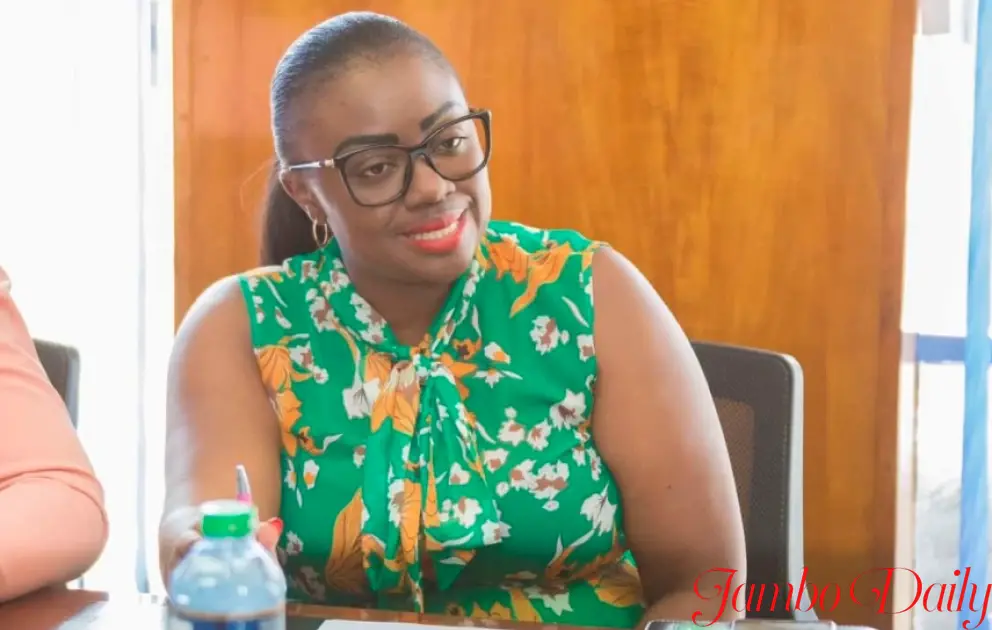 Senator Gloria Orwoba was born in Nairobi in 1986. She was raised in Nairobi by a single parent but spent most of her vacations in her paternal home in Kisii.
Her academic career began at State House Primary School, where she excelled at lawn tennis.
She eventually attended St George's School for Girls in Kilimani, where she participated in the drama club and took up swimming.
According to her, she wore makeup on her first day of first grade. "Hii make up watu wananisumbua nayo kwa mtandao," she explained to The Standard.
Gloria went on to Nairobi University after finishing her KCSE to pursue a diploma in architecture and, eventually, a degree in social work.
She told The Standard in an interview that she acquired her first car when she was 19 years old. Her family had never owned a car, therefore she had always wanted one.
Senator Gloria Orwoba Controversy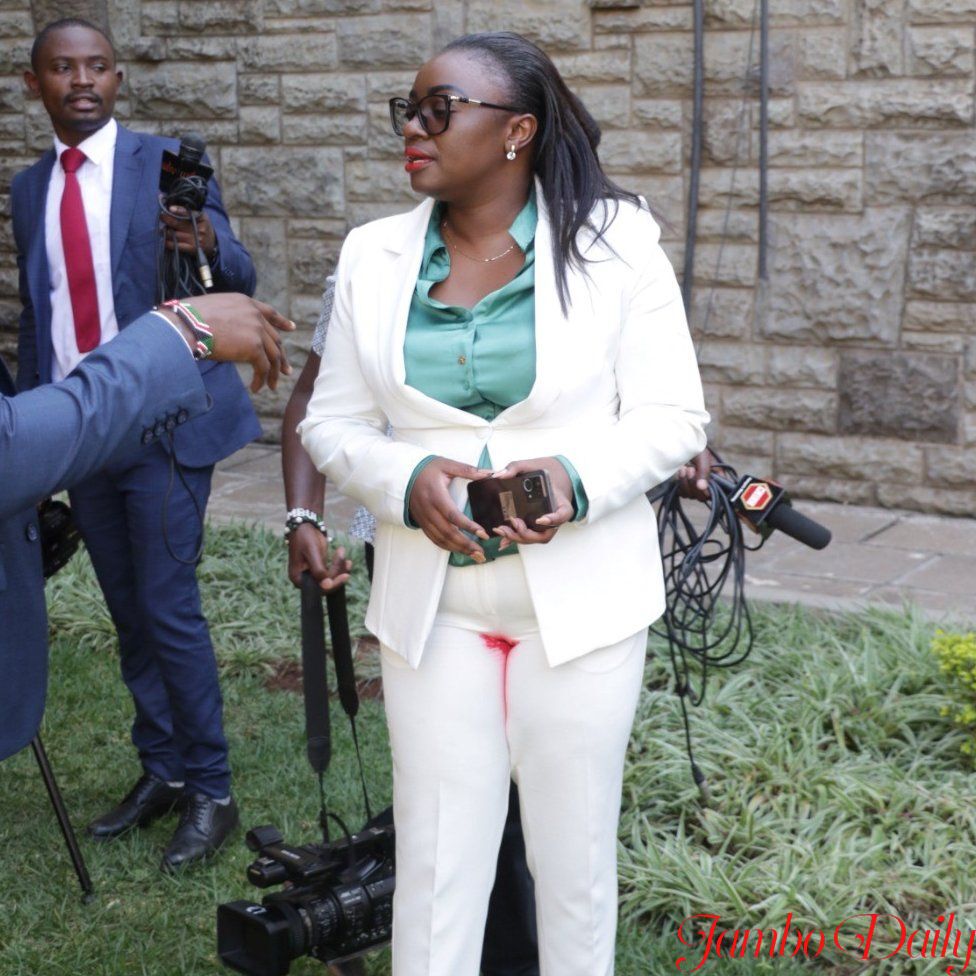 Earlier this year, the senator made news when she was removed from the Senate chambers for wearing white blood-stained trousers while arguing for free sanitary pads for schoolgirls and women in prison.
Her brave gesture drew a lot of criticism and praise on social media, with some denouncing and others praising her equally.
She discussed quitting Twitter in an interview with Hot 96, citing the criticism and cyberbullying.
She gradually received a six-month ban for baseless accusations of corruption and sexual harassment in the parliament buildings.
One of the utterances that got her in trouble was that she had never slept with or bribed any staff members and was thus being discriminated against when it came to traveling on excursions and receiving services from specific offices.
The parliamentary powers and privileges committee took her comments seriously and accused her of implying that some members were exchanging sexual services and bribes in order to acquire certain benefits.
She disobeyed the committee's summons and was thus barred from entering parliament until February 2024.
A diverse Career
Orwoba has a wide professional background.
She began her career as an architect at the United Nations in Nairobi. She travelled to the Netherlands in 2010 to work as a project manager before returning to Kenya to care for her little son.
Around this time, she married a Danish soldier and relocated to Sweden, where she founded an immigration consulting firm.
The family later relocated to Denmark, where she worked as a Facebook Data Network manager.
She was keeping a close eye on Kenyan politics the entire time.
Read, Senator Hezena Lemaletian Bio, Age, Career, Husband, Net Worth
Senator Gloria Orwoba Political Odessey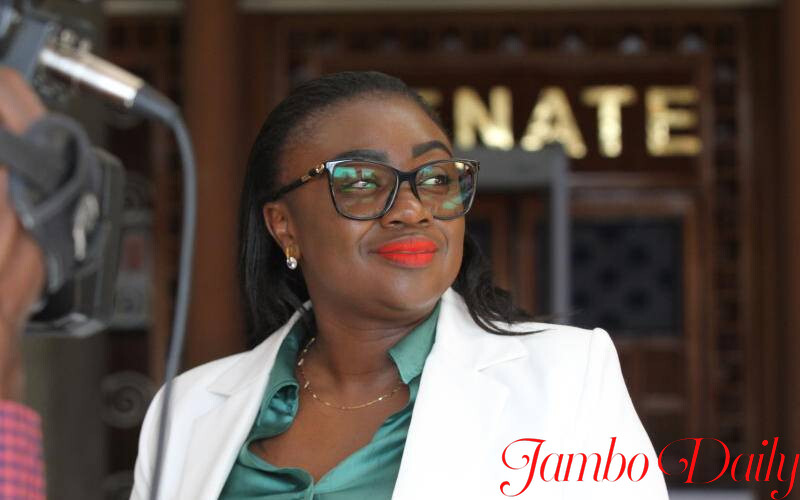 Orwoba returned to Kenya in 2019 determined to become the first female MP in Kisii County's Bobasi Constituency.
Many top party leaders, however, allegedly turned down her goals, requiring that she have at least 10 years of experience before seeking for the MP seat.
President William Ruto, she claims, was the only person who fostered her political dreams.
As a result, she attempted to run for the MP seat in 2022 under the UDA banner, but was defeated in the nomination process.
Before being nominated for senator, she served in the presidential campaign secretariat.
Outside politics
Orwoba has been married twice and has three children, according to Wikipedia.
The outspoken senator admires Millicent Odhiambo, whom she describes as'real' and unaffected by public opinion.
Her interests include sleep, television, travel, and music.