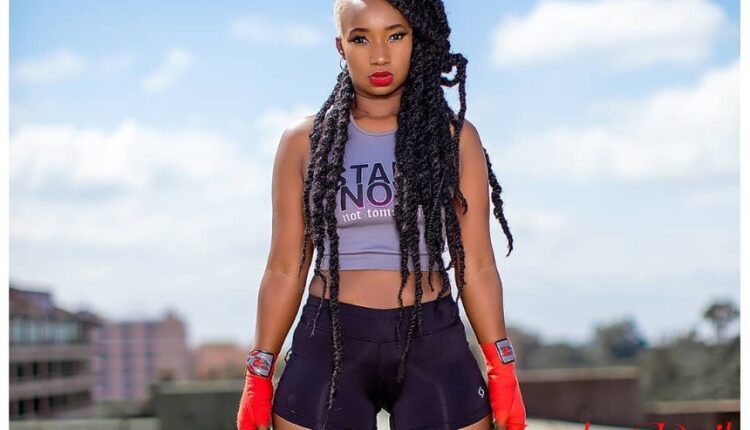 Talia Oyando Biography, Career, Husband, Age, Education, and Net Worth
Talia Oyando, famously known as 'Night Nurse' is a Kenyan presenter, host, and musician. The curvy presenter is well known for her love and taste in reggae music, a genre that is celebrated worldwide. Apart from her beauty and well-curved body shape that leave most men salivating, Oyando's taste in fashion and style is stunning.
Talia is the host of 'One Love'one of the biggest reggae show in Kenya. The show airs on Citizen TV every Saturday from4-5 pm alongside Koko Sobo Moto. The show is considered home to the best reggae hits and Dancehall.
As a musician, Talia is the brain behind a throwback hit "Sweet Banaba" featuring comedian Nyambane.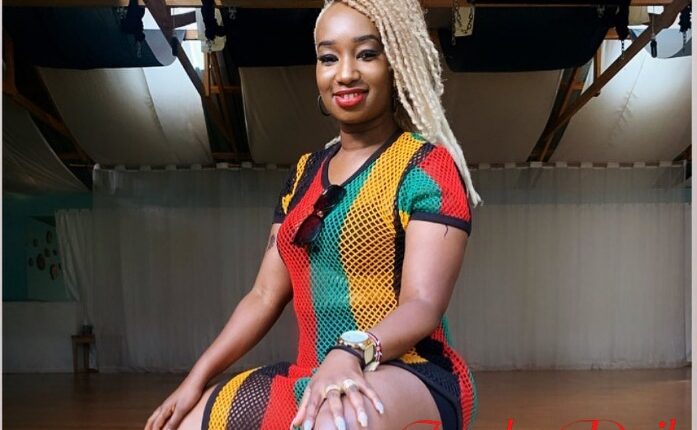 Talia Oyando Age and Place of Birth
The beautiful woman was born in Kenya on 26th February 1984.
Talia Oyando Family
She was born in a musical family as her father was a music producer. Her family played a huge role in her music career since she was young. It was something unique a family pushing their daughter to venture into an industry that was believed to be dirty without an actual income back in the days.
Education Background
Much is not known about where she received her education. However, during an interview with a local TV station, Oyando described the horror she went through during her school days.
According to her, she was a victim of bullying which led her to drop out of school at one point. She attended three schools before opening up to her parents about what was going on.
Talia Oyando Husband
The magnificent presenter is married to Ezekiel Onyango, a film director, and a television director. Onyango is also the CEO of a film crew in Africa.
The two officiated the union in 2010 and the union has been blessed with one child.
Salary and Net Worth
Working for several media houses, Oyando earns a reasonable amount exceeding Kes 200k a month. Her net worth is estimated to be over Kes 500k.
Career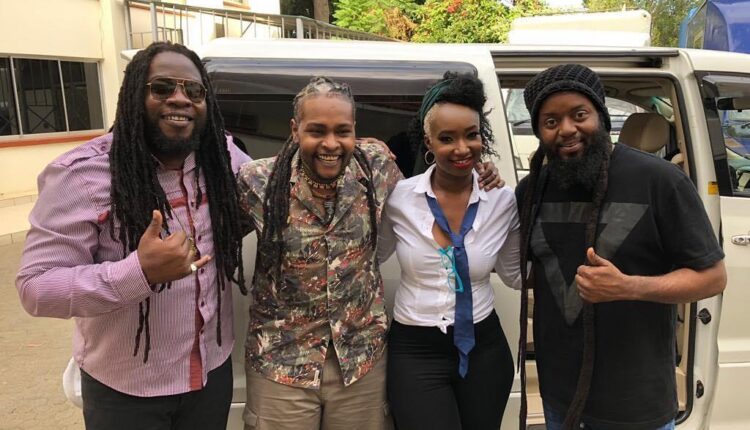 Music Career
The good-looking presenter rose into the limelight as a musician during her teenage stage. Back in those days, she released hits back-to-back teaming up with Alma and Yma.
The trio dropped a major hit dubbed 'Jambo Rafiki' in 2001 a song that placed them on a map after it won an Emmy award. After establishing herself firmly in the music industry she decided to soldier on as a solo artist.
As a lone ranger, she went on to release other awesome tracks that topped local charts back in the day. Some of the major hits she released include,  'Haunitishi' featuring E-sir, 'Mimi na wewe' featuring CMB Prezzo and Tanzania's A.Y, 'Sweety Banana' featuring Nyambane.
Media Career
Her media career began at Nation Media Group working as an intern, where she worked for three months. After her three-month internship was over, she never left the office as she extended her internship.
According to her the security guard never noticed her time at the station had lapsed and she could surprise them with snacks from time to time as she snicked in and continue with her work hoping she wouldn't get into trouble, hosting '10 till 10′ which didn't have a regular presenters.
She was later hired earning 6,000k a month which was a good amount at that time. After earning her first-hand experience she moved to Radio landing a job at Easy FM, an all-time RnB station.
She worked there for some time before moving to Homeboyz radio where she cemented her career as a presenter. She joined the station in 2013 working as a night host, hosting a show dubbed "The Juice in the Mix."
The curvaceous host worked with the radio station for over half a decade before calling it a quit. Currently, she works with the Royal Media service as the host of 'One Love' which airs on Citizen TV every Saturday from 4-5 p.m. In addition, she is also working with Radio Jambo hosting a 'Reggae Wave' from Monday to Friday from 7-9 pm.