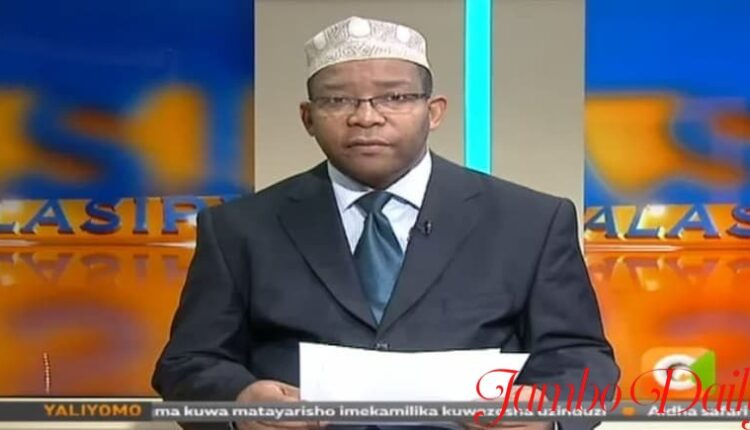 Swaleh Mdoe Bio, Career, Age, Wife, Kids, Education and Net Worth
Swaleh Mdoe is an experienced broadcast journalist with a wealth of experience exceeding 30 years in both print and electronic media. Currently, he is one of the most celebrated Swahili news anchors and Editor working for Citizen Tv. In addition, Swaleh is also an excellent writer, author, and a fluent Swahili poet.
He is the man behind the 7 Pm news every Monday, his mastering of the Swahili language especially when narrating anecdotes about his "Babu" in a special segment "Tafakari ya Babu". In this segment, he always leaves his fan in awe every time he is ending his tales.
As a result of the success of the segment he has gone further and he has published a book that goes by the same name. It has also earned him a nickname as many people refer to him as "Babu".
Swaleh is also an award-winning journalist having won several awards including the favorite TV Male Presenter Award for four consecutive times.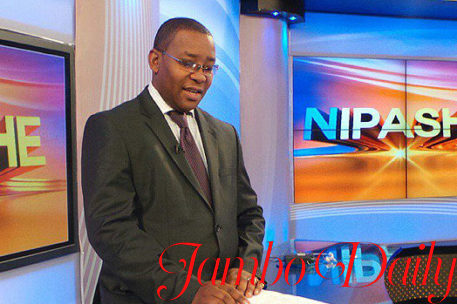 Swaleh Mdoe Age and Place of Birth
He was born in Kenya on 23rd May 1968, he will be turning 54 on 23rd May 2022.
Swaleh Mdoe Family, Parents
He is the son of Ali Buki, however, information about his mother is still under review and it will be updated soon. However, in 2019 he lost his father after he succumbed to throat cancer.
Swaleh Mdoe Education
He attended Tudor Day School in Mombasa where he acquired his Kenya Certificate of Education (KCE). After that, he managed to join Media Institute graduating with a diploma in Human Rights and Media Courses.
In 2003, he joined Malaspina University-College now (Vancouver Island University) in Cannada. He graduated from the institute in 2005 with a Bachelor of Communication in Media Studies.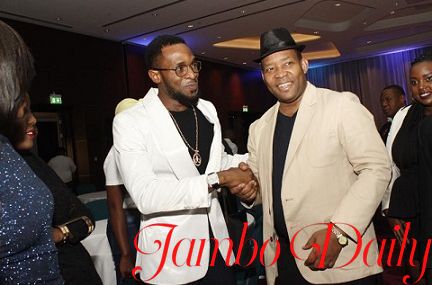 Swaleh Mdoe Wife and "Baby Mama"
Though much is not known about his love life, he is a married man and a proud father. In 2014, he found himself on the wrong side of the law after a lady by the name of Fauzia Ahmed sued him.
According to Fauzia, she had sired a child with Swaleh and he had declined to take responsibility as the father. She went ahead and cited that the two have been in a relationship since 2001 and sired the child in 2004.
However, Mdoe denied the accusation citing he only knew her when she was working as an intern at a media organization in 2001. After the court proceedings, the court ordered part of his salary to be attached to take care of the kid.
Swaleh Mdoe Net Worth
Mdoe earns over Ksh 500k a month, however, his actual net worth is not known to the public. In 2018, he sparked controversy after he declared he was going to sell his kidney for Ksh 2.5million in order to sort some financial issues.
Career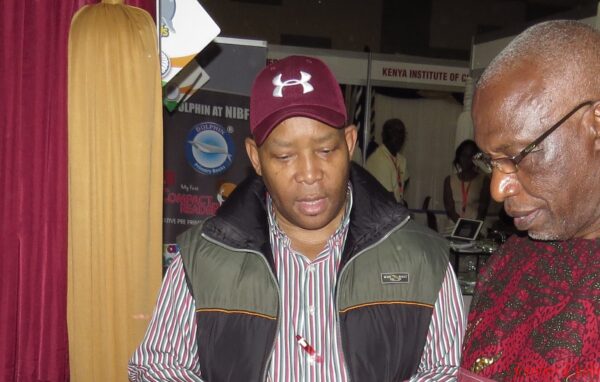 His journey to becoming one of the best journalists in the country began in 1991. Since then he has worked with big media companies in both print media and electronic media.
In his 3 decades career, he has worked with  Kenya Times-Standard Newspapers, The Message, Weekly Mail, BBC, NTV, KTN, and now Citizen Tv. In 1997, he was contributing stories, reports, and features for London-based shipping magazine, Ports International.
Furthermore, he also contributed reports and stories for Los Angeles Times, Uhuru Express newspaper which was based in Kenya and Tanzania, working in that capacity until 2002. In 1999, he joined Nation Media Group, working for NTV as a news anchor.
He worked with the Aga Khan-owned media house until 2001 before leaving to join KTN. Swaleh left NTV after he was offered a higher position at KTN, working as a Swahili bulletin news editor and anchor.
Swale worked with the Standard Group Media house for six years from 2001 to 2007 before moving to Citizen Tv, the largest private media house in Kenya.
Moreover, he has also been in different associations related to media. From 1993-1999 he was a member of the East African Foreign Correspondent Association. In addition, he is currently a member of the Media Council of Kenya.
Away from journalism, he is also an author, poet, and an excellent writer. As an author, he has published several books including Nachora Kwa Maneno, Fumbo La Hadaa, Tafakari ya Babu, Mwanasiasa, and others.
Working With Royal Media Services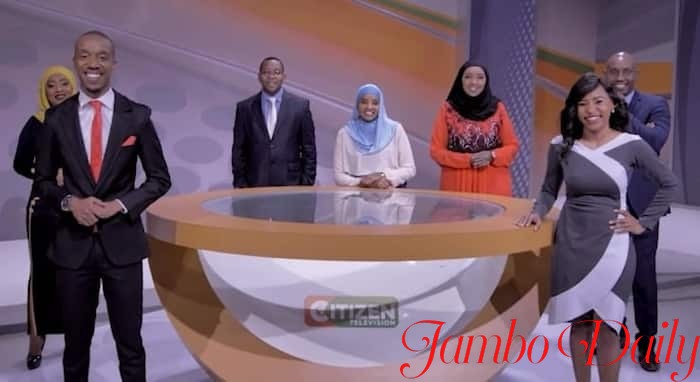 Mdoe joined Royal media service in 2007, working for their flagship network, Citizen TV. He joined as a news anchor and editor, he has also served as the Managing editor but in acting capacity until the arrival of Jamila Mohammed
He broadcast the 7 pm news every Monday, and a special segment where he narrates tales about his "Babu" (Grandfather) after the news. The segment which is famously known as "Tafakari Ya Babu" has gained popularity in such a short time leading to the publication of a book containing the same name.
Just like any other person, Swaleh once found himself in a hot soup after he was suspended from Citizen Tv for 10 days. Together with Mwanahamisi Hamadi and others were suspended in April 2015.
The suspension came after it was alleged that the journalist had received a bribe from a popular politician to kill a story. The story involved a politician who had been caught up in election misconduct and journalist assault.
They were suspended for 10 days in order to pave way for more investigation. The journalists were later reinstated after the investigation found that they were not guilty of the allegation.
Awards and Recognition
As a successful journalist, he has bagged himself several awards including,
Kenya Union of Journalists, Journalist of the Years.
In 2003 and 2004 he won the News Anchor of the Year (Kiswahili)
He has won Favorite Tv Male Presenter Awards four consecutive times from 2003 to 2006 in Chagua La Teeniz Awards (CHAT).
In 2004, he received a recognition award from the Daystar University
Swale was selected to serve as a Goodwill Ambassador of Culture by Jamhuri Peace Foundation, under Habitat.