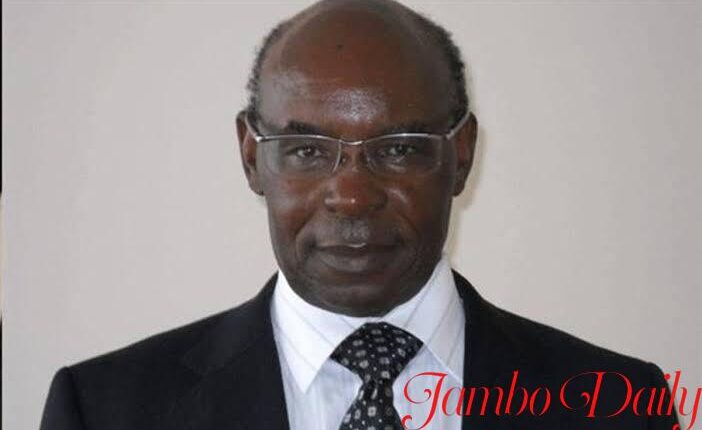 SK Macharia Bio, Career, Education, Business, Wife and Net Worth
SK Macharia ( Samuel Kamau Macharia) born in 1942, is a Kenyan business tycoon who have invested heavily in media industry. He is the founder, CEO and Chair of Royal Media Services, one of the giants media houses in Kenya with over 15 radio stations and three TV stations having launched Ramogi TV in 2021.
Macharia has not only invested in Kenya when it comes to media but he has extended his investments across Easter Africa. Being a veteran in media industry SK has bought so many frequencies, that anyone who wants to open a radio station must consult him.
Royal media services consist of Citizen Tv and Radio, Inooro TV and radio, Ramogi TV and Radio, Hot 96, and other radio stations. In 2012, Macharia was among the top-10 African Millionaires to watch according to Forbes Magazine.
In 2013, Africa Report named him among 50, most influential African. In 2015, he was awarded with the Eastern Africa Ernst and Young Entrepreneur Lifetime Achievement Award.
SK Macharia Age and Birth Place
He was born in 1942 in Ndakaini village Murang'a county. As of 2021, he is 78 years old.
SK Macharia Family and Wife
Macharia was born in a a very poor family and his parents were squatters in Subukia working for British during colonial era. He is the second born in a family of four, he has three sisters.
Macharia lost his mother when he was young at the age of 5. After that, his father moved to Arusha to try and make ends meet but his attempts were unsuccessful.
Macharia is happily married to one lovely wife by the name of Purity Gathoni Macharia. The lovely couple have been blessed with six children two girls and four boys.
SK Macharia Education Background
Macharia began schooling in 1954 at Ndakaini primary school. After that, he joined Gituru Intermediate School, a school where he sat for his Kenya Preliminary Examination (KAPE).
Since he was a bright student he was employed as untrained teacher teaching at Makomboki primary school. He then joined Kahuhia Training College where he studied for three two years becoming a (P3) qualified teacher. After completing the course he was admitted at Gituru primary school.
In 1962, he applied for Kennedy Airlift, a program started by Tom Mboya with an aim to support needy students get education in United States and Canada. After his application, he was lucky to be shortlisted among the successful candidates.
However, despite being lucky Macharia was unable to get Ksh 4000 for air ticket. Instead he opted to use road a journey which he went for two months from Kenya to Benghazi, Libya the took a ship to England and finally a flight to United States.
In United States, he joined Seattle Technical College where he completed his high school level. After that, he was admitted at Seattle Pacific University graduating with a bachelor's of arts degree in political science.
Macharia also hold a Bachelor's of science degrees in accounting from the University of Washington. He also has a Master's of science in accounting and finance and a Master of art in accounting and Finance. He is a certified public accountant.
SK Macharia Net Worth
Macharia is one of the richest people bin Kenya and in Africa having invested in different fields. He has a net worth of Ksh 40 billions.
Career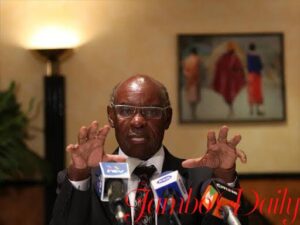 Soon after completing his education in Washington, he came back to Kenya in 1969. After his arrival he was hired as a Provincial Local Government Officer in the Ministry of Local Government.
He later moved to Industrial and Commercial Development Corperation ( ICDC). He also worked with Kenya Industrial Estate (KIE).
Having a Master's degree in accounting, Macharia was appointed to head a task force that was charged to auditing and liquidating Agricultural Development Corporation in 1973. Despite being the head of the taskforce that was supposed to liquidate the ADC, he instead convinced the government that the sector could be renovated and he worked around to bringing the sector a live and profitable.
Business Career
After being a public servant for a decade, in 1979, he left the public service to run his own company. Macharia had invested in a tissue production company by the name of MadhuPaper. 
Six years down the line the company had grown and it had employed 300 workers. At the time the company main product Rosy was already a house hold brand ant it was the top brand.
By 1985, Madhupaper was the only tissue manufacturing company in Kenya. However, on 25th, October 1985, the company was declared Insolvency by Kenya Commercial Bank. Macharia termed the move as political persecution by the then Government.
Media Business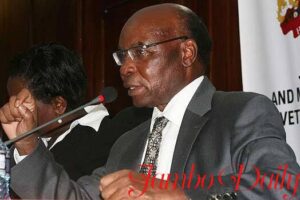 In 1990, Macharia decided to invest into media and founded Citizen Tv which is the flagship of Royal Media. At the the time Citizen had around daily reach of 21.3% daily reach according to reports.
Since then Royal Media has grown rapidly to being the largest Media house in Kenya. As of 2021 Royal Media has 13 Radio stations and three television channels as they recently launched Ramogi TV in 2021.
Being the media giant Citizen Tv has an approximate 62.5% share of television market. In addition, with 13 Radio stations, Royal Media has an audience of 80% of Kenyan population. Apart from the Television channels and radio stations, royal media also has other platforms including Viusasa, Skiza and others beneficial platforms.