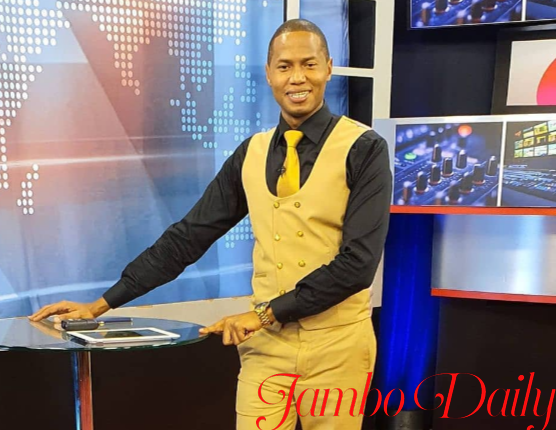 Salim Swaleh Biography, Career, Family, Salary, Education Wife and Kids
Salim Swaleh, born in Nakuru county is a fluent and most successful Swahili news anchor and a producer. Currently, he works with the Nation Media Group on NTV as a Swahili news anchor broadcasting the 7 pm news, he also serves as the managing editor.
Despite being raised in a humble family he has managed to beat all odds, becoming one of the best and most successful news anchors in the Kenyan media industry. His rise to fame involves hard work, perseverance, and determination.
Salim Swaleh Age and Place of birth
Swaleh was born in Bondeni, Nakuru County, however, his date of birth is not clear at the moment but will be updated as soon as possible.
Education Background
The news anchor began his schooling at Bondeni Primary school studying until class four and dropped out due to financial problems. He later went to his maternal grandmother in Gilgil after his parents separated and his mother moved to Nairobi in search of green pastures.
His grandmother used to cook and sell mandazis and chapati so when he arrived at his grandmother's place he started helping her in hawking the mandazis around town.
His mother later came back to Nakuru after she got married again. At the time of his mother's return, he was already a big man around 15 years.
When he went to live with his mother and step-father it was not easy for his step-father to accept him. When his step-father agreed to live with him he went back to school, joining Nakuru Primary school.
Having dropped at class four and owning to his stature and age the teachers decided to give him a class seven test. Surprisingly he passed the test and joined class seven direct skipping five and six.
When he did his KCPE he performed excellently scoring 365 marks out of 500 considering he skipped classes 5 and 6. He later Joined Menengai High School still in Nakuru County where he scored a C+ in his KCSE.
After high school, he joined Nakuru College where he pursued Mass Communication and later enrolled for a degree in Iran.
Salim Swaleh Family
His mother was from Gilgil and his father hailed from Bondeni. However, both of his parents are now deceased. His father was married to three wives but later separated from Swale's mother. He has a sister but much is not known about her.
Wife and Kids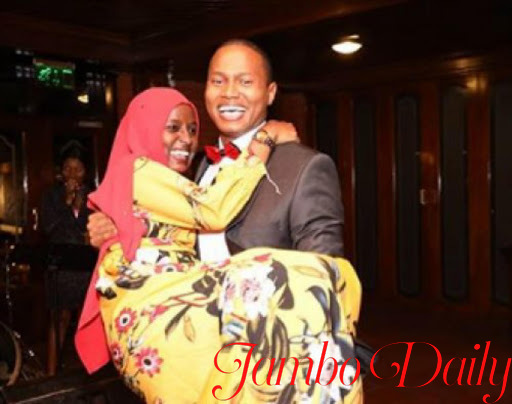 Swaleh is married to an Iranian lady, Sherry and they are blessed with three kids. The two got married while he was working at the Islamic Republic of Iran Broadcasting (IRIB). According to him, it was not easy for him to marry an Iranian since their culture hardly accept black people as their in-laws. His dowry was paid in terms of gold.
Salim Swaleh Salary and Net Worth
Being a veteran journalist, he earns an estimated salary of Ksh 500,000 a month.
Career
His journey to success began at Ghetto radio where he was working voluntarily without pay. After getting his first-hand experience he landed his first job at Sauti ya Mwanchi, earning Ksh8000 per month.
Swaleh's door opened when he got an opportunity to travel to Iran to enhance his media career, traveling alongside his colleague at Sauti ya Mwananchi.
When he arrived in Iran he began learning Persian which was the main language in that country. Apart from learning Persian, he advance his media skills and even enrolled for a degree in Iran.
In Iran, he secured a job at the Islamic Republic of Iran Broadcasting (IRIB) in 2009 as a journalist. He also worked as a radio presenter, special analyst on African news on Press Tv. Press Tv was an affiliate of the Islamic Republic of Iran Broadcasting.
After working in Iran for several years he decided to come back home. Upon his arrival, he secured a job at Citizen TV in 2016 as a Swahili news anchor airing the 7 pm news, Nipashe Jumapili.  He worked with the station for two years before moving to his current home, NMG.
Swaleh resigned in 2018 to join NTV, however after he left rumors started circulating that he was fired for receiving a bribe. Swaleh came out and dismissed the claims saying he left the station with good faith.  He joined Nation Media Group as an editor and a news anchor broadcasting the 7 pm news.