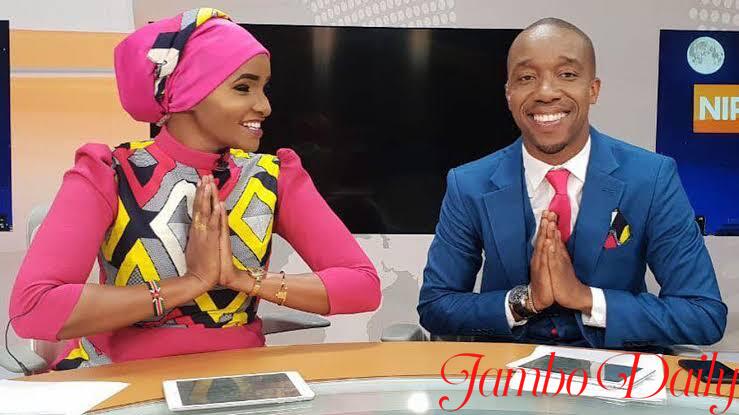 Rashid Abdallah Bio, Age, Wife, Family, Career, Education and Net Worth
Rashid Abdallah is a remarkable Swahili news anchor, host and Reporter working at Citizen TV the largest TV station in Kenya. Citizen TV is owned by Royal Media Services, one the biggest Media house in East Africa.
Rashid is ranked as one of the best Swahili news anchor in Kenya due to his mastery of the Swahili language and how he eloquently delivers the 7pm news. Unlike many companies where couples are not allowed to work under the same roof, Rashid host the Nipashe Wikendi show alongside his lovely wife Lulu Hassan.
The duo is one the most celebrated couple. The couple also host Mawaidha alongside Bi Mswafari, Bi Mariam and Benjamin Zulu. The show airs every Saturday after the 7pm news.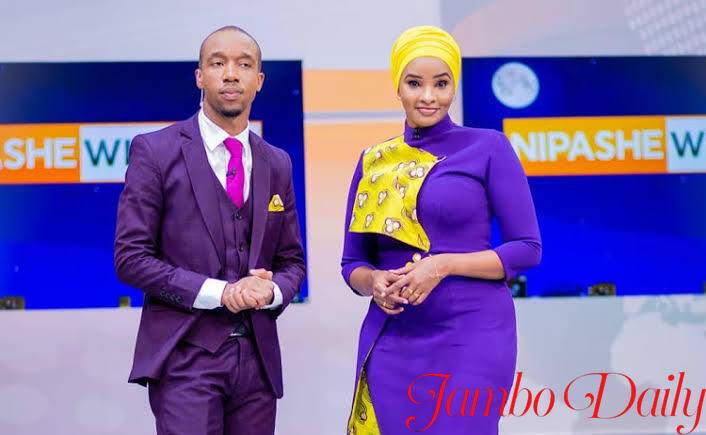 Rashid Abdallah Age and Place of Birth
Despite being a public figure, he prefers to keep his personal life private as he has not yet revealed his actual date of birth. The information will be updated as soon as it's available.
Rashid Abdallah Family
Rashid lost his father in 1996 while he was young, and his mother raised him along side his siblings as a single mother. While growing up his late elder brother was his father figure.
Rashid Abdallah Education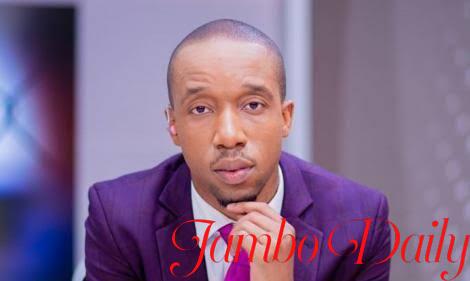 He is a well learned person with a degree, however, much is not known about his education background. In case of any details concerning the matter we will update it as soon as possible.
Rashid Abdallah Wife and Kids
Abdallah is married to one lovely wife, Lulu Hassan who is also his co- host at Citizen TV. The two love birds met in work place when they were working at Salaam Radio.
According to Rashid the two had not met before but one day he heard a euphonious voice that he could not resist. He told himself he must meet the person with such a lovely voice.
When the two met he knew from the beginning she was love of his life. Unlike many who date for soo many year before taking the next move, the two just took only two weeks before they got engaged.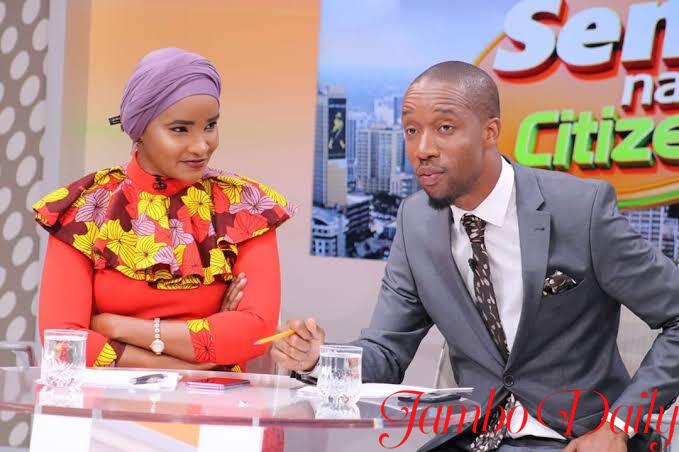 After they got engaged they started wedding plans and as you know for a wedding to take place the man must pay dowry before planning other things. In most cases when men go for a dowry negotiation the elders from the girl's side always ask for things that adds up to almost Ksh200k or more.
However, in Rashid case it was different as he only submitted a prayer mat and Quran to Lulu's parents and they gave their blessings. At the time Rashid was earning Ksh5,000 per month and he could not afford much as the pride price.
After the engagement the two moved in together but surprisingly the two maintained high level of discipline as they never made love until their wedding night in 2013. Despite dating for only two weeks the couple have stayed together for 11 years.
The two are considered as the hottest couple in town and they have achieved a lot as couple with many films in Kenya in their credit as producer including Maria, Zora, Aziza and Moyo. The two have also bagged a couple of endorsement deals. Rashid is a dad of three lovely kids two girls and a boy.
Rashid Abdallah Net Worth
He has not yet disclosed any information about his net worth. Being an employee for one of largest media house in Kenya he must be earning a lucrative monthly salary.
Career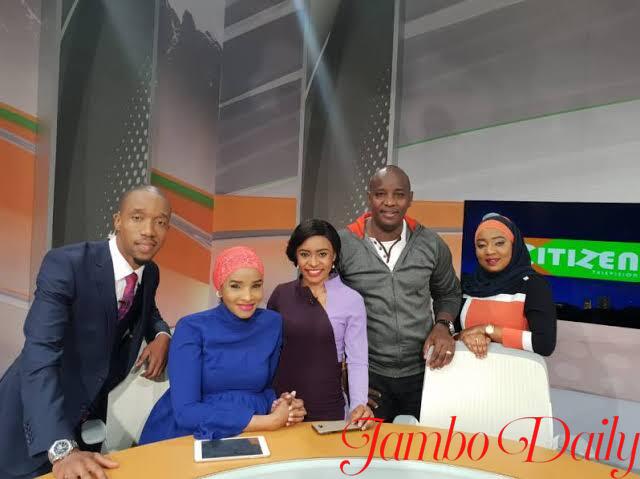 Abdallah started his journey in the media industry in 2006 after completing his education. Rashid was lucky to secure a job at Radio Salaam working as a radio presenter.
After gaining experience he began climbing his career ladder as he landed a job at Qtv, a channel owned by Nation Media Group. He worked with the channel for several months and then moved to NMG flagship channel NTV.
Abdallah gained popularity when he joined NTV as a news anchor. While working at NTV he won different awards placing him on the map in the media industry.
In 2018, Abdallah joined Citizen TV, where his wife Lulu Hassan was working. Surprisingly, he was not only going to work in the same media house as his wife but the two were to host the same show as a couple.
The news surprised many since it was something unique as many companies don't allow such. Since then the couple have dominated the media industry and are now a brand.
Rashid joined Citizen TV after departure of Kanze Dena who was appointed as the deputy State House spokesperson. The two love birds host Nipashe Wikendi and Mawaidha, airings every Saturday.