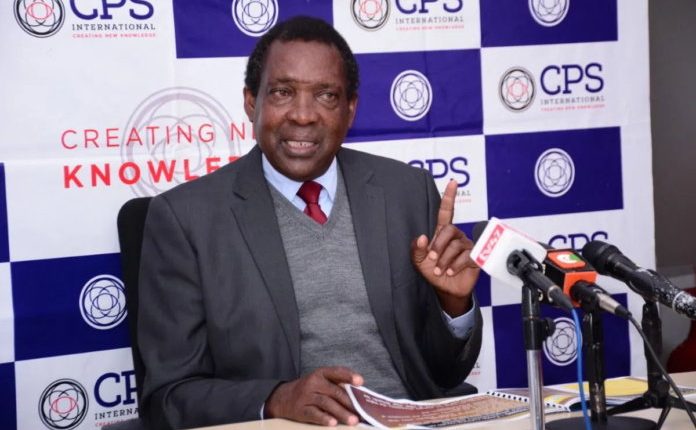 Prof. Herman Manyora Bio, Career, Political Analyst & Net Worth
Prof. Herman Manyora is a seasoned political analyst, a columnist, and an academician who lectures at the University of Nairobi.
Herman Manyora's name is synonymous with Kenyan political commentary. He has been a resident political analyst on a number of local TV stations, dissecting political issues, and has been known to support ODM leader Raila Odinga. Aside from politics, Manyora is a professor at the University of Nairobi.
Here is his extensive educational and professional background as told by Jambo Daily.
Age and Birth Place
He was born and raised in western Kenya before he found his way into the city to pursue academic interests.
Read Prof. Kithure Kindiki Biography, Age, Career, Politics, Family, and Net Worth.
Educational Background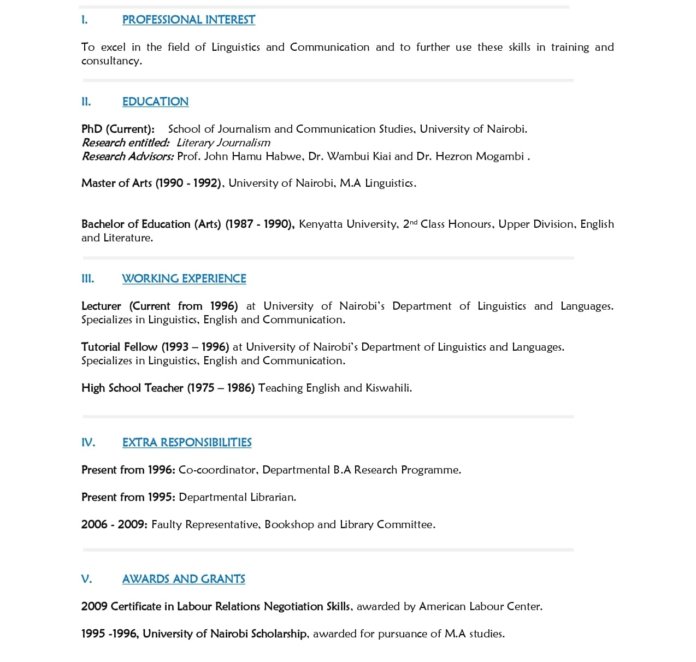 Professor Herman Manyora earned a Bachelor of Arts in Education with a specialization in English and Literature from Kenyatta University in 1987. He then enrolled at the University of Nairobi to pursue a Master's Degree in Linguistics.
He also has an American Labor Center Certificate in Labor Relations Negotiation Skills. He is a Ph.D. candidate in Journalism and Communication at the University of Nairobi.
Herman Manyora Career
He began his professional career in 1975 as a Kiswahili and English High School teacher, a position he held for 11 years.
He began working as a Tutorial fellow at the University of Nairobi's Department of Linguistics and Languages in 1993. He held this position for three years before being promoted to Lecturer in 1996, which he still holds today.
He studies English and Communication in the Department of Linguistics and Languages. He is also the Departmental Librarian and the co-coordinator of Departmental B.A Research Programme, and a former Faulty Representative on the Bookshop and Library Committee.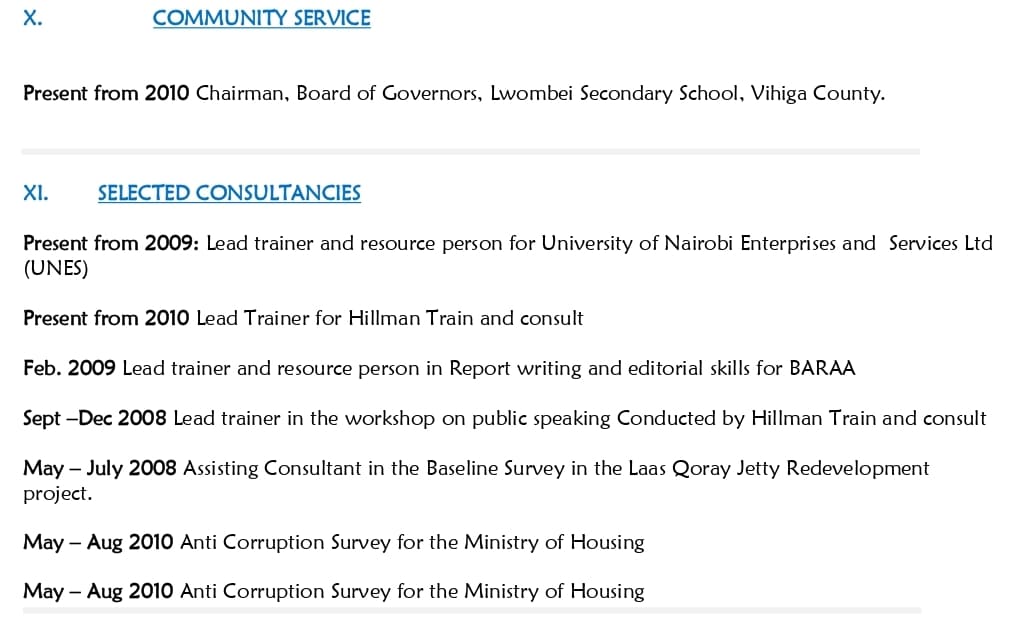 He is the Chairman of the Board of Governors at Lwombei Secondary School in Vihiga County, as well as a member of the Kenya Oral Literature Association, the Kenya Non-Fictional Writers Association, and the Writers Association of Kenya, where he is the Assistant Treasurer.
He works as a resource person for the University of Nairobi Enterprises and Services Limited and as a Lead Trainer for Hillman Train and Consult (UNES).
Publications
He has written several academic papers and edited numerous academic books and journals. His previous works include the novel 'Yesterday Today Was Tomorrow,' as well as short stories such as 'Nitamtoa Uume' in 'Pendo la Heba na Hadithi Nyingine and 'Tumzike Mbunge' in 'Shingo ya Mbunge Na Hadithi Nyingine.'
Professional Work
He has previously worked on the Ministry of Housing's Anti-Corruption Survey, as an Assisting Consultant in the Baseline Survey for the LaasQoray Jetty Redevelopment project, and as a lead trainer and resource person for BARAA in report writing and editorial skills.
Herman Manyora Politics
Herman Manyora is well-known for his work as a political analyst and commentator. He appears on top Kenyan television stations such as Citizen, NTV, KTN, K24, and TV47 on a regular basis to share his views and discuss Kenyan politics.
He has his own YouTube channel dubbed Herman Manyora where he hosts a political show called 'A Matter of Time.' YouTube has 122,000 subscribers and has received over 22 million views.
He has however received backlash in his political analysis from a section of Kenyans who claim that his analysis is usually biased and often leans towards the opposition side of Raila Odinga.
He also runs the Nairobi Review website, where he writes political columns and reports on current events.