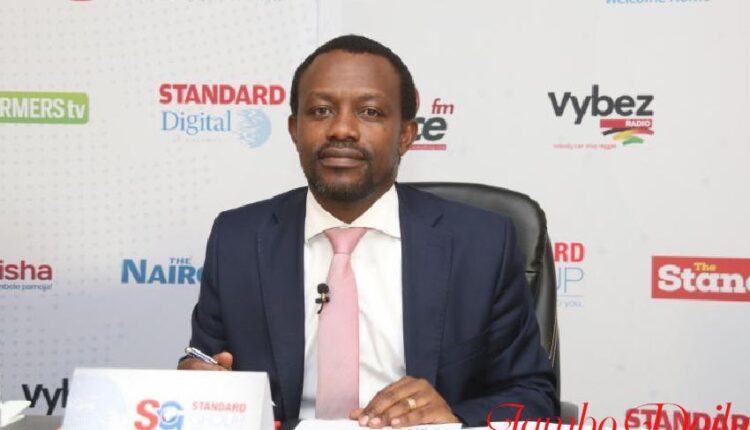 Orlando Lyomu Bio, Age, Career, Education, Family, Wife and Net Worth
Orlando Lyomu is the current Chief Executive Officer, Managing Director, and Executive Manager at Standard Media Group, one of the biggest media houses in Kenya since it founded its first TV channel in 1990. Standard Media Group comprises of KTN Home, KTN News, KTN Burudani, and Farmers TV.
In addition, it also has three radio stations including Radio Maisha, Spice FM, and Vybez Radio. Moreover, it also owns a series of newspapers including The Standard, one of the biggest newspapers in the country and other popular magazine like The Nairobian.
Lyomu took over as the CEO in 2018, taking from his predecessor Sam Sholei who handed over his resignation in September 2017. At the time Sholei was resigning the company was experiencing financial difficulties after it recorded a loss of almost 210 million at the end of 2017.
Since he took over the company has been recovering the losses and the viewership of its TV channels has also increased. Recently, The Standard newspaper, owned by Standard media group was ranked as the second newspaper countrywide.
Before being appointed as the CEO, he was serving as an accountant at Standards Media Group. He has also worked with Gulf Energy Ltd as a Chief Financial Officer and Total Kenya Plc as chief accountant officer.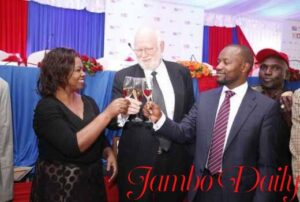 Orlando Lyomu Age and Birth Place
Lyomu was born in Kenya however information about his actual date of birth is still unknown. The details will be updated as soon they are available.
Orlando Lyomu Family and Wife
Despite being a CEO of a big company, Lyomu keeps a low profile when it comes to his personal life. On the other hand, he is a married man though much is not known about his wife and kids. The information will be updated as soon as it's available.
Orlando Lyomu Education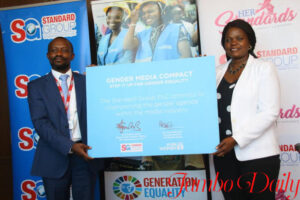 He attended the University of Nairobi where he graduated with a Bachelor of Commerce degree. Lyomu also holds an MBA from Strathmore Business School. Moreover, he is a certified public accountant and a member of the Institute of Certified Public Accountants of Kenya.
Orlando Lyomu Net Worth
Being a CEO of a big media house in Kenya he must be earning a lucrative salary. However, he has not yet revealed any information about his actual Salary or net worth.
Career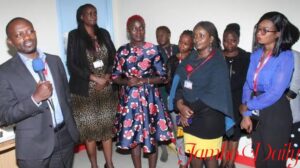 Lyomu began his career after graduating, where he worked as a bookkeeper at his friend's shop. This was after his efforts to secure a well-paying job yielded no fruits.
While working at the shop he was earning a monthly salary of 5000. Despite being a graduate he never turned down the job since he believed it will help him acquire more experience.
As time went by he kept on pushing and trying to find a more reliable job that will take his career to the next level. In search of greener pastures, Lyomu decided to look for employment in the petroleum industry.
He finally landed a job at Total Kenya Plc as a Chief accountant. This position was the first job that introduced him perfectly to the corporate world and he gained more experience from the position.
Lyomu worked with Total Kenya Plc for almost one decade before moving to Gulf Energy Ltd in 2009. At Gulf Energy, he was serving as a Chief Financial Officer, supervising operations in Kenya, Uganda, Tanzania, and Rwanda.
He later decided to shift his expertise from the petroleum industry to the media industry. He joined Standard Media Group as an accounting officer.
In 2017 the company's CEO Sam Sholei handed over his resignation leaving the position vacant. At the time the company was going through a financial crisis after recording losses.
After Sholei resigned, on 1st September 2017 Lyomu was appointed to serve as an acting chief executive officer and at the same time served as the group's finance director. He served in the acting capacity for 9 months, before being appointed as the permanent Chief Executive Officer of the company on May 25th, 2018.
According to Lyomu the idea of being a CEO has never crossed his mind since he started working. He went ahead and confirmed that he was surprised when he got a call from the Standard management asking him if he was comfortable with the position.