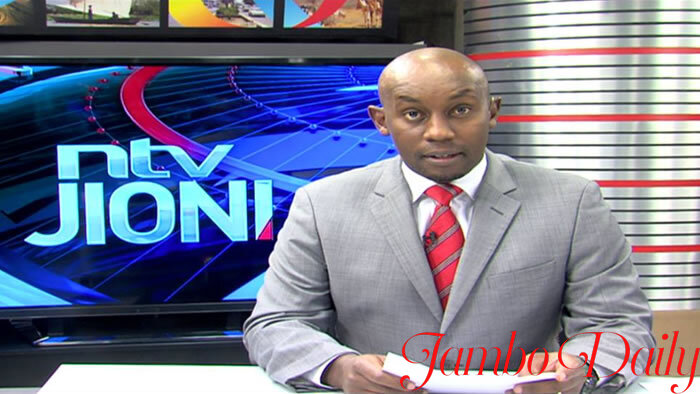 Nimrod Taabu Bio, Career, Age, Education, Wife, Family and Net Worth
Nimroad Mwagamoyo Taabu, born in 1979 is a renowned Kenyan Swahili news anchor and reporter. He has been in the media industry for over two decades and he has worked with some of the biggest media houses in Kenya.
Some of the media houses he has worked with include Standard Media Group and Nation Media Group. Currently,  he working for Royal Media Services on Citizen Tv.
Despite his success in the media industry, he never thought of becoming a journalist while growing up. According to him, he was one of those people who had no idea of what they wanted to be in life.
In this article, we take you through the interesting life of Nimrod Taabu and how became a journalist despite having a passion for the hospitality industry.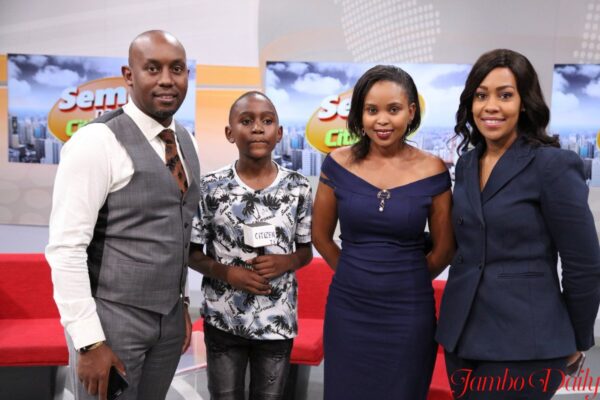 Nimrod Taabu Age and Place of Birth
Taabu was born in Kenya in September 1979, he will be turning 43 in September 2022.
Nimrod Taabu Family and Siblings
Taabu has four siblings, his elder brother is a chief while her younger sister is a nurse at Kenyatta National Hospital. He also has a younger sister living abroad. However, information concerning his parents is not yet known.
 Wife and Kids
Taabu is a proud father of two sons and a lovely husband to his beautiful wife. However, he has kept information about his family identity under wraps.
The Swahili news anchor revealed while he was a teenager he was not much into dating. According to him, on his first date, he invited the then-girlfriend and now wife into his place. When she arrived, he repaired spaghetti for her and she was amazed by his cooking skills.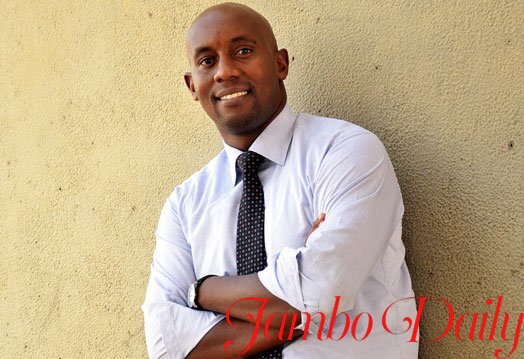 Nimrod Taabu Education.
When he completed his high school education he was not sure of what he wanted to do. However, he always admired working in the hospitality industry so he decided to pursue a career in hospitality.
He went ahead and applied to join Utalii College but his application didn't go through for the first time. He then tried to re-apply for the second and third time but it was not accepted. After the three trials, he decided to play football while helping his father in farming.
One day one of his relatives told him to try media and went ahead to convince him to apply for admission at the Kenya Institute of Mass Communication. He was lucky this time as his application went through and he pursued journalism and graduated from the same school.
Nimrod Taabu Net Worth and Salary
His net worth and salary are not yet in the public domain. However, working with the largest media house in Kenya earns a monthly salary of over Ksh 300k.
Career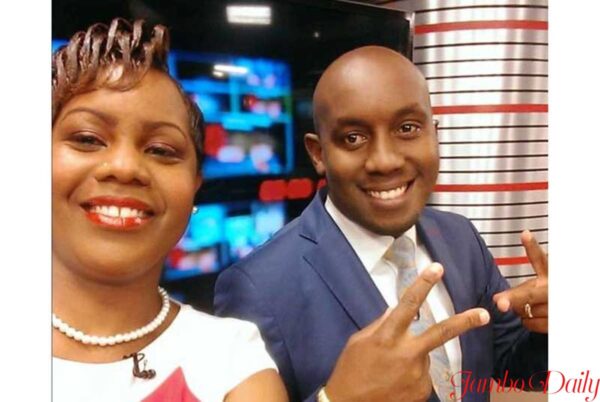 Nimroad began his career over 20 years ago in 2000 after landing a job at Standard Media Group working on their main network, KTN. When he joined he was working as an assistant reporter.
As he gained more experience he was elevated from being an assistant reporter to being a news anchor. However, at the time KTN didn't have a Swahili News bulletin and they came up with a weekly Swahili News Round-up Programme.
His promotion came after the introduction of the Swahili News Programme, which targeted the people of Mombasa. After the success of the Swahili News Round-up Programme, KTN finally decided to establish Swahili News Bulletin.
Taabu then moved to NTV where he was offered a higher position as senior news anchor and reporter in the editorial department. At NTV he co-hosted the 7 pm news together with Jane Ngoiri.
The two formed a strong bond and their chemistry while delivering the 7 pm news was just perfect. However, in 2018 he left Nation Media Group to Join Citizen TV.
Taabu joined Citizen Tv after the departure of Kanze Dena who was appointed to serve as the State House Spokesperson.