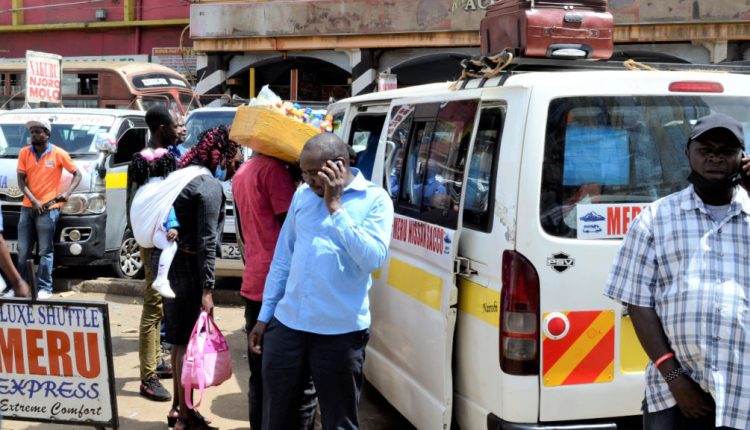 Matatu Fare Prices from Nairobi to Meru County
Meru County is a captivating destination known for its rich cultural heritage, scenic landscapes, and diverse wildlife. Whether you're interested in exploring Mount Kenya, immersing yourself in the local culture, or indulging in outdoor adventures, Meru County has it all. This article explores the major towns along the Nairobi-Meru route, fare prices, and exciting things to do in the county.
Nairobi to Meru County
Traveling by matatu from Nairobi to Meru County
Matatus, the widespread public transportation in Kenya, provides affordable transportation between Nairobi and Meru County. Fare prices vary slightly based on travel time, specific matatu operators, and fuel prices.
Read also, List of 10 Interesting Things to Do in Meru County
Fare from Nairobi to Meru County
Unique Shuttle- Ksh 1,000
Mark One- Ksh 800
Kensilver – Ksh 650
Ungwana Sacco- Ksh 800
Raha Express- Ksh 1,000
Luxury Shuttle- Ksh 1,000
Menany (via Nanyuki)  1,000
Mekina- To be confirmed
Meiso- To be confirmed
Nairobi to Thika
Distance: Approximately 45.1 km
Fare: range between 50-150 Kenyan Shillings
Once in Thika, you can visit the Thika Falls, a magnificent waterfall surrounded by lush greenery. It's a perfect spot for picnics, nature walks, and photography enthusiasts.
Thika to Makuyu
Distance: Approximately 30 km
Fare: range between 50-150 KES.
Makuyu is a small town with a tranquil atmosphere and stunning views of the Aberdare Ranges. For nature lovers, a visit to Chania Falls is highly recommended. The falls cascade into a serene pool, creating a picturesque setting for relaxation and rejuvenation.
Makuyu to Embu
Distance: Approximately 67.7 km
Fare: range between 200-400 KES.
You can explore the scenic Embu Municipal Council Park, hike in the nearby Kiangombe Forest Reserve, or visit the Gura Waterfalls for a refreshing experience. Additionally, the Embu Museum provides insights into the region's history and culture.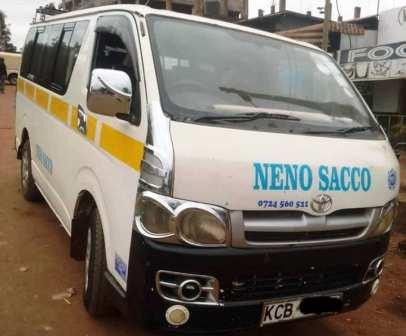 Embu to Chuka
Distance: Approximately 43.8 km
Fare: range between 200-400 KES.
The Chuka Caves, a unique attraction, offer a glimpse into the traditions and rituals of the local Chuka community. Nature enthusiasts will also appreciate the proximity to Meru National Park, where hiking and wildlife spotting opportunities abound.
Read also, List of 10 Interesting Things to Do in Embu County
Chuku to Meru Town
Distance: Approximately 54.3 km
Fare: range between 200-400 KES.
Things to do: Meru Town is the gateway to Meru County and provides a variety of amenities for visitors. There are various intriguing activities and sights to visit around the area.
Meru National Park is a must-see for its unique wildlife, which includes elephants, lions, and rhinos. The park provides wildlife drives and guided safaris for tourists to immerse themselves in the natural marvels of the area. The Njuri Ncheke Shrine and Museum also offer insights into Meru's rich culture and customs.
Conclusion
The Nairobi to Meru route offers a diverse range of experiences. Travelers can explore vibrant towns, immerse themselves in nature, learn about local cultures, and engage in exciting wildlife encounters. With the convenience of matatu transportation and the array of attractions in Meru County, this journey promises an enriching and memorable adventure.
Read also, Matatu Fare Prices from Nairobi to Nakuru County
Read also, List of 10 Interesting Things to Do in Nairobi County