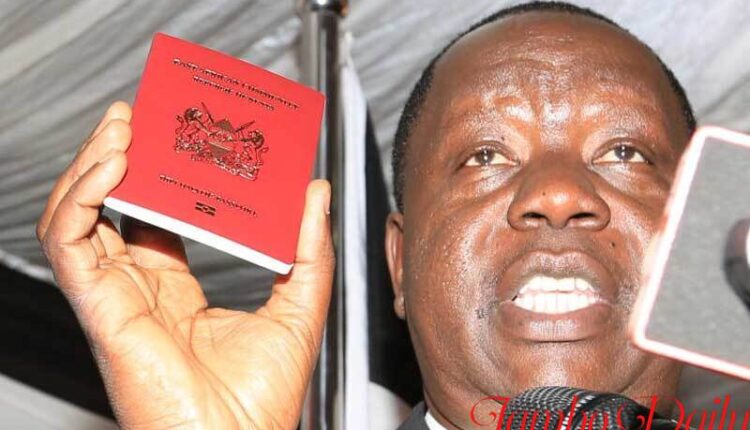 How to Get a Somalia Visa from Kenya
Kenyans interested in visiting to learn about Somalia's fascinating culture and history do not need a visa. The Somali visa policy grants Kenyan citizens the privilege of a 30-day stay without the hassle of obtaining a visa beforehand. This article is your guide to getting a Somalia visa from Kenya for an exciting and adventurous trip to Somalia.
Getting a Somalia Visa in Kenya
For Kenyan passport holders, a Somali visa is not a requirement for visits lasting up to 30 days. This generous policy makes it easier for Kenyan travelers to experience the beauty of Somalia.
Visa Upon Arrival
Kenya passport holders can conveniently obtain a visa upon their arrival at the following international airports in Somalia:
Bosaso Airport in Bosaso
Garowe Airport in Garowe
Abdullahi Yusuf Airport in Galkayo
Aden Adde International Airport in Mogadishu
Kismayo Airport in Kismayo
Entry Requirements
There are a few essential entry requirements to keep in mind:
Valid Passport: Ensure your passport has a minimum validity of 6 months from your intended arrival date in Somalia. It should also have at least one blank page for visa stamping.
Itinerary and Funds: Prepare a detailed printed itinerary of your time in Somalia and demonstrate proof of sufficient funds to cover your expenses during your stay.
Accommodation Proof: Show evidence of confirmed accommodation for your entire stay, whether through a hotel reservation or a sponsor letter from a host in Somalia.
Landing Fee: Be aware that a landing fee of USD 50 is applicable for foreign passengers aged 12 and above arriving at Mogadishu (MGQ) airport.
Pets: If traveling with cats or dogs, have a veterinarian health certificate from Kenya.
Proof of sufficient funds: You may be required to provide bank statements or other financial documents demonstrating your ability to cover your expenses in Somalia.
Flight itinerary: Provide proof of your intended entry and exit from Somalia, which can include flight reservations.
Traveling to Somalia
Traveling to Somalia from Kenya, you can take advantage of international airports in Nairobi, Kisumu, and Mombasa. Kenyan airlines like Kenya Airways and African Express provide convenient options for your journey.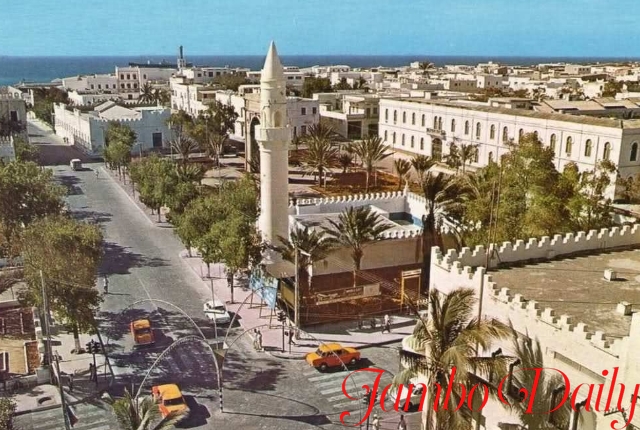 Culture and Religion
Somalia's official and national language is Somali, but Arabic is also widely spoken due to the country's historical ties with the Arab world. Islam is the official state religion of Somalia, with most of the population adhering to Sunni Islam. While there is a Christian presence, it's limited.
During your stay, don't forget to savor the unique Somali cuisine. You must try Baasto (pasta), Bariis iskukaris, and Somali sambuusas are special delicacies. Exploring the local food scene is an excellent way to immerse yourself in the culture.
In Somalia, the official currency is the Somali shilling, but the US Dollar is widely accepted throughout the country. Visitors can exchange foreign currencies at banks, hotels, and exchange outlets.
Transportation in Somalia
While exploring Somalia, you can use minibusses, taxis, ferries, and car rentals. These options make exploring the country and its hidden treasures convenient.
Conclusion
In summary, Kenyan citizens can enjoy a hassle-free visit to Somalia for up to 30 days without a visa. With proper documentation and preparations, you can embark on a journey filled with cultural exploration, historical wonders, and delightful cuisine in this unique East African country.
Read also, How to Get a Burkina Faso Visa from Kenya
Read also, How to Get a Mali Visa from Kenya
Read also, How to Get a Gabon Visa from Kenya
Read also, How to Get a Democratic Republic of the Congo Visa from Kenya