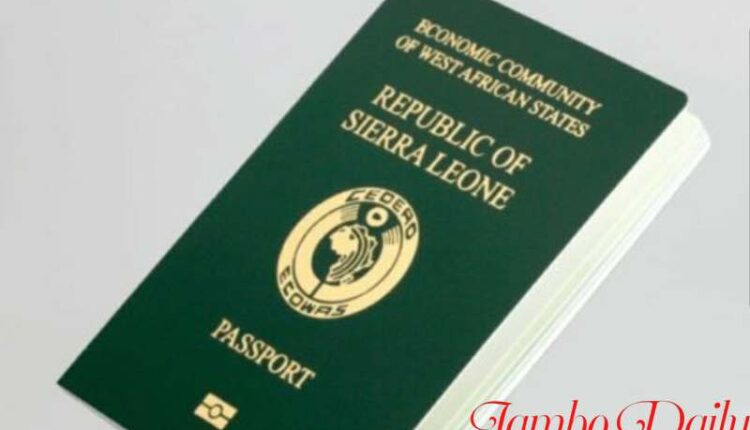 How to Get a Sierra Leone Visa from Kenya
Sierra Leone is a West African country on the Atlantic Ocean, known for the white-sand beaches lining the Freetown Peninsula. Kenyans wishing to visit the country must obtain a Sierra Leone visa. This comprehensive guide will walk you through the steps to secure your Sierra Leone visa in  Kenya, ensuring a smooth travel experience.
Visa Types
Determining the type of visa that suits your travel purpose is crucial. Sierra Leone offers several visa categories, including:
Tourist Visa: Ideal for travelers visiting Sierra Leone for leisure, tourism, or to visit family and friends.
Business Visa: If you plan to engage in business-related activities such as meetings, conferences, or trade, you'll need a business visa.
Student Visa: Those pursuing academic studies or enrolling in a Sierra Leonean institution must apply for a student visa.
Transit Visa: A transit visa is required if you are connecting through Sierra Leone to another destination.
Sierra Leone Visa Application Process in  Kenya
1. Research and Prepare Required Documents
Start by visiting the Sierra Leone Embassy or Consulate's official website in Kenya to gather information about the specific visa requirements. Generally, you will need:
A completed visa application form.
A valid Kenyan passport with at least six months' validity beyond your intended stay in Sierra Leone.
Two recent passport-sized photographs.
Proof of travel itinerary, including flight reservations.
Proof of accommodation arrangements in Sierra Leone.
A letter of invitation (if applicable).
Visa processing fee (varies depending on the type and duration of the visa).
2. Complete the Visa Application Form
Carefully fill out the visa application form with accurate and up-to-date information. Double-check all the details to avoid delays or rejection.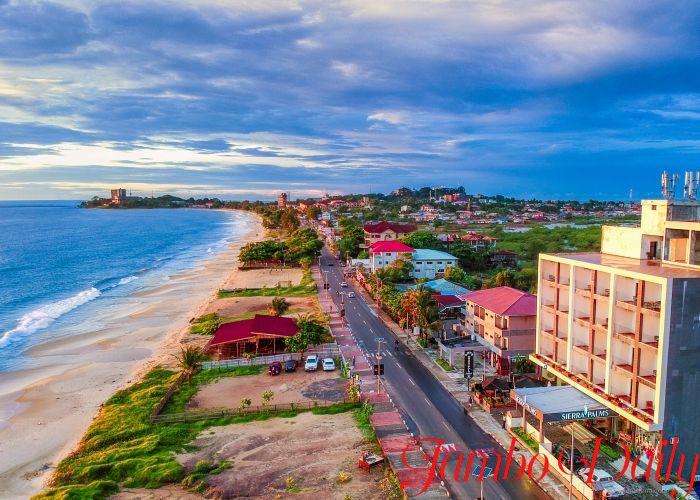 3. Schedule an Appointment
To submit your visa application, visit the Sierra Leone Embassy or Consulate in Nairobi, Kenya. It's advisable to schedule an appointment in advance if required.
During your appointment, you may be asked questions about your travel plans and the purpose of your visit. Answer truthfully and provide any supporting documents as requested.
4. Pay the Visa Fee
Pay the applicable visa fee, as specified by the embassy or consulate, in the accepted mode of payment.
5. Wait for Processing
The visa processing time may vary, typically between 5 to 10 business days or a few weeks. Ensure you track your application using any reference number provided during the application process.
6. Collect Your Visa
Once your visa is approved, collect it in person from the Sierra Leone Embassy or Consulate. Verify all the details on the visa to ensure accuracy.
Conclusion
Obtaining a Sierra Leone visa from Kenya may seem stressful, but proper planning and organization can be easy and quick. Remember to apply before your intended travel dates to allow sufficient time for processing. While navigating the Sierra Leone visa application process, always follow the guidelines provided by the Sierra Leone Embassy or Consulate in Nairobi, Kenya, and ensure you have all the required documents and information.
Read also, How to Get a Central African Republic Visa from Kenya
Read also, How to Get an Ivory Coast Visa from Kenya
Read also, How to Get a Sao Tome And Principe Visa from Kenya
Read also, How to Get a Comoros Visa from Kenya