Matatu Fare Prices from Nairobi to Bungoma County
The journey from Nairobi to Bungoma County takes travelers through the western region of Kenya, offering a mix of beautiful landscapes, cultural experiences, and historical attractions. Bungoma County is known for its lush green hills, rich cultural heritage, and unique traditional practices. This article will discuss the major towns between Nairobi to Bungoma County, distances, fare ranges, and fun things to do in Bungoma County.
Matatu Fare from Nairobi to Bungoma County
Distance: 411 km
The journey takes: 8 hrs 30 min
Great Rift- Ksh1,400
North Rift – Ksh1,500
Eldoret Shuttle- Ksh1,300
NNUS Shuttle- Ksh1,200
Major towns between Nairobi to Bungoma County
Nairobi to Nakuru
Distance: approximately 161.3 kilometers
Fare range: from 300 to 1000 Ksh
Nakuru city is the largest town you will pass through along the Nairobi to Bungoma County route Nakuru is famous for Lake Nakuru. This salty lake attracts thousands of flamingos and other bird species. Visitors can enjoy game drives in Lake Nakuru National Park, also home to rhinos, lions, and other wildlife.
Nakuru to Eldoret
Distance: approximately 166 kilometers
Fare range: from 400 to 800 Ksh
Eldoret is a bustling town known for its agricultural activities and is often referred to as the "City of Champions" due to its history of producing world-class athletes. Visitors can explore the nearby Kerio Valley and enjoy breathtaking views from the escarpment.
Eldoret to Webuye
Distance: approximately 71.6 kilometers
Fare range: from 200 to 400 Ksh
Webuye is an industrial town known for the Pan Paper Mills, a significant paper production plant in the region.
Webuye is known for its industrial significance, housing the Pan Paper Mills, one of the largest paper mills in East Africa. While in Webuye, learn about the town's industrial heritage and interact culturally with the local communities.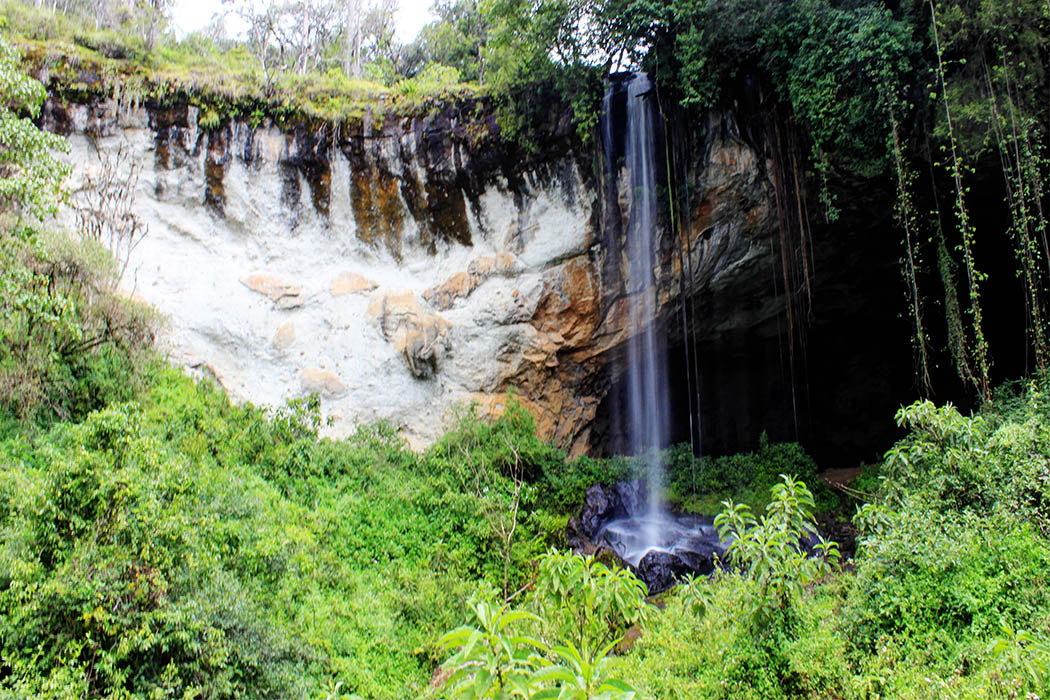 Webuye to Bungoma
Distance: approximately 29.3 kilometers
Fare range: from 100 to 300 Ksh
Bungoma is known for its scenic landscapes and vibrant markets. Explore the Chetambe Hills, offering panoramic views of the plains and hills. Engage in the local market activities and experience the authentic Bungoma culture.
Read also, List of 10 Interesting Things to do in Bungoma County
Interesting things to do in Bungoma County
1. Nature Walks and Hiking
Explore the lush green hills and forests of Bungoma County through nature walks and hiking. The region offers numerous trails with varying difficulty levels, providing beautiful views and a chance to connect with nature.
2. Caves and Waterfalls
Discover the scenic caves and waterfalls in Bungoma County. For example, the Sinyerere Waterfalls and the Sang'alo Caves are popular attractions worth exploring. Explore the Sinyerere Waterfalls, located near Webuye. Engage in nature walks and enjoy the serene ambiance while captivated by the cascading water's beauty.
3. Traditional Dance and Music
Experience the vibrant Luhya culture through traditional dance and music performances. Many cultural events and festivals in Bungoma County showcase the region's rich heritage.
4. Malakisi Hot Springs
Visit the Malakisi Hot Springs, a natural geothermal site with warm, healing waters. The springs are believed to have therapeutic properties, and visitors can enjoy a relaxing soak.
5. The Crying Stone of Ilesi
Visit the Crying Stone of Ilesi, a unique rock formation that appears to "cry" on its face. The site holds cultural significance for the Bukusu community, and traditional rituals are performed here during important occasions.
Conclusion
Traveling from Nairobi to Bungoma County takes visitors through a region of Kenya rich in cultural experiences and natural beauty. With the convenience of matatu transportation and an array of attractions in Bungoma County, this journey promises an enriching and memorable adventure. Try to engage in the vibrant Luhya culture, explore scenic landscapes, and discover the unique cultural practices of this diverse part of the country.
Read also, Matatu Fare Prices from Nairobi to Laikipia County
Read also, Bus Fare Prices from Nairobi to Wajir County
Read also, Bus Fare Prices from Nairobi to Garissa County