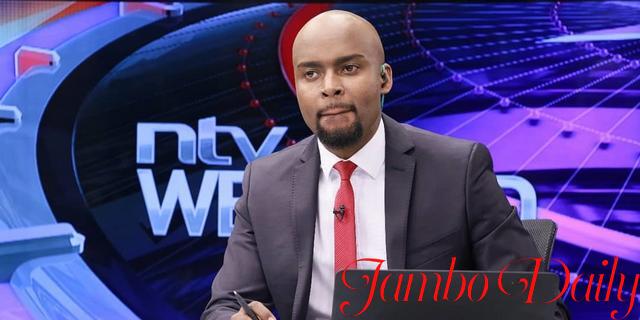 Mark Masai Biography, Family, Wife, Career, Education, and Net Worth
Mark Masai, born Masai Abdullahi Kasim is an established Kenyan journalist, presenter, and newscaster, working for Nation Media Group on NTV. Masai hosts the NTV prime news and he is well known for his eloquent mastering of the English language with a British accent.
He was raised by a British foster parent where he inherited his lovely British accent. The fine-looking guy is one of the most successful media personalities in Kenya at the moment.
In 2018, he announced that he was going to venture into films through his social media accounts. According to him, he was going to make his debut in a comedy show alongside Eve D'Souza.
Being a successful journalist, one of his greatest motivations is knowing that God wants him to make life better. According to him, nothing was handed to him in a silver plater but instead, he earned everything through his hard work.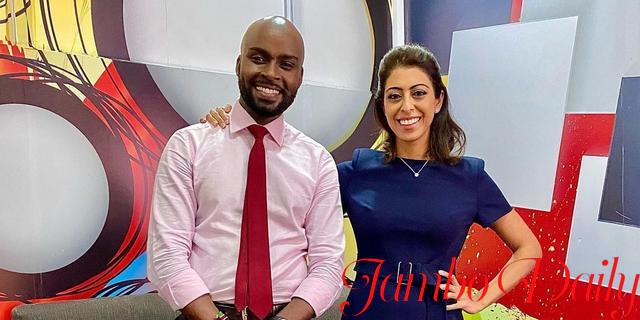 Photo/NTV
Mark Masai Age and Place of Birth
Masai was on October 20th, 1985 in Kenya.
Mark Masai Parents and Siblings
He was born in a Muslim family to Fatuma Abdullahi and an unknown father. However, his mother opted to give him up for adoption while he was still a baby to a British missionary woman, Mary Wright who was an English teacher.  Mary Wright raised Masai alongside his foster brother who much is not known about him.
As a junior, his foster mother advised him to join African Children's Choir (ACC). This gave him an opportunity to tour the United State and experience a different environment performing in front of a huge audience. The experience gave him the confidence to stand in front of people a skill that would later help in his career.
Since he was born in a Muslim family he had to shift to Christianity as her foster mother was a Christian. He dropped the Muslim name and he decided to call himself Mark.
Mark met his biological mother later in life when he was already an adult.  Just like any other person it was not easy for him considering his mother gave him up for adoption. But with time he accepted the situation and even allowed her to pay for his last years in college.
After so many unanswered questions in his head, he decided to ask his mother the whereabouts of his biological father. However, her mother kept insisting it was not the right time.
His mother later told him he had given his father Mark's contacts. His father contacted him while he was at work and he was out of words he had nothing to say to his dad considering he had never seen him since he was born.
Mark Masai Wife and Kids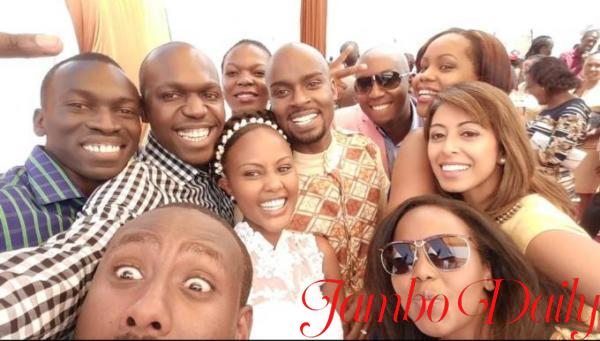 The cheerful journalist got married in 2015 to his long-time girlfriend Fiona Nduta. The two tied the knot in an exclusive invite-only ceremony held at Nairobi Chapel Ngong Road. Fiona is also a hardworking lady working with a nonprofit organization that deals with children living with physical disabilities. The two have been blessed with a daughter named Nashipae, meaning happiness in Maasai.
Mark Masai Education
Mark graduated from Tangaza University College with a degree in Social Communication.
Career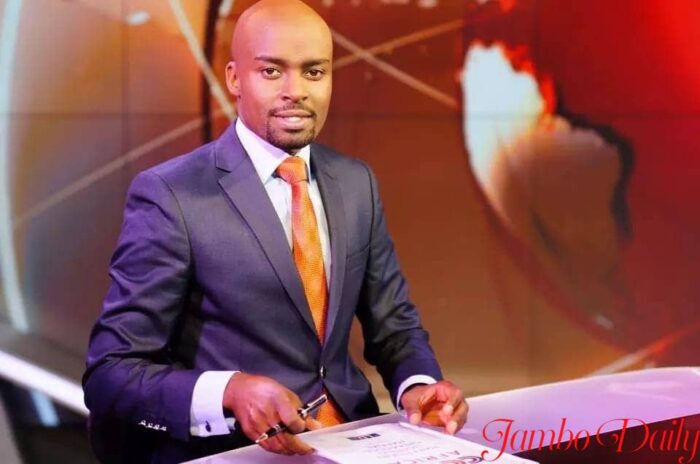 He started his career journey in 2008 at Hope Fm working as an Intern while still a student at Tangaza University College in Karen. After that, he graduated and landed a job at Radio Africa where he gained his first-hand experience.
He worked with Radio Africa for a while and then moved to Nation Media Group on NTV as a reporter and a news anchor. Mark established his name in the media industry while working with Nation Media. At the time he was only 22years working alongside senior journalists.
Many of his viewers noticed he was not just an ordinary news anchor as he had a different accent from what Kenyans expected. Well in a candid interview with local media many wanted to know the story behind his accent.
Mark noted that his foster mother who was a British missionary was an English teacher and she really insisted on the use of proper English. So to him, English was like his native language.
As a reporter, he focused more on humanitarian and environmental coverage. He did an excellent coverage in Dandora dams and their environment which received national attention.
He worked with NTV for three years before he was approached by China Central Television which was rising rapidly. However, after sometimes he resigned from CCT Africa and went back to Nation Media Group. Being a hard-working, intelligent and respectful person he was received by the media house with both arms.
Mark Masai can be well be described as a hardworking and down-to-earth person. In addition, he also describes himself as a funny person though many people have not yet seen that part. He has achieved a lot as a young person and he has a successful career through his determination
Mark Masai Net Worth
Masai has managed to keep information bout his net worth personal, and details are known concerning his wealth.