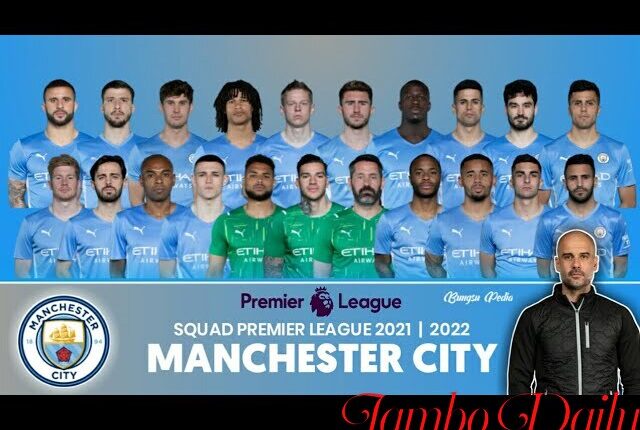 Manchester City Squad 2021/2022 Premier League.
Based in the East side of Manchester, Manchester City is an English Football Club that participates in the English Premier League, England.
The Club was founded in 1880 under the name St Marks-West Gorton before it changed its name to Ardwick Association FC in 1887. On 16 April 1894, the club's management resolved to name it Manchester City, a name it has retained up to date.
The sky blues joined the football league back in 1892 and won their first major title, the FA Cup in 1904. In 2003, the club relocated from Maine Road stadium to Etihad, which is their current home ground from where they have been performing excellently of late.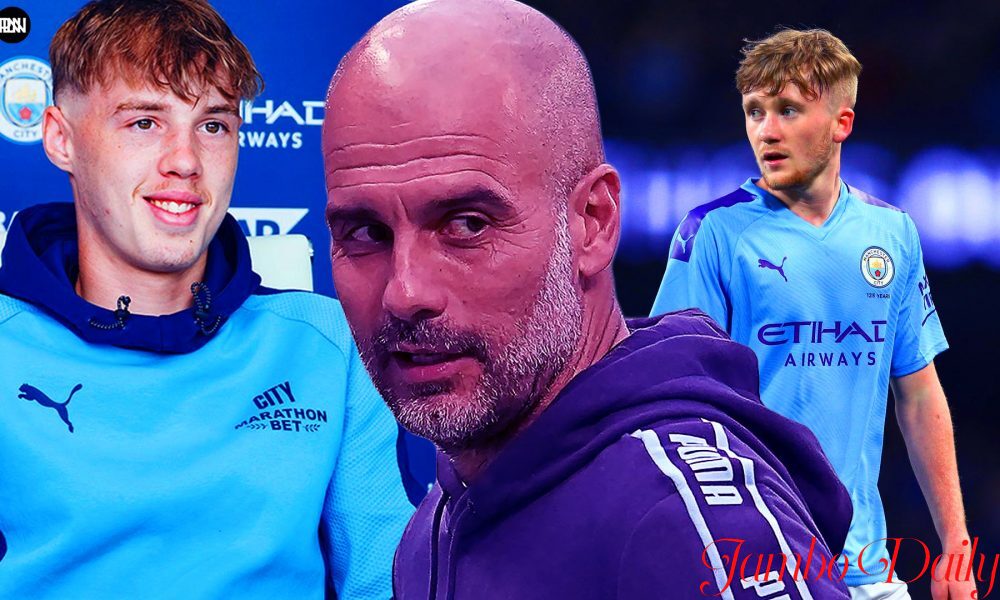 Read Also Chelsea FC Squad 2021/2022 Season.
Currently, the club holds a total of 28 titles which include Seven Premier League Cups, 6 FA titles, 8 English League cups, one cup winner, and six English Super Cups.
Manchester City is a two times consecutive winner of the premier league both in 2018 and 2019. In 2018, the club became the first English club to attain 100 points in the premier league competition.
The English club currently has a team of 24 players with 4 goalkeepers, 9 Defenders, 8 Midfielders, and 4 Forward players.
List of Manchester City Players, Jersey Numbers, and Countries of origin.
Manchester City Goalkeepers.
1. Zack Steffen- 13- United States.
2. Ederson- 1- Brazil.
3. Scott Carson- 33- England.
Defenders.
4. Kyle Walker- 2- England.
5. Ruben Dias- 6- Netherlands.
6. John Stones- 5- England.
7. Nathan Ake- 6- Netherlands.
8. Oleksandr Zinchenko- 11- Ukraine.
9. Aymeric Laporte- 14- Spain.
10. Benjamin Mendy- 22- Defender.
11. Joao Cancelo- 27- Portugal.
12. Philippe Sandler- 34- Netherlands.
Read Also: Manchester United Squad 2021/2022 Season.
Manchester City Mid Fielders.
13. Ilkay Gundogan- 8- Germany.
14. Rodri- 16- Spain.
15. Kevin De Bruyne- 17- Belgium.
16. Bernado Silva- 20- Portugal.
17. Fernadinho- 25- Brazil.
18. Phil Foden- 47- England.
19. Jack Grealish- 10- England.
20. Patrick Roberts- 0- England.
Forward.
21. Raheem Sterling- 7- England.
22. Gabriel Jesus- 9- Brazil.
23. Ferran Torres- 21- Spain.
24. Riyad Mahrez- 26- Algeria.
Source: Premier League