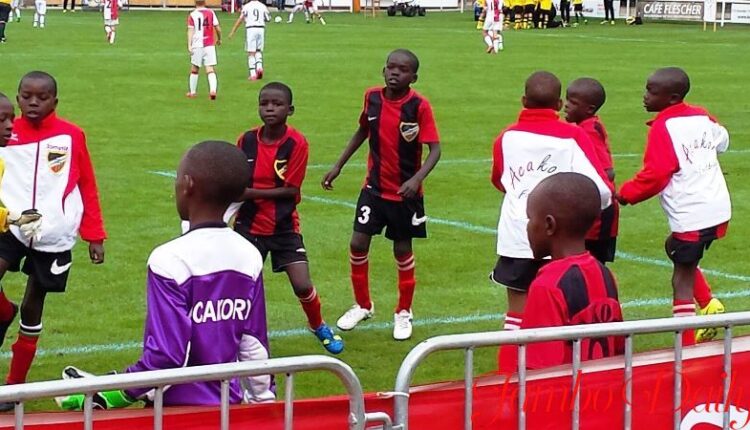 Best Football Academies In Kenya
This is a list of the Best Football Academies In Kenya. Kenya has produced and continues to develop world-class players like Victor Wanyama, thanks to local football academies that groom young and skilled players around the country.
In fact, some of Europe's top football teams rely on local talent that costs nothing to acquire, and these players are among the world's most successful footballers. This is due to the guidance and instruction they received when they were young.
Some football academies in Kenya have produced both local and international football players including JMJ Soccer Academy and Liberty Sports Academy.
Best Football Academies in Kenya
1. JMJ Soccer Academy
Victor Wanyama, who used to play for Premier League club Tottenham Hotspur and currently plays for CG Montreal, Ayub Timbe, who currently played as a forward for Beijing Renhe in China League One, and Johanna Omolo, who played for Belgian club Royal Antwerp, are all graduates of the academy.
Location: Nairobi West, Nairobi County.
Read Top Ten Best Football Stadiums In Kenya 2021.
2. Express Soccer Academy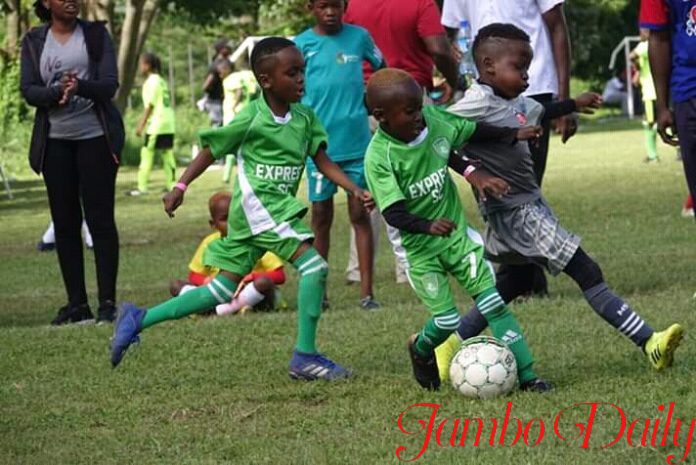 Express Soccer Academy, founded in September 2011 by Coach Maurice Mbowo, is one of Kenya's top soccer academies. The school is well-equipped and overseen by a group of highly qualified and experienced honorary volunteer advisory board members.
It boasts of having some of the best coaches in the country, all of whom have received training in various aspects of football development. For both boys and girls, the academy offers two programs: school-based and Saturday programs.
In a pleasant and safe soccer environment, the academy offers both beginner and competitive soccer programs to school students. Express Soccer Academy mostly caters to children aged three to fifteen.
Location: Apostle of Jesus Youth training Institute office block, Seminary Drive, Karen.
CONTACTS: Call 0740072901 or 0720094049
Email – expresssports2012@gmail.com
3. FISA Academy
Friendship International Sports Academy – FISA was founded by its directors, Dr. Maurice Awang Owuor and Mr. Amit Shah, in 2006. The academy's mission is to develop and nurture young athletes, primarily in soccer. Children and teens from nearby neighborhoods such as Mukuru slum and south B attend the school.
4. Junior Stars Football Academy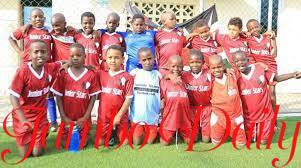 Junior Stars Football Academy, founded in 2008, is one of the greatest football academies in the country.
The Junior Stars Youth Development Program, a community-based organization centered in Kenya's coast region, is the driving force behind the academy. With football as their instrument of change, their main purpose is to promote smart, strong, self-assured, and empowered youths.
Well-trained trainers cultivate football talent at Junior Sports Academy, who also organize friendly matches and tournaments with other clubs to expose their youngsters to fresh sets of abilities.
Simultaneously, young children are given advice and counseling on cultural issues like drugs and early sexual activity.
Location: Bamburi, Mombasa – Tausi Plaza opposite JCC Junction, Lai Stage.
Contacts: 0733695721
5. Liberty Sports Academy
Liberty Sports Academy, founded in 2008 by late Accra billionaire Alhaji Sly Tetteh and former Harambee Stars coach Jacob Ghost Mulee, is perhaps Kenya's top football academy.
The team won both the Nairobi County League and the Nairobi Provincial League in their debut seasons, going undefeated in each. Liberty was promoted to National Division 2 in 2015, and then to National Division 1 in 2017, after winning the overall championship.
It has produced world-class players such as Michael Olunga, a forward for Guizhou Zhicheng in the China Super League.
Location: Their home stadium is Camp Toyoyo located in Jericho, Nairobi. The stadium capacity is 1,500 people.
Contacts: 0745623900
Email – info@libertyfootball.co.ke
6. Ligi Ndogo Soccer Club Academy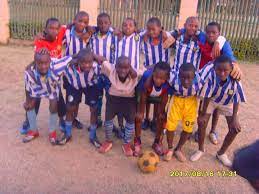 Ligi Ndogo Academy was formed in 2002 with the goal of providing a safe setting for young people to develop their soccer skills outside of the classroom.
It's set up like a soccer league, with regular matches and training sessions that help the instructor and the child get to know each other better, resulting in the child gaining more practical skills.
The academy caters to adolescents of all ages, with different teams in each category at different locations. Children learn many skills such as leadership, teamwork, discipline, and responsibility, culminating in a well-rounded player.
Ayub Masika, a member of the Harambee Stars, is a graduate of the institution.
Location: Soth B, Gigiri, and Karen.
Contacts: 0721944821 for any inquiries.
7. Sadili Oval Sports Academy
Sadili is a social company that uses sports and education to help children and teens improve their lives and prepare for the future. More than 7,000 Kenyan youngsters have benefited from the academy's life skills training, mentorship, and coaching.
The academy has received numerous awards, including the "Spirit Of The Land" Award from the International Olympic Committee at the Salt Lake City Olympics in 2003 for our Sports For Life Program, the GFOrSE Award in Japan in 2003, and the PTR Humanitarian of the Year Award in the United States in 2004.
In August 2001, UNEP and the Global Sports Alliance named it the Model Centre for Excellence for Africa.
Location: Along Kitengela road, Nairobi.
Contacts: 011543217
8. Acakoro Football Academy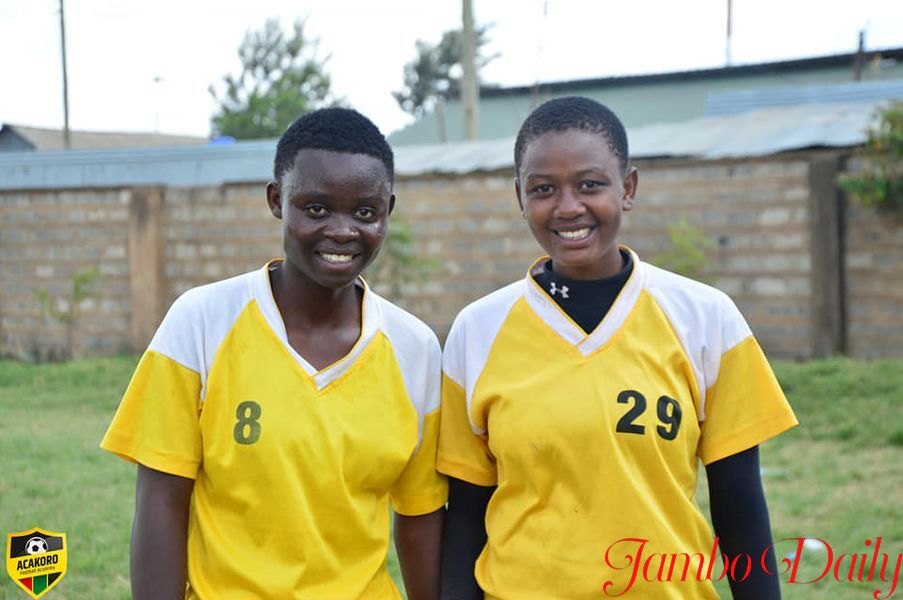 This is so far one of the best football academies that have taken the best foot forward to identify and nurture young talented children in the world of sports, especially football.
This is in line even with the country's move to the competency-based curriculum that will focus on nurturing talents and skills rather than classroom work only.
Location: Patreva Heights, Ground floor Kamunde Road, Nairobi
Read Interesting Facts About Gor Mahia FC, Achievements, and Much More
9. Cheza Afrika
Cheza Afrika is a soccer youth programme based in Mukuru Fuata Nyayo, South B Mukuru. In February 2008, the project was created and registered as a CBO. Soccer is used to mentor youngsters and teenagers.
10. KYSA International Soccer Academy
The KYSA International Soccer Academy is a program that strives to empower young people through sports, allowing them to reach their full potential and enhance their lives through training and growth.
It employs soccer as a means of teaching young children important skills and keeping them out of trouble. The academy is divided into three categories: junior academy (ages 4 to 16), senior academy (ages 16 to 20), and advanced players (ages 20 and above).
Location: 20 miles from Nairobi City Center, opposite USIU University and Safari Park Hotel and Casino.
Contacts: 0722326599 or 0796212093
11. Hearts of Ruiru sports center
Mary Mbeki founded the H.O.R.S.C. in 2012. It began as a modest soccer squad for boys under the age of 13 and has since developed into a fully equipped sports academy.
The most recognized and dynamic of all the under 13 teams competes in the Federation of Kenya Football (FKF) under 13 league. The Ruiru Sub-County league is home to the Under 17 team. Its principal goal is to raise a generation of Christian-based professional athletes who are disciplined and diligent.
Location: Ruiru town, Kiambu County.
Contacts: 0713024618 or 0755825441
12. Uweza Soccer Academy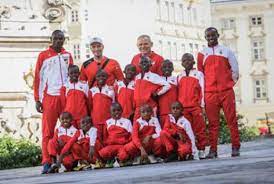 The Uweza Soccer Academy provides opportunities for young boys and girls from Kibera's slums to participate in coaching sessions, well-structured matches, and tournaments.
Boys' Uweza teams currently include under 8, under 10, under 12, under 14, and under 16 teams. There are two possibilities for girls: under 12 and under 16.
The Uweza Foundation, a community-based organization, runs the academy, which aims to provide a platform for less privileged but skilled slum players to hone their talents in a more disciplined setting.
The Uweza Men's and Women's senior teams compete in the Nairobi County League of the Football Federation of Kenya.
Location: Karanja Road in Kibera Nairobi.
Contact: 0720384393
Other Notable Football academies in Kenya include: 
Ujuzi Soka – Ujuzi Michezo runs this center, which is associated with the Kenya Football Federation.
Toto sports Academy
Michezo Academy
Elite Soccer Academy
Mainstream Sports Academy
Nakuru West Youth Soccer Association
Star Soccer Academy
Nairobi Sunshine Soccer Academy