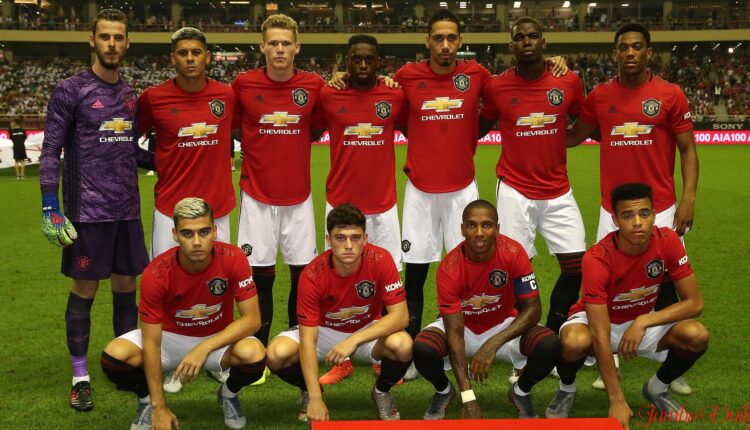 English Premier League Winners Of All Time.
The English premier league is arguably one of the greatest soccer leagues with large followers worldwide. The league consists of 20 teams from different parts of England competing for the EPL cup that is up for grabs once in a year.
Each team plays a total of 38 matches in every season, one game at home and one game away. Each of the 20 teams has a home and away game against each team, and that brings to a total of 380 matches. The football league runs from August to May every year and the title is awarded to the winners at the end of the league.
In each season, the last three teams on the table are demoted to relegation and another three teams from an assortment of English football teams are selected to join the EPL in the succeeding year.
The top four teams on the table also receive recognition from the league management and are awarded accordingly, with the winner receiving the trophy and an assortment of other prizes.
Since the league was launched in 1891, Manchester United is the team that has been awarded most league titles tagged at 20. Manchester is closely followed by Liverpool at 19 and Arsenal at 13.
Other notable teams that have received trophies include Manchester City and Chelsea football clubs with 7 and 6 titles respectively.
Here is a list of Premier League Titles won per club from 1889 to 2021.
1.Manchester United-20
2. Liverpool FC- 19
3. Arsenal FC- 13
4. Everton FC- 9
5. Manchester City-7
6. Aston Villa-7
7. Sunderland AFC- 6
8. Chelsea FC- 6
9. Newcastle United-4
10. Sheffield Wednesday- 4
11. Blackburn Rovers-3
12. Huddersfield Town-3
13. Leeds United-3
14. Wolverhampton Wanderers-3
15. Burnley FC- 2
16. Derby County-2
17. Portsmouth FC- 2
18. Preston North End- 2
19. Tottenham Hotspur- 2
20. Ipswich Town-1
21. Nottingham Forest-1
22. Sheffield United-1
23. West Bromwich Albion-1
24. Leicester City-1
Manchester United's most titles were garnered between 1993 and 2013, a 20-year period of victory when his heavyness the football maestro sir Alex Ferguson was managing the English Club.
Indeed sir Ferguson left a huge legacy at old Trafford that no other manager can possibly delete. Infact, since his retirement in 2013, Manchester United have never won an EPL trophy and their last victory was during the 2012/2013 season just before Ferguson's exit.
Since the retirement of Ferguson, Manchester United's rivals Man City took over their glory and have won four league titles since then, with the most recent one being in 2020/2021 season.
Manchester City's current manager Mr Pep Guardiola seems to be doing good as his boys are performing excellently especially when it comes to home matches. During the 2018/2019 season, Manchester City became the first English club to attain 100 points in an EPL league competition.
They have since continued to perform well in their other contests, both in the EPL and other leagues including the carabao cup which they have won multiple times.
Chelsea are doing fairly well as they have been consisted in widing up the league at top 4 over the last few years. They have won two league titles in the last ten years margin, one in 2014/2015 and another one in 2016/2017 season.
Leicester city is the most recent team to be added to the list of EPL winners after grabbing the trophy during the 2015/2016 season. They have since continued to gear up efforts with an aim of grabbing the second trophy and lift their flag higher in English football.