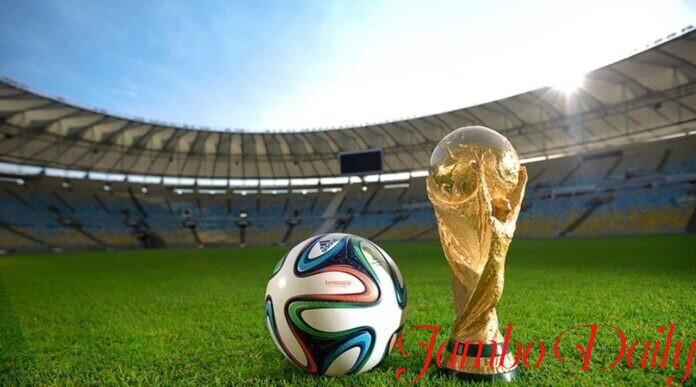 List of Countries that have Won the World Cup Since 1930
Several Countries across America and Europe have won the World Cup since its inaugural match was played in 1930. The FIFA World Cup is an international football competition that began in 1930. Men's national teams of FIFA compete for the title.
The tournament has been held every four years, except in 1942 and 1946, when it was canceled due to World War II. France won the 2018 FIFA World Cup in Russia, defeating Croatia 4-2 in regulation time.
How many Countries have Played World Cup?
79 countries have competed in at least one of the 21 tournaments. Thirteen of them have advanced to the final match, and eight have won. Brazil is the most successful World Cup team, with five titles, and the only country to have competed in every World Cup tournament.
Italy and Germany each have four championships. Defending champions France, and past champions Uruguay and Argentina, each, have two titles. England and Spain have one title each. The winning team receives the FIFA World Cup Trophy, with their name emblazoned on the bottom side of the trophy.
Read List of African Countries in World Cup 2022
As of 2018, the 1934 final game is the most recent final in which two teams competed in their inaugural final. The Luzhniki Stadium in Moscow, the nation's largest sports facility, hosted the championship game of the most recent tournament to take place in Russia.
Only South American and European countries have participated in World Cup final matches as of 2018. Six countries—Uruguay, Italy, England, Germany, Argentina, and France—have won the championship as the host. Brazil and Sweden have lost the championship game as hosts.
Has any African Country won the World Cup?
Unfortunately, No African country has won the World Cup final or even made it to the semi-finals. American and European Countries have produced world cup winners.
We have compiled a list of countries that have won the World Cup title since it was introduced in 1930.
List of Countries that have Won the World Cup, Runners, and Hosts
Hosts
Winner
Score
2022 Qatar
2018 Russia
France
France 4-2 Croatia
2014 Brazil
Germany
Germany 1-0 Argentina
2010 South Africa
Spain
Spain 1-0 Netherlands
2006 Germany
Italy
1-1, then Italy beat France 5-3 in penalties
2002 Japan / S. Korea
Brazil
Brazil 2-0 Germany
1998 France
France
France 3-0 Brazil
1994 USA
Brazil
0-0, then Brazil defeated Italy 3-2 in penalties
1990 Italy
Germany
Germany 1-0 Argentina
1986 Mexico
Argentina
Argentina 3-2 Germany
1982 Spain
Italy
Italy 3-1 Germany
1978 Argentina
Argentina
Argentina 3-1 Holland
1974 Germany
Germany
Germany 2-1 Holland
1970 Mexico
Brazil
Brazil 4-1 Italy
1966 England
England
England 4-2 Germany
1962 Chile
Brazil
Brazil 3-1 Czechoslovakia
1958 Sweden
Brazil
Brazil 5-2 Sweden
1954 Switzerland
Germany
Germany 3-2 Hungary
1950 Brazil
Uruguay
Uruguay 2-1 Brazil
1946
not held
1942
not held
1938 France
Italy
Italy 4-2 Hungary
1934 Italy
Italy
Italy 2-1 Czechoslovakia
1930 Uruguay
Uruguay
Uruguay 4-2 Argentina