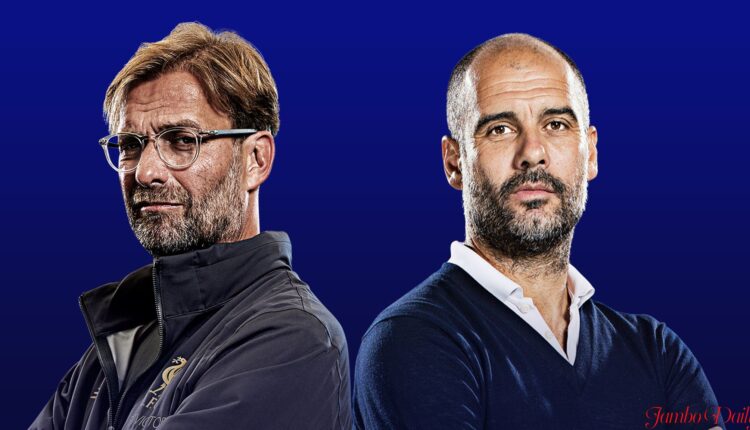 How Man City and Liverpool Could Play Off to Decide Title
It is clear that the Premier League title race is between Man City and Liverpool. Manchester City knows that if they earn four points in their next two games, they will win the title again, but an unprecedented winner-takes-all decider isn't as unlikely as it seems.
If two teams are level on points, goal difference, goals scored, and head-to-head results, the Premier League rules dictate that a 39th match will be played to determine the champions.
The latter has already been accomplished, with both games between the two teams finishing in a 2-2 tie. If Liverpool wins their last two games – and City wins one game, Man City and Liverpool will finish the season level on points.
Read Manchester City Squad 2021/2022 Premier League.
So far, everything seems reasonable. Now we'll look at the situation of the goals.
If Liverpool wins three more points than City in their remaining games, goal differential will be the deciding factor in the title race. On that score, City is seven points ahead.
If Liverpool pulls it back – which isn't impossible – it comes down to goals scored. City has 94 points and Liverpool has 89. If the season ends with a tie of goals scored, we'll run into the playoffs.
Manchester City have on their side kept a good record in the last winning their last 5 matches with the most recent 5-1 defeat against Wolves and an earlier 5-0 defeat against Newcastle.
Liverpool have faced off with two hard nuts first with Tottenham who neutralized the game and with Aston Villa, whom they narrowly won against (2-1).
The remaining Premier League games
The run-in

Liverpool

Manchester City

Saturday, 14 May: FA Cup final v Chelsea

Sunday, 15 May: Away v West Ham

Tuesday, 17 May: Away v Southampton

Sunday, 22 May: Home v Aston Villa

Sunday, 22 May: Home v Wolves
While a direct shootout between the rivals would be enticing to the casual observer, it might be a significant headache for the league and Liverpool's Champions League final preparations.
Read Liverpool FC Squad 2021/22 Premier League.
Although no plans have been made for when or where such a game would be played, international matches are set to start on 1 June, and a date of 25 May – just three days before Liverpool's Champions League final against Real Madrid – appears to be the most plausible.