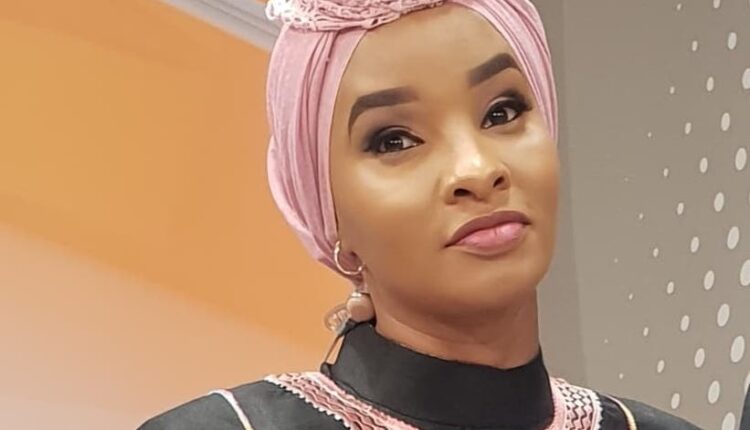 Lulu Hassan Bio, Age, Husband, Career, Education, Kids and Net Worth
Lulu Hassan (Lulu Khadija Hassan), born in the Coastal region is a renowned Swahili news anchor and a film producer. Currently, she is working for Royal Media Services on Citizen Tv as the host of Nipashe Wikendi. 
Lulu host the Nipashe Wikendi alongside Rashid Abdalla, who is also her husband. The duo also hosts a special segment, Mawaidha alongside Bi Mswafari, Benjamin Zulu, and other marriage advisors.
The segment airs every Saturday after the 7 pm news where they give marriage advice to their audience. What many people like about the adorable news anchor is her personality.
Despite, being famous she has remained calm, humble, and away from controversies. In addition, she is an inspiration to many young female journalists.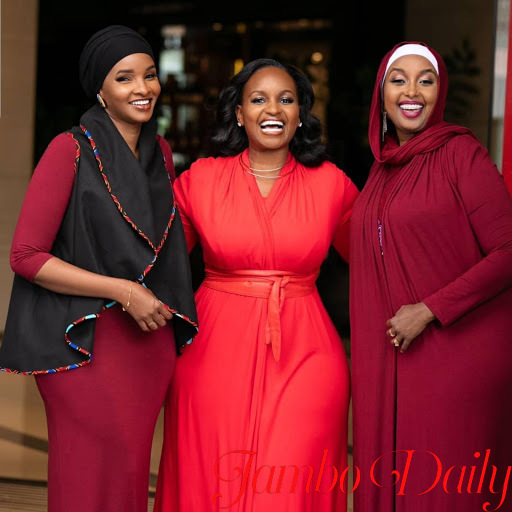 Lulu Hassan Age and Place of Birth
She was born in the coastal region, Kenya however, her actual date of birth is still not available. The information will be updated as soon as it's in the public domain.
Lulu Hassan Family and Parents
She is the firstborn daughter of the late Mariam Abu, Kikuyu with  Seychellois roots. At the moment much is not known about her father. The news anchor grew up alongside her two younger sisters.
Her mother died in 2007, the same year she met her husband Rashid. In addition, she also manages a real estate business that her mother left.
Lulu Hassan Husband and Kids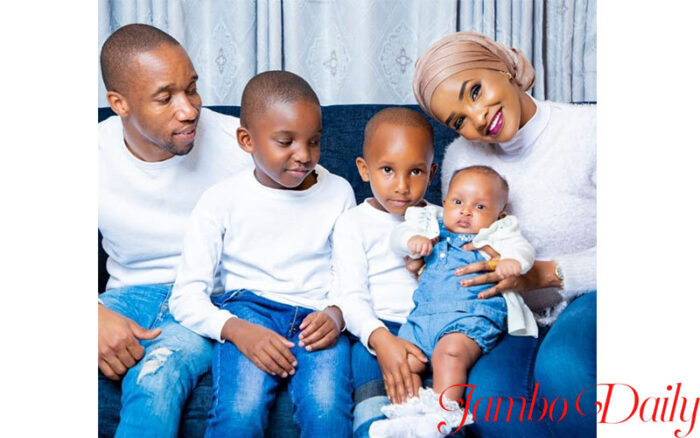 She is a loving mum of three, two boys, and a daughter, she is married to her co-host Rashid Abdalla. The two met in 2007 when they were both working for Radio Salaam in Mombasa.
The same year they met, she lost her mother and Rashid gave her a shoulder to lean on. Something about this couple is that they only dated for two weeks before Rashid popped the question.
At the time he was proposing he was broke and he was earning Ksh 5000 a month. So he had no money to pay for the dowery but he submitted a prayer mat and a Quran.
The two wedded in 2013 after staying together for such a long time. Funny enough, the two were staying in the same house but never got intimate until the wedding night.
Lulu Hassan Education
She attended the Agha Khan Academy in Mombasa. After that, she joined Salrene Travel Operations College where she studied, cabin crew, hostess, human resource manager, and ticket officer. Lulu pursued a journalism course after landing a radio job.
Lulu Hassan Net Worth
The Swahili news anchor earns an estimated salary of Ksh 300k plus allowances. Talking of her net worth the amount can be estimated to be around Ksh 10million.
Career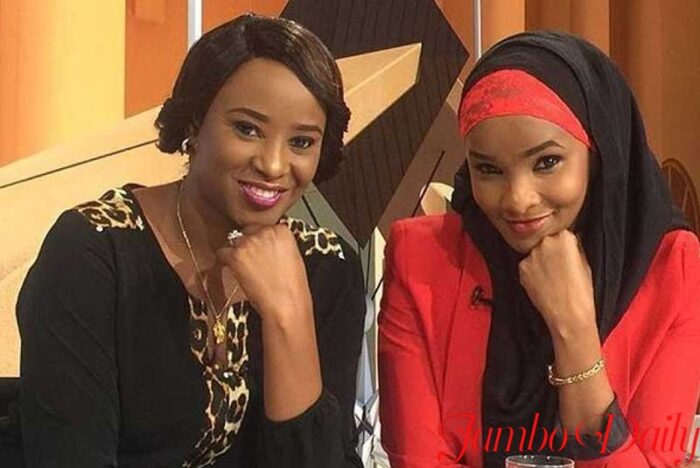 They say a journey of a Thousand Miles Begin with a Single Step, Lulu began her journey in 2008 at Radio Salaam in Mombasa. However, at Radio Salaam she was not a Swahili anchor, instead, she broadcasted in English.
While still working at Radio Salaam, a KTN cameraman enlightened her about a problem they were having at the studio. According to the cameraman, two of their Swahili news anchor had gone for maternity leave and they had not found a suitable person to replace them.
Lulu never hesitated after she heard about the position. She went straight and applied for the position and she was invited for an interview where she passed the screen test.
Lulu was then hired by KTN, a Standard Media Group-owned network. With KTN she switched from English to Swahili news anchor. She worked with the station for a while before moving to Royal Media Services on Citizen TV.
When she joined Citizen Tv she became the host of Nipashe alongside Kanze Dena. The two hosted the program for a long time before Kanze got an appointment as the Statehouse Spokesperson.
The two created a strong bond on and off the screens. After the departure of Kanze Dena, Citizen Tv recruited Rashid Abdalla to replace her as the co-host of Nipashe Wikendi.
Interestingly, the two are a couple so Lulu was going to host the same program with her husband. This was something unique since many companies are always against a husband and wife working under the same roof.
When they started many were wondering if the program will last. Surprisingly, the program is one of the most viewed programs, and their chemistry in the newsroom is always on point.
Away from hosting the Nipashe Wikendi, the lovebirds also host a marriage advisory segment by the name of Mawaidha. In the segment, they feature a marriage counselor by the name of Bi. Mswafari.
Film Production
Lulu is a clear definition of Beauty with Brains, away from her broadcasting career she is also an entrepreneur. Together with her husband, they own a production company by the name of Jiffy Pictures.
The production company specializes in local dramas and it has been successful since it was founded. They have produced several films which have gained enough audience. The films include Aziza, Huba, Maria, Mchikichi wa Pwani, and others