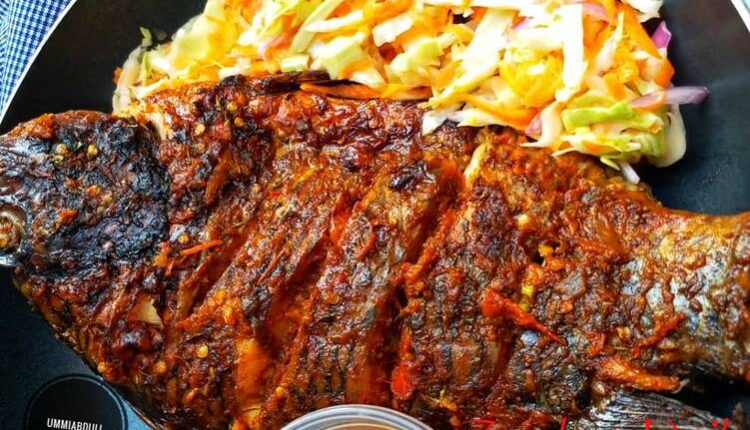 List of The Best Fish Joints in Nairobi.
Best Fish Joints in Nairobi ~ Fish is regarded as one of the most known delicacies in Kenya. For decades, fish has been termed as a stable food for luo community due to their love for fish.
A well-prepared fish blend well with different meals but in Kenya the delicious meals goes hand in hand with Ugali and greens.
With the high demand of this delicious meal within the city, many joints have emerged but getting the right joint with the most delicious fish at an affordable price is a hard task. Well, you don't need to panic as we got you covered. Below is a well-drafted list of the best fish joints in Nairobi.
Best Fish Joints in Nairobi
1. Mama Oliech Restaurant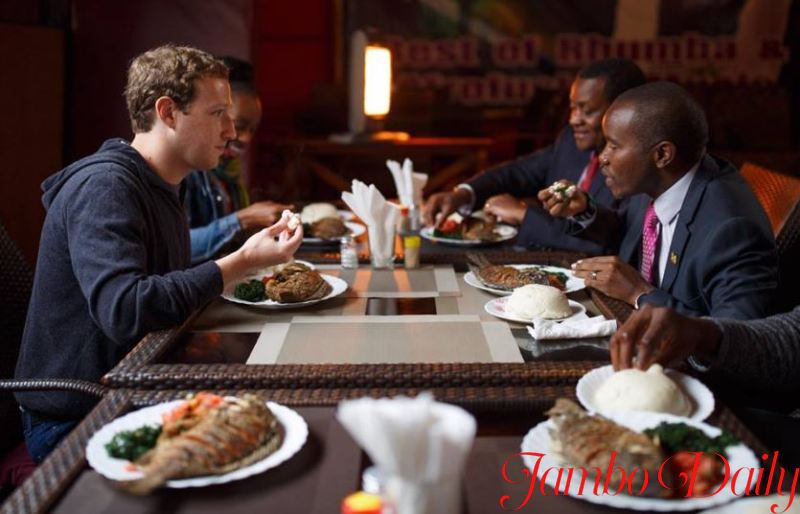 The rastaurants was founded in 2006 by the late mother of Dennis Oliech and after her death the family took over. The restaurant is well known for its fresh-deeped fish that comes in accompaniments of Kachamburi, greens and Ugali. It has been ranked as one of the top fish spot in Nairobi with most celebrities visiting the restaurants during the lunch hours.
The restaurant caught the attention of of Kenyan when Facebook founder Mark Zuckerberg visited the joint and had the taste of Samaki and Ugali. In addition, the restaurant got the opportunity to prepare fish and Ugali for the former US President Barack Obama when he visited his ancestral land.
Location
Main branch is located along Marcus Garvey road, Kilimani, Nairobi.
2. The Big Fish Restaurant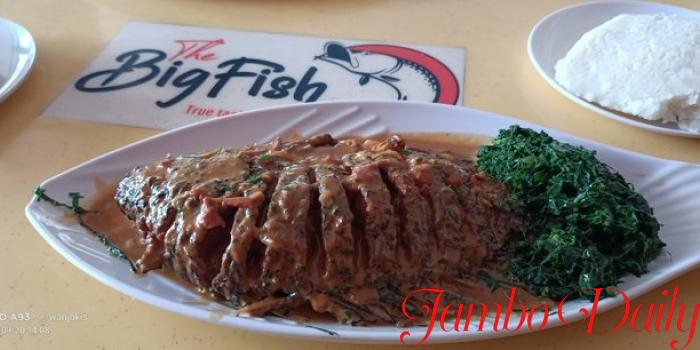 The Big Fish is one of the newest joint in Nairobi serving fresh and delicious fish from Homabay county. Their fish size and recipe is one of the things that have placed them on the map.
It started as a small joint located alongside Thika road, but in 2020 during the Covid-19 pandemic one guy took a picture of well-prepared fish and posted it on his twitter account and by God grace the tweet went viral and salvating netizen placed their orders. Following the welcoming response from online nation The Big Fish Restaurant launched a new subsidiary in the suburbs of Westlands.
Location
Thika Road near Garden City, Nairobi
Alozi Estate Road, Westlands, Nairobi
3. Nyumbani Restaurant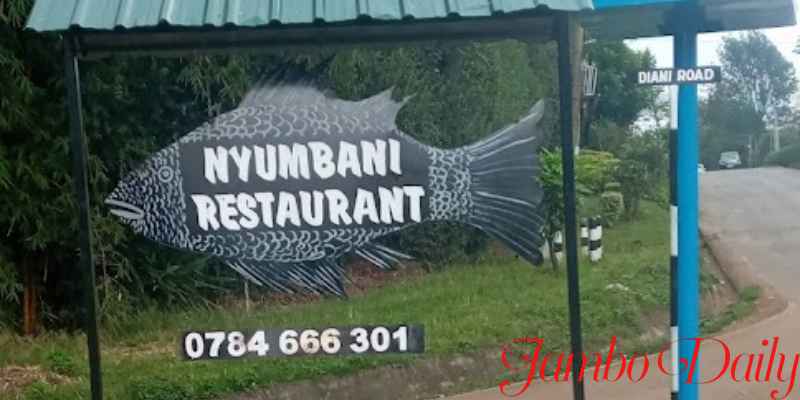 Apart from being served in a quiet and peacefull place, Nyumbani is also one of the fish spot that you can be served at an affordable cost. The best thing about this restaurants is that you decide the accompaniment you want, they have all varieties of greens. Their chefs are on another level and trust me you won't regret visiting the joint. Their working hours starts at 8:00 am to 10: 00 pm.
Location
Along Diani Road, Nairobi.
4. K'Osewe Ranalo Foods
K'Osewe is the perfect spot for luo traditional food and fish is on of their traditional food. They not only prepare fish, they prepare it how you want it to be. If you want it to be smoked, coconut, fried or roasted they got your back. Their space is quite big meaning it can accomodate a number of guest so space isn't an issue as well as ample parking.
Location
Main branch along Kimathi Street, Nairobi.
5. Everything Fish Restaurant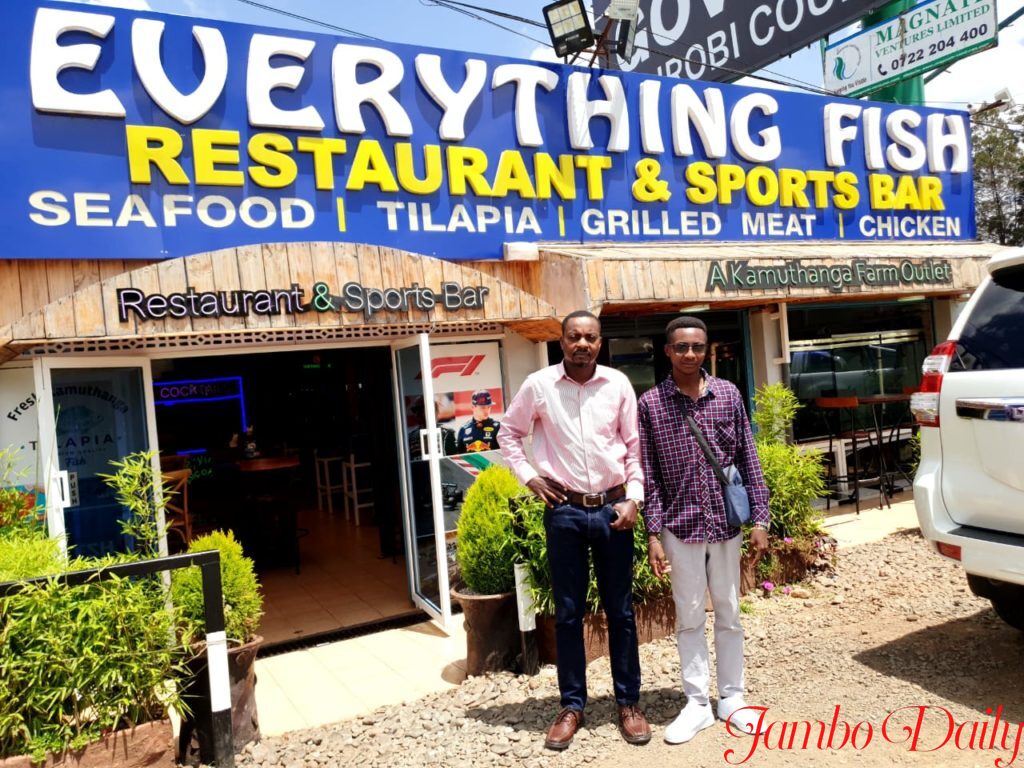 This restaurant focuses on fish preparation only meaning their fish is professionally prepared. The restaurant is graced with cool and chilled music and to make things sweeter it has a sports bar on the side where you can order two bottles while enjoying you favorite football team.
Location
Along Ngong Road, Nairobi
6. Seven Seafood and Grill
Seven Seafood is a well know restaurant specializing on sea food, where they have all the seafood you might want to taste. Being seafood gurus their delicious fish that comes with Ugali, greens of your choice and kachumbari is finger licking.
Location
ABC Place, along Waiyaki way, Nairobi
7. Mawimbi Seafood Restaurant
The restaurant is located at Longonot Place, Kijabe Street, Nairobi and it is one stop spot it got all the seafoods that are prepared according to your liking. Fried Tilapia,  fried Mudfish, roasted Nile perch and other seafood you might want to try they have them on their menu.
Location
Longonot Place, Kijabe Street, Nairobi
8. Golden Spot Restaurant
If you are around Hurlingham and you are craving for a tasty fish with Ugali and traditional greens. Golden Spot is the best spot for you, their hospitality is just welcoming and their fish menu is amazing.
Location