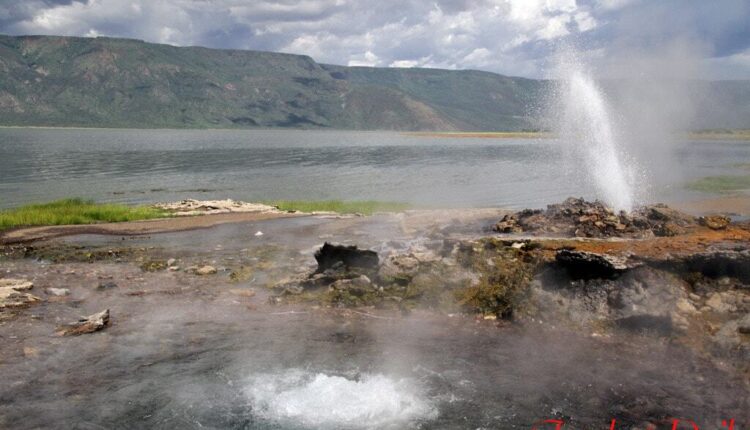 List Of Hot Springs In Kenya
Hot springs in Kenya; hot springs are water bodies whose temperature is slightly higher than the air temperature of their surroundings. Due to their unique nature, these springs serve as tourist attractions drawing visitors from different angles of the world.
So, why do hot springs attract visitors? well, spending some minutes in the spa or having a hot bath will definitely attract some charges. But dipping your feet into a self-made spa is definitely one of the most thrilling feelings you can ever have.
With all said and done, many are wondering where we get to see these wonders of mother nature. Well, below is the list of hot springs in Kenya that you can visit, they are also adventurous so, don't forget to tag friends.
List of Hot Springs in Kenya
1. Lake Magadi Hot Springs
The self-made spa is located Southwest of Nairobi city in a small town, Magadi town around 2hrs from Nairobi. The spring is mainly caused by saline hot springs that feature temperatures of up to 86 degrees. Unlike some of the hot springs where the springs are set up in a pool-like creation, Magadi is purely flowing springs.
2. Olkaria Geothermal Hot Spa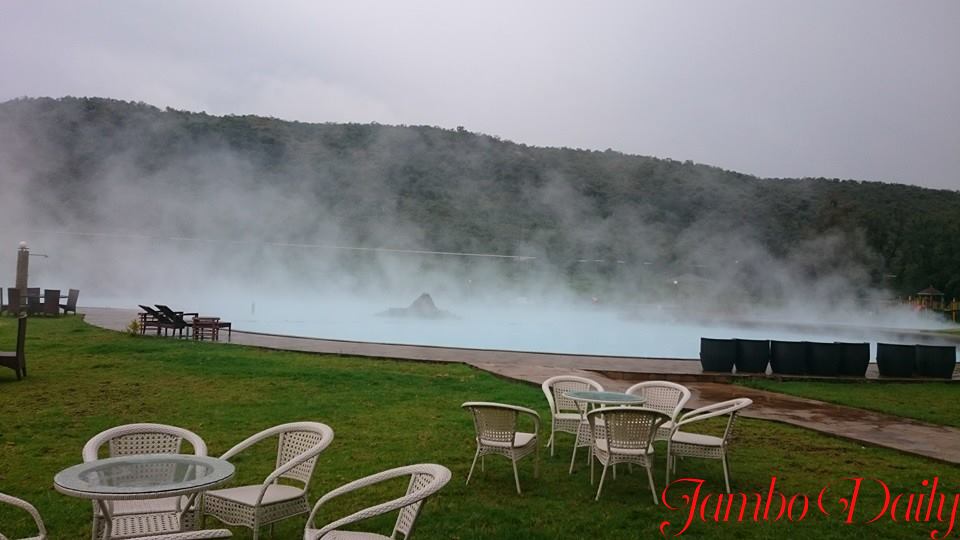 Olkaria is regarded as one of the largest hot springs in Africa with a magnificent view. The spring is based in Naivasha within Hell's Gate National Park in Nakuru County.
The best thing about this self-made spa is that it's well maintained with three cascade pools. The first one serves as the receiving pond for the hot brine that has a temperature of up to 90 degrees, that's pretty hot, trust me it's not a perfect spot to dip.
The second pool takes in the overflow of pool one but the temperature here stands up to 50 degrees and has a shallow end and deep end. The third pool has a temperature of 35 degrees and it is the biggest pool that can hold more than 400 people, now this is the perfect place to melt your street and enjoy a warm bath.
The pool is opened All Days of the week from 8:00 am to 6:00 pm. Please note visiting the spa is suitable using private transport means since it is located in a national park. You can also use public transport means but you'll have to rent a bike that is if you know how to ride one it cost 500 to rent one.
A restaurant is available but no accommodation is offered.
3. Lake Bogoria Hot Springs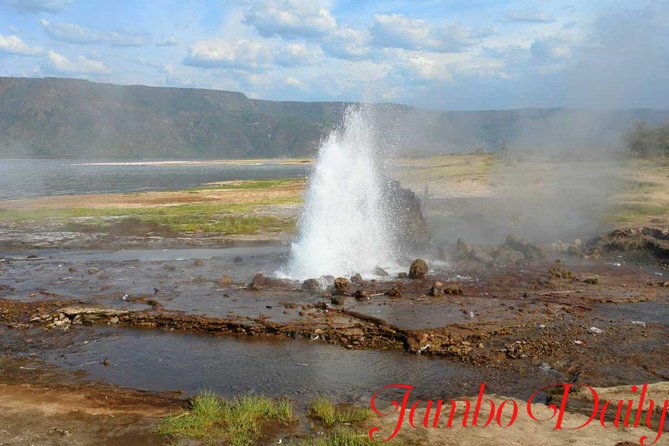 Lake Bogoria is one of the popular hot springs in the country with a conducive environment for school learning tours. The saline, alkaline lake is located in Marigat Baringo county.
The spring is well-known as an egg boiler spot, it is also famous for geysers based along the lake banks. The place is open to the public but there is also a resort nearby, Lake Bogoria Spa Resort, that has tapped the natural spring into a classy swimming pool. The off-resort springs are free but for the resort, the spring pool is 400 per adult and 200 per kid. However, for the hotel residents, swimming is free.
Restaurant and accommodation are available
4. Lake Turkana Hot Spring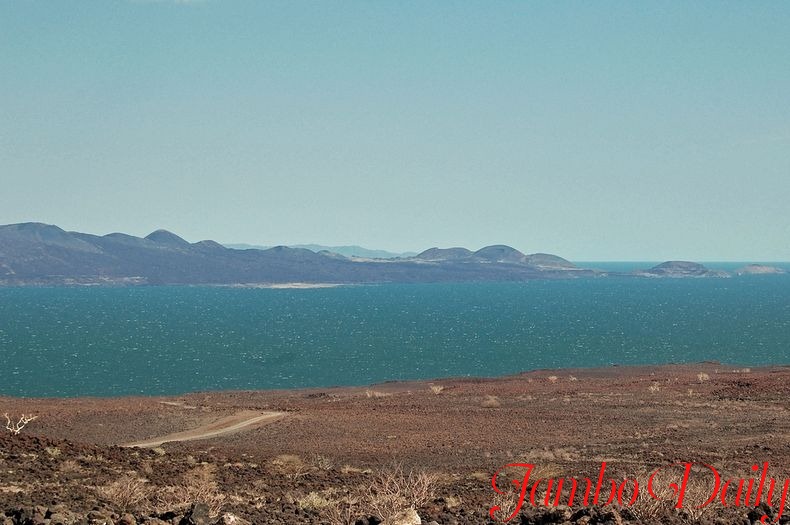 Speaking of the largest permanent and alkaline desert lake in the world, then Lake Turkana is the perfect answer for you. The lake also has numerous hot springs around it that are easily accessible. Well, no accommodation but there are perfect campsites around.
5. Lake Elementaita Hot Springs
Lake Elementaita hot spring is another hot spring based in Nakuru county. The spring is the eye-catching spring located at the shore of lake Elementaita one of the well-known salty lakes in the country. The best of thing about this precious spot is that it is not managed by any entity meaning you can visit without fear of any gate fee.
There are numerous hotels around the area that can offer guides to the springs in case you are looking for a perfect spot to spend your weekend.
6. Loburu Hot Springs
The springs are located near Lake Bogoria which has over 30 separate springs. Three of the springs have continuous geysers.