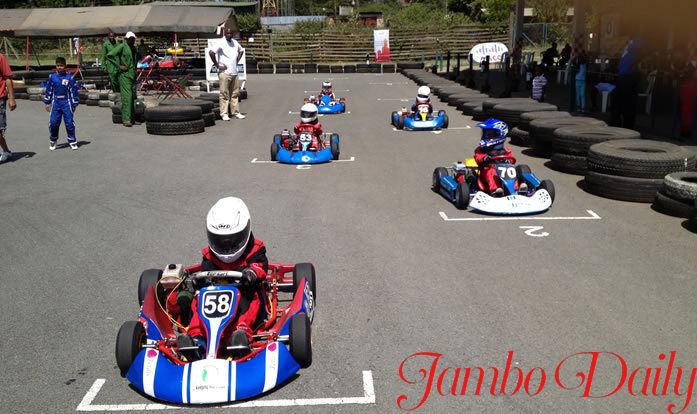 List Of Best Go Karting Places In Kenya
This is a list of some of the best Go Karting places in Kenya that you can visit. Go-Karting is one of the best games for motorsport racing enthusiasts. The four-wheeled-open cars are raced on a mot circuit track. It among the games recognized in the racing world where people dedicate their lives to it.
On the other hand, there are different organizations that pointed out an opportunity in this game and decided to bring the experience to fans who cheer professionals as they race.
Instead of cheering others while racing, you can race yourself and get to feel how the veterans feel while on the tracks. However, as a random racer, your speed is controlled by a speed limiter, meaning the Kart attendant can reduce the speed and can also stop the kart for safety measures.
Kenya is one of the countries that has embraced these games and below is the list of the best spot you can make a stopover and enjoy the ride.
Best Go Karting Places In Kenya
1. Whistling Morans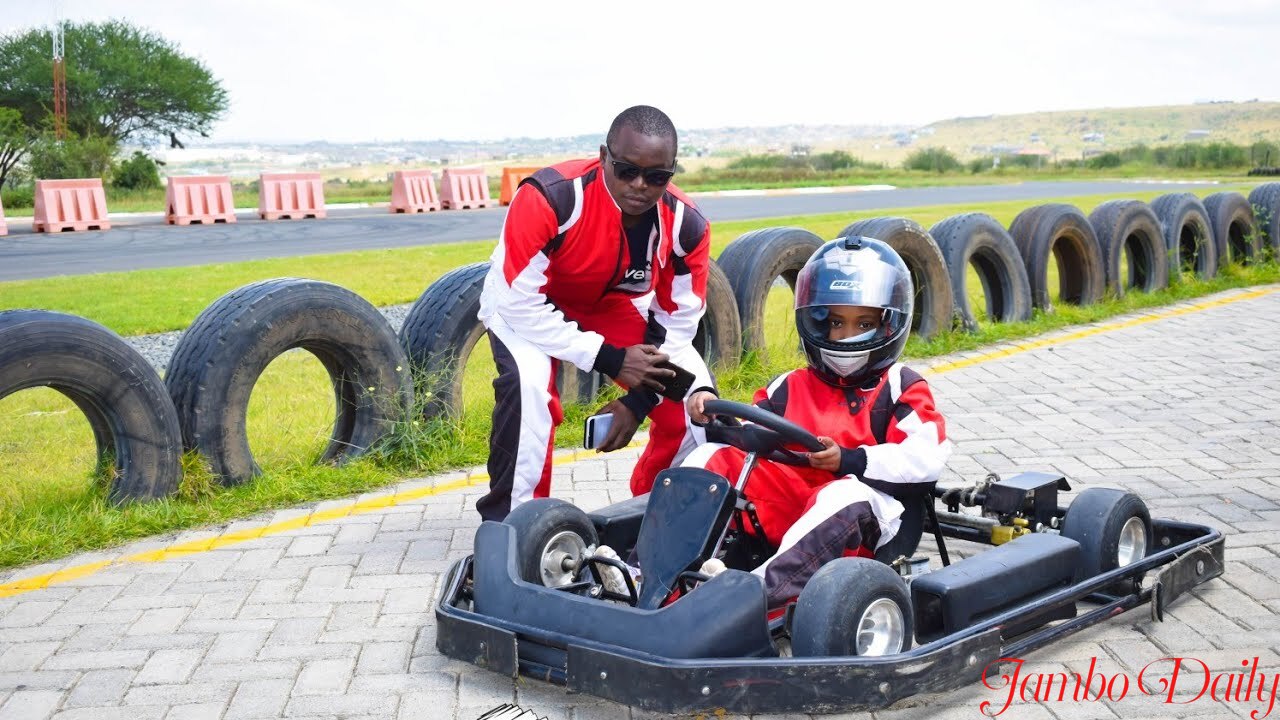 Whistling is one of the top Karting centers in Kenya based Athi River. The good thing about the center is that apart from being pocket friendly they also bring everybody onboard, this means if you are aspiring to take Karting to the next level they got you covered, if you just want to have fun and release working stress they also got you covered.
Their bays are well equipped, featuring  power outlet for batteries charging, phones and computer They also have a shop for Karting gears and spares. In addition, they also sell and hire used Karts, so if you are planning to own one you can visit their shops.
Prices
Cadet
1. (6 – 11 yrs)
15 Minutes
Commercial
2. GP Karting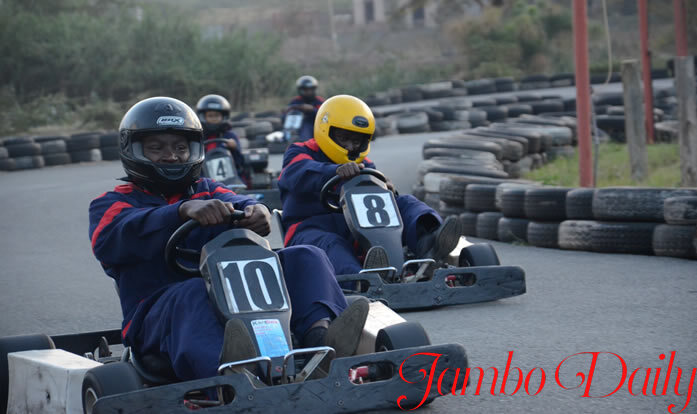 Gp Karting is considered as one of the oldest karting centers in Kenya, where you can take your family or friends for a chill weekend. The center host kids of five year and above meaning its a perfect place to nature a child who has a passion for racing professionally. Their tracks are top-notch and you'll be provided with a  helmet and racing suit plus full driver's briefing.
To make it more fascinating it has a Sport bar and restaurant where you grab something after the race. They're located in Carnivore Road, off Langata Road but they close on Monday so don't visit on Monday.
Prices
5 – 8 Years Ksh900
9 – 12 Years Ksh1000
13 – 16 Years Ksh1100
17 – Adults Ksh1300
Contact: +254 733 666333.
Please note the charges covers for a 10 minute ride.
3. Chaka Ranch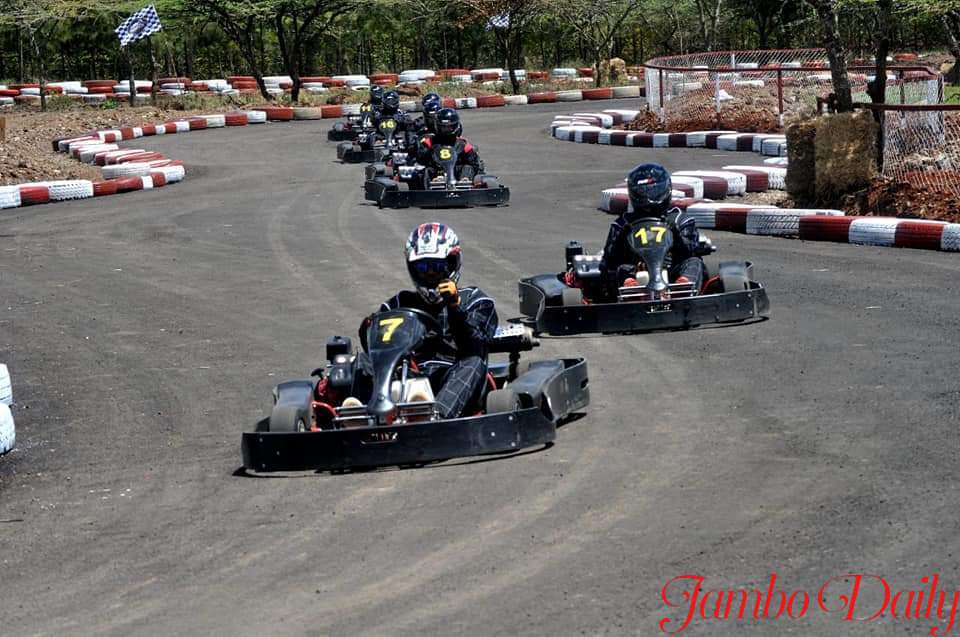 Chaka Ranch is located in Kiganjo, Nyeri county and it is one of the best retreat centers in Mout Kenya region.  Apart fromt the world-class karting tracks the luaxurious paradise also boasts other games like trucks riding for adult and Kids. For karts they have two categories, the 200c and 270cc depending on the speed you want both engines from Honda.
The ranch also features a five-star restaurant that offer offers African delicacies including Ugali and fish. Accommodation are also avialble so you can spend the whole weekend there.
Charges
2000 for kids per session
3000 for adult per session
4.TGRV Circuit
The circuit is one of the best go karting places in Nakuru county, featuring a 1.2 km go-kart track. Karting is just one of the activities you can do at the center there other fun games you can really enjoy. Restaurant and accomodation are available. Charges will be updated later.
Contact: 0722 411 042.
5. Mombasa Go Kart
Mombasa is one of the most developed towns in Kenya and they have not been left behind in creating top-notch tracks for go-karting. The Mombasa go-kart center was founded in 2004 and it feature a 1500m track with reporting system and computer timing.
The tracks are opened from Tuesday to Friday from 3:30 to 10:00 pm. On Saturday they open at 2:30 pm and close at 1:30 pm. Charges will be updated later
Contact: 0721 485 247.
Location: Mombasa-Malindi Road, Next to Petrocity Station.
6. MadMax Karting
Madmax Karting is one of the most fascinating go-kart centers in Kenya, it was launched in 2020 and the 400m long track was build to international levels. The center is located at Two rivers mall and trust me if you are speed lover and challenge master then this is the place for you.
Contact: 0700 002 211