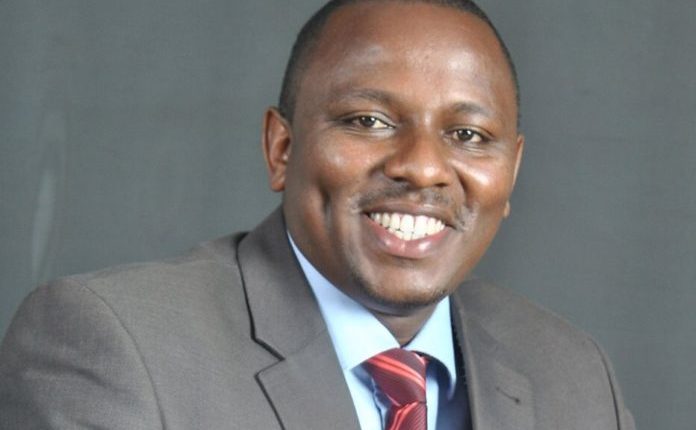 Kimani Ichung'wa Bio, Age, Career, Personal Life, Net Worth
Anthony Kimani Ichung'wa, a seasoned debater and outspoken politician, is the current representative for the Kikuyu Constituency. He is also the Majority leader in the National Assembly and he has chaired several committees in parliament.
He will be leading the Bi-partisan talks proposed by President William Ruto to end the disputes between the opposition and the government.
Kimani Ichung'wa Age and Birthplace
Kimani Ichung'wa will be turning 47 in 2023. Many don't believe that he has achieved so much based on his age.
Family Background
The lawmaker was raised in the Kikuyu Constituency's Gikambura Village, Karai Location. He was one of 13 children and the second to last to be born. His parents worked incredibly hard to meet their fundamental necessities because they were not wealthy. Living in a home with a cement floor was one of his ambitions at the time.
Educational Background
The MP first attended Kikuyu Township Primary School before moving on to Alliance Boys High School. He gained experience at the national school since he interacted with many people from many regions of the nation. He was a senior prefect in charge of discipline and was elected house prefect.
He admired some of the nation's greatest attorneys, including Gitobu Imanyara, and had a dream to practice law. He sadly fell two points short of the entry marks for law.
He completed his CPA1 at the Kenya College of Accounting (KCA) while he was waiting to enroll in university and later continued to Strathmore University to complete his accounting studies while still a student at the University of Nairobi
In 1996, he enrolled at the University of Nairobi to pursue studies in Bachelor of Arts in Economics and History. He earned an Economics honors degree from the university in 2000. He also pursued a diploma in Banking at the same time.
Read Ndindi Nyoro Biography, Career, Education, Family, Wife and Net Worth
Kimani Ichung'wa Career
He sent his resume to many banks after graduating from college, but he never heard back. Then he started working for a shoe business that his brother and several friends from Uganda had founded.
He would venture out and advertise the shoes in other locations. He applied for a position with Unilever, but after being rejected, he was hired by DiverseyLever, a division of the company.
Ichung'wa gave up his job and opened his own butcher shop two years later. On a piece of land his father gave him, he established his company's facilities.
"For many years, my father worked as a butcher, and he owned land close to a potential bus stop. I pleaded with him to allow me a little plot so I could build a butcher shop. I told him I intended to resign from my job at the end of the year. I started my business since my dad was generous enough to provide me some room" he told the Daily Nation.
When he first started his butchery business, his buddies made fun of him, but that didn't stop Ichungwa, who later opened two more meat shops.
"When I started my butchery business, some of my peers made fun of me.'With all of your education, the best you can do is manage the butcher shop your illiterate father ran.? They would repeatedly question me. However, Ichung'wa said, "I promised I would do it, and I did it."
His search for a job continued, and he was fortunate to be summoned for two positions for which he had applied. Although Corn Products offered a greater salary, he chose Madison since it was closer to his butchery and would help him run his business more successfully.
He left the insurance company at the end of 2006 to work for Standard Media Group PLC as an accountant.
Read William Ruto Biography, Age, Education, Controversies, Wife and Net Worth
Kimani ichung'wa Political Career
In 2007, he decided to try his bid in politics by running for the Kikuyu Constituency seat, which he lost. He gave it another shot in 2013 on a Jubilee ticket and was easily elected and re-elected in 2017 on the Jubilee coalition ticket.
He has been outspoken as a politician when it comes to sharing his opinions. He criticized DCI director George Kinoti for not carrying out his duties adequately.
Ichung'wa talked eloquently about a rumored political assassination plan involving high-ranking government figures. He is one among the parliamentary members who supported then deputy president William Ruto's 2022 presidential bid, which he won.
Scandals and Controversies
In 2019, the removal of his security occurred while he was abroad. It was widely speculated that the action was taken out of a political witch hunt.
"I believe that the removal of my security is a political ploy to threaten and pressure me into ceasing my collaboration with DP Ruto, even to the point of endangering my life. Only God is aware of their intentions for my family and I, he continued.
Death Threats
The young MP claimed to have received terrifying death threats from unidentified sources in 2019. The MP said that he had been told not to associate with DP William Ruto. The caller instructed Ichungw'a to be cautious in his support of the DP, according to an audio clip the legislator shared:
"Stop auctioning off the Kikuyu community, I'm telling you. You can pass away quickly. He could be heard stating, "Let us meet you again one day with Ruto you will face the repercussions."
The Inspector General of Police was informed of the situation.
Northlands Invasion
On March 29, 2023, a group of unidentified goons raided the Northlands farm associated with former President Uhuru Kenyatta and the founding president Jomo Kenyatta by destroying the fence at the Kamakis area in Ruiru.
They cut down trees, destroyed farmhouses, and made away with hundreds of sheep and goats. Later on that evening, the goons set the farm on fire, and flames of fire and a yellow cloud could be seen covering the Kamakis area on that fateful evening.
Earlier that month, the MP had been quoted in church alleging that former president Uhuru Kenyatta was funding the anti-government demos led by opposition and Azimio leader Raila Odinga.
He had warned him to stop funding the protests that were resulting in the destruction of property and further stated that if the de3mos didn't stop they would also invade his properties. He was very specific that they would begin by raiding his Northland farm located in Ruiru, and a few weeks later it occurred.
It was widely speculated that the invasion had been planned and executed by Kimani Ichung'wa and Deputy President Rigathi Gachagua, who had promised to rebut the demonstrations.
Although the police had promised to conduct investigations, no culprits have been held accountable for the unfortunate incident on a former president's property.
Wife and Kids
His wife, Alice Nyokabi, who works as a banker, is well-known. The couple is blessed with three daughters.
Net Worth
Kimani Ichungw'as net worth is not currently known to the public but is estimated to be to the tune of millions. His salary and perks have also increased significantly owing to the huge position of Majority Leader he currently holds.