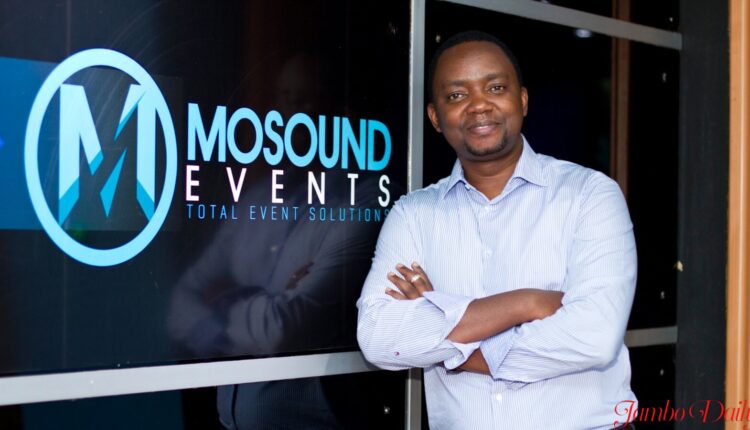 Kevin Mulei Bio, Career, Business, Wife, Age, Parents and Net Worth
Kevin Mulei is a Kenyan business tycoon and an entertainment mogul. He is the founder and the owner of NRG radio, a radio station that mainly targets the young generation.
The word "NRG" is generated from the word energy and since it was founded the station has been showing nothing but energy. It first went on air on March 1st, 2018 and since then it has been growing rapidly and it is also one of the radio stations that has gained popularity in such a short time.
Mulei is the man behind the famous awards "Groove Awards" that has really dominated the market since it was founded. The idea behind the Groove Awards was to promote talented gospels artists and gospel gatekeepers. He is also the founder of Mo Sounds Event, an event production, creative, and management company.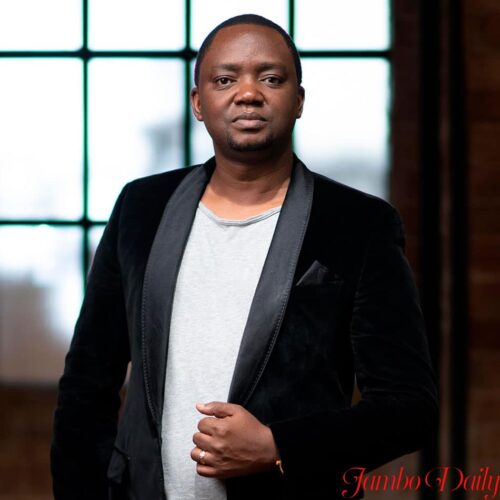 Photo/Courtesy
Kevin Mulei Age and Place of Birth
He was born and raised in Machakos County in a village called Kisikeni. He was born on 5th September 1982. Mulei was raised by his grandparents as his parent resided in Uganda where they were working.
His grandmother was the one who inspired him to venture into business when he was still young. He spent most of his time on his grandmother's farm and later he was given a small piece of land to plant his vegetable and sell.
Kevin Mulei Parents
Much is not known about his parents, but according to him, his parents resided in Uganda while he was growing up and relocated to Kenya before he completed his high school education.
Kevin Mulei Wife and Kids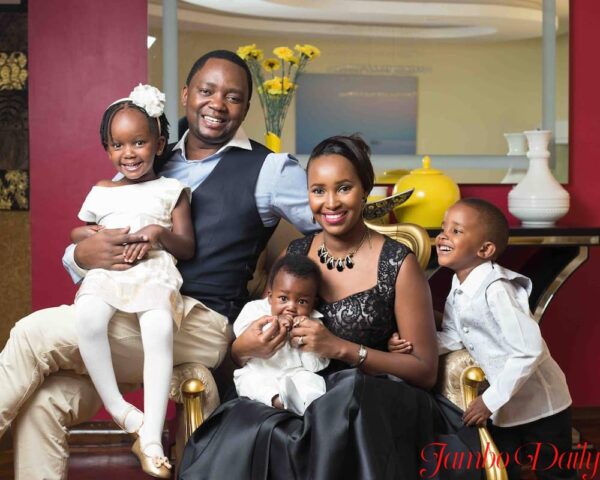 Mulei is married to one lovely and gorgeous wife, Janet Kabugu and they have three kids together two boys and one girl. Mulei was lucky to find a wife who is also an entrepreneur, though his wife has invested in the education sector.
She is the founder and Director of Diamond Junior School in Nairobi. In addition, she also runs a foundation by the name of Janet Mulei where they help orphans and street kids.
Kevin Mulei Education
Despite being successful and intelligent he has not yet disclosed any information concerning where he received his education.
Kevin Mulei Net Worth
Being one of the most successful businessmen in Kenya he has an estimated net worth of Ksh 250million and above. In 2020, he brought social media to a standstill after he imported the Hybrid BMW i8, something unique about this car is that it's the only one in Kenya.
Career
Mulei began his career as a DJ soon after completing high school. However, he later dropped his job as DJ and decided to take another career path. This time around he decided to join the business world, but things didn't go as he expected and his first business collapsed leaving him with a lot of debt.
After shutting down his first business he opted to move to the United States to look for greener pastures. After a year in the US, he decided to come back to his motherland and give it a trial for the second time.
He came up with a brilliant idea of starting Groove Awards, with an aim of promoting and encouraging talented gospel artists. The Award takes place every end of the year where several artists were awarded in various categories. However, the last Groove Award happened in 2019.
Since it was founded it has been a success and it has also extended to East Africa. Being a business-minded person he decided to extend his business territory and founded Mo Sound Events, an event production, creative, and management company.
Mo Sound is currently one of the top companies that organize events. Apart from organizing events, Mo Sound also provides production services, digital media, and entertainment equipment.
In addition, the company operates in East and Central Africa. Through Mo Sound, he got a chance to host the Global Entrepreneurship Summit where attendees included the former US President Barack Obama.
In 2019, he received the African Entertainment Promoter Award from Voice Achievers. Having won the award he joined the likes of Fatou Bensouda and other prominent people.
In 2020, he was featured in a popular entrepreneurial show, Lions Den. The show also featured other successful businessmen and women. The main purpose of the show was to discover people with unique business ideas and they invested in the one that they felt was convincing.
Founding NRG Radio
After being successful in his previous ventures he decided now to invest heavily in the media industry, launching NRG radio in Kenya. The station first went on air on March 1st, 2018 airing only in Nairobi. 
The radio station was founded with aim of targeting the youth and grew rapidly leading to the extension of signals countrywide. At the moment is one the biggest radio station in the country featuring talented hosts such as Mwalimu Rachel, King Kalala, and others.
In addition, the station is also known for its end-year concerts (NRG Wave) where they always invite big artists all over the world. Recently, they invited Konshens, a celebrated Jamaican Artist to usher in the new year. His arrival and reception was the talk of the town and trended for over three days.