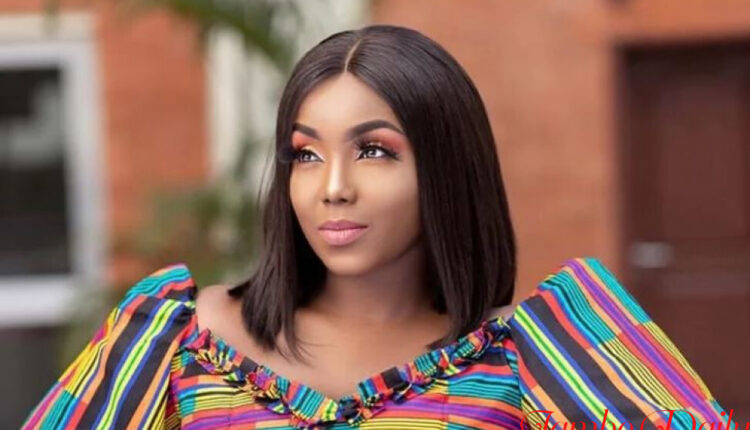 Kate Actress Bio, Early Life, Career, Marriage, Divorce and Net Worth
Kenyan actress Cathrine Kamau, famously known as Kate actress, is a famous actress and digital marketing influencer. The actress arrived in the limelight through a role in the Citizen TV show Mother-in-law, where she acted as Celina.
Catherine kamau's Early life
Kate's actress was born Catherine Kamau on February 3, 1978, in Nyahururu. She grew up as the firstborn in the family. Catherine went to Chogoria Girls High School in Tharaka Nithi County. Later, she transferred to Loreto Covenant Msongari in Nairobi. In high school, Cathrine participated in drama, where she competed and won the Miss Msongari Pageant Award.
Catherine pursued studies after completing high school and obtained a communications diploma with a public relations major from the Multimedia University of Kenya. In her education journey, Catherine got pregnant barely two months after admission to Makerere University in Uganda.
These interrupted her studies, and she returned home to care for her firstborn child, Leon Kamau. Catherine faced many challenges in parenting Olne, as the father was inconsistent in his involvement.
Catherine Kamau's Career.
Kate started her career in acting while in high school. She became popular and known as 'Selina' in a TV show on Citizen TV, which was the being of her career. Catherine first featured as a dancer at the reception. later she took full role Selina'(as charlies wife).
Cathrine became one of the most loved characters in the TV shows. She also played a role in other films from various productions. In 2017, she played a role in Sue & Jonnie, a TV series on Maisha magic. Later, she got another part in Disconnect, where she was first nominated as the best supporting actress in the 2018 Kenya Film Commission Kalasha Awards.
2019, she took a role as Joyce on TV in a romantic comedy show known as Plan B, and she was nominated as the best supporting actress at the 9th Kenya Film Commission Kalasha Awards again. She has also been part of other projects like 'The Grand Little Lie,' which premiered in October this year. Her acting career opened a lot of doors to endorsement and entrepreneurial ventures.
Catherine Kamau has also been a Harpic brand ambassador for over seven years. She is also Colgate Palmoliv's Sta soft fabric softener brand ambassador. Kate works with L'Oreal's Kenyan company and is also a inter consumer products as the brand ambassador for Nice& Lovely lotions and jelly. Last May 2022, Catherine ventured into the domestic industry, launching her lip care line under the label House of Humba.
Catherine Kamau's Marriage.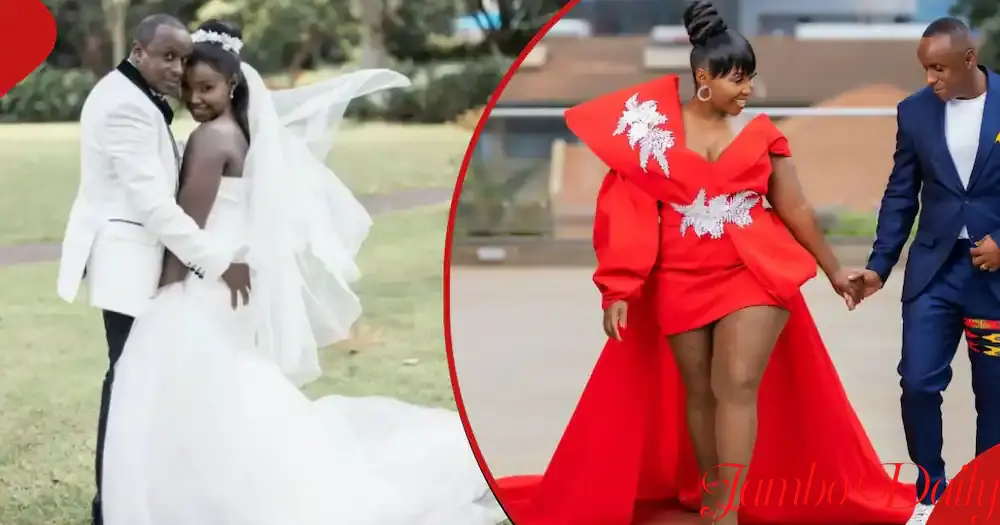 Catherine Kamau was married to Philip Karanja, the Phi director and former actor of Tahidi High, as a student. They tried knots on November 17, 2017, at Windros Hotel. Philip owns  Phil IT Productions. 2019 Catherine got a baby girl with Philip named Karla Njeri, her secondborn child.
This year, the couple announced the end of their marriage, which had lasted for five years. They remained friends and business partners, committed to co-parenting their children.
Catherine Kamau's Net Worth
Kate Actress stands out as one of Kenya's- earning actors; her net worth is roughly Ksh 100 million. Apart from acting profession, she supplements her income with a cosmetic business and lucrative brand relationships with well-known corporations.