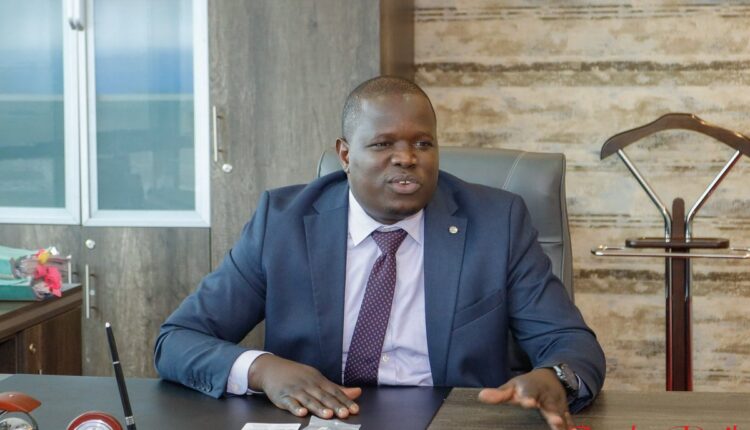 John Paul Okwiri Bio, Career, Education
The appointment of John Paul Okwiri as the new Chief Executive Officer of Konza Technopolis Development Authority (KoTDA) by the angecy to implement the Konza technopolis project, lately, Mr. Okwiri worked as an acting CEO of the Authority for the last 10 months. Mr. Okwiri's work record in the Authority has been more commendable in delivering large-scale projects at the Konza Technopolis Development Authority
Mr. Okwiri's projects at Konza Technopolis Development Authority have been a great success including the Konza Phase 1, Horizontal infrastructure, and the establishment of the Kenyan Advance Institute of Science and Technology.
John Okwiri is specialized in many skills including credit management, relationship management, strategic sourcing, credit analysis, forecasting, and financial analysis.
John Okwiri's Career.
lately, John Okwiri has played a big role in the authority for the last 10 months as the acting CEO at Konza Technopolis Development Authority until he was uplifted to be the new CEO of Konza Technopolis Development Authority.
Mr. Okwiri replaced former CEO John Tanui who is currently the principal secretary of the Ministry of Information and Digital Economy. In his career, Mr. Okwiri has a proven track record in delivering large-scale strategic innovations and infrastructure projects.
Jonh was also mentioned as instrumental in mobilising resources to construct a national data center transforming our country Kenya's cloud infrastructure, and delivering Konza Phase 1 horizontal infrastructure and data center services to secure the International Association of Science Parks 2024 conference for Konza Technopolis.
Paul has also spearheaded the company's objectives through partnerships and making various decisions since he joined in 2015 as the procurement manager. Apart from being a procurement manager he also served as:
Relationship officer, credit, at EBL.
Procurement officer at Hass Petroleum Limited.
procurement officer at Jamii Bora Bank Limited
Okwiri will be composed with the responsibility of providing high strategic leadership ko Konza Technopolis to achieve its vision as the leading global technopolis and innovation hub.
John Paul's education
Mr. Okwiri holds a Bachelor of Commerce in accounting from Kenyatta University and a Master of Business Administration in procurement and supply chain management from the University of Nairobi.
Apart from the professional is a certified FIDIC dispute adjudication board expert (DAP). He is also a member of the Kenya Institute of Supplies and Management and also a member of the Chartered Institute of Purchasing and Supply.